In today's low rate world, it can pay to look beyond savings accounts to grow a first home deposit.
Saving for a first home can be a hard slog. The median home value across the nation's combined capitals is $638,264, so for a 20% deposit you'd need around $128,000. Even a 5% deposit would be worth $32,000. And that's before you take into account the additional upfront costs such as stamp duty, building and pest inspections and loan fees.
How long it takes to grow a deposit will be impacted by the investment you choose. Higher returns and the potential for tax savings can help you get there sooner – and in today's low rate world, it can make sense to look beyond savings accounts.
We shine a spotlight on the main options available, as well as the likely returns and pros and cons of each.
1. Savings accounts
The humble savings account can be a low fuss way to grow a first home deposit. Your money is safe because it's backed by a government guarantee (up to $250,000 per account holder, per financial institution). It generally costs nothing to add to, or withdraw from, your account, and it's easy to put your savings on autopilot by setting up a regular transfer of funds out of your everyday account and into your savings account.
Likely returns
It can be a good idea to look for a savings account offering bonus interest but even these returns may not add up to much. According to Reserve Bank figures, the average rate on bonus accounts is a meagre 0.7% though with some shopping around, you can do better. For example, looking at the accounts on Canstar's database MyStateBank's Bonus Saver account pays 1.35%pa bonus interest (on top of the 0.15%pa standard rate) if you deposit at least $20 a month and make VISA Debit card transactions each month from your linked account.
The upsides
The beauty of cash savings is that your account balance won't go backwards in response to market conditions – something that can happen with other investments. And with a set rate of interest, it's easy to work out how much you need to regularly tuck away to reach your target deposit.
The drawbacks
Low returns and the absence of any capital growth mean your regular deposits have to do more of the heavy lifting to reach your savings goal. In addition, interest earnings are fully taxable. For a high income earner, close to half of any interest earned can be lost to tax.
Best suited to
First home buyers who prefer the certainty of a low-risk investment, and who plan to buy a home within one to three years – any longer and your deposit could fail to keep up with rising property prices.
2. First Home Super Saver scheme
The First Home Super Saver scheme (FHSS) lets you save a deposit inside your super. Under the Scheme, you make extra before-tax contributions to your fund, then withdraw that money plus any investment returns, when you're ready to buy a place.
To get started, you'll need to speak to your employer about setting up salary sacrifice contributions, where part of your pre-tax income goes to your super fund rather than taking the money as cash in hand. Your take-home pay is likely to drop slightly but it's an effortless form of forced savings.
Likely returns
The returns you earn will depend on the investment option you've selected for your super. The majority of Australians have a 'balanced' option, which can see 60-70% of your super invested in shares. Over the past five years to the end of October, balanced funds have delivered average annual returns of 6.0% according to SuperRatings.
The upsides
Before-tax super contributions are taxed at just 15%. This is likely to be lower than your personal tax rate, so more of your money goes to work growing your deposit instead of being siphoned off in tax. These tax savings mean the FHSS has the potential to supersize your deposit by at least 30% compared to growing savings in a bank account.
The drawbacks
There are limits on the amounts you can add to super through the FHSS – up to $15,000 in any one financial year, and $30,000 in total. That's not a lot in relation to property prices, so chances are the FHSS will form just one part of your first home deposit.
Importantly, you can only withdraw contributions made under the FHSS to buy a first home. If you change your mind, you can't normally access the extra contributions until you retire – and that could be decades away.
Best suited to
First home buyers whose employer offers salary sacrifice (not all do), and who are 100% committed to buying a first home.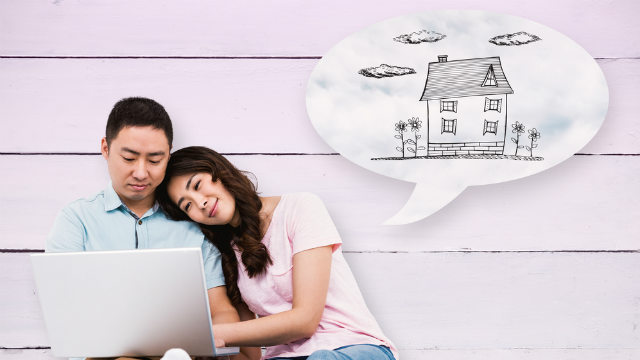 3. Shares
Investing in shares has the potential to fast-track your first home deposit through a combination of high returns – ongoing dividends plus long term capital growth. Some listed companies have dividend reinvestment plans, which is a handy way to make the most of compounding returns while saving on brokerage.
Likely returns
No one can predict how shares will perform in the future – and returns will vary between companies. As a guide though, in the five years to November 2020, Aussie shares (as measured by the ASX 200 index) notched up annual gains averaging 4.92%. Add in dividends, and the total returns over the same five-year period averaged 9.22% annually.
The catch is that over short periods, shares can fluctuate in value – sometimes dramatically. For example, over the 12 months to November 2020, Aussie shares recorded a loss of 0.98%.
The upsides
If you're prepared to hold onto shares for at least five years, the potential is there to earn high returns to grow your deposit.
The drawbacks
A downturn in the market can drag the value of your shares down, potentially delaying your home buying plans.
In addition, trading shares involves paying brokerage. Even if you choose a low-cost broker, you could be up for $15 in brokerage each time you buy more shares. This cost will quickly add up if you plan to trade frequently.
Best suited to
First home buyers who are happy to take on more risk in exchange for higher returns, and who have a buying time frame of five-years-plus.
4. Exchange Traded Funds
Exchange Traded Funds (ETFs) let you pool your savings with other investors, and spread your money across a much broader range of underlying investments than you could achieve by investing directly. This provides valuable diversification backed by very low fund fees. As with shares, you'll need to set up an online broking account to start investing.
Likely returns
The returns you earn will depend on the ETF(s) you select. Some focus on Australian shares, others invest in overseas shares, or you can choose ETFs that invest in commodities such as gold. Most (though not all) ETFs aim to mirror market returns, so if you select an Aussie share ETF, you can expect returns similar to those noted for shares above.
The upsides
As with shares, ETFs offer the potential for healthy long term returns. The added appeal is the extra diversification. This lowers the likelihood of picking one or two dud companies or industries. And by spreading your money across a variety of ETFs, you're less exposed to a downturn in any particular market.
The drawbacks
Opting for an index-based ETF means being prepared to wear market returns – including losses. Some ETFs are actively managed, meaning they aim to beat the market, but there are no guarantees of higher returns.
Best suited to
First home buyers with a longer term buying plan, who are looking for a simple, low cost way to spread their money across multiple investments.
Saving for a first home doesn't have to mean sticking with one type of investment. It can help to work out a plan of action, then mix and match different investments to suit your savings goal.
---
The table below displays some of the International Broad Based ETFs available on our database with the highest three-year returns (sorted highest to lowest by three-year returns and then alphabetically by provider name). Use Canstar's ETF comparison selector to view a wider range of products. Canstar may earn a fee for referrals.
---
Cover image source: Mikhail Mishchenko (Shutterstock)
About Nicola Field
Nicola Field is a personal finance writer with nearly two decades of industry experience. A former chartered accountant with a Master of Education degree, Nicola has contributed to several popular magazines including the Australian Women's Weekly, Money and Real Living. She has authored several best-selling family-focused finance books including Baby or Bust (Wiley) and Investing in Your Child's Future (Wiley).