We're a nation of die-hard travellers, clocking up millions of overseas trips every year to experience the scenic wonders of nature, away from the cosmopolitan hustle-and-bustle back home. If you find lying on the beach or walking through cultural museums boring, a trekking adventure may be for you – as long as you have travel insurance to cover your planned trek, that is!
From mixing with the local sherpas to bushwalking with the local snakes, travelling is not without risk – but if anything does happen, at least it will make a terrific story when you get back home. Just imagine regaling intrigued friends with tales of a rabid monkey bite, Delhi Belly, handbag snatch 'n' grab, lost passport, or missing luggage leaving you with only the clothes on your back.
Thank heavens for travel insurance, the rescuing force behind many a world traveller. Travel insurance covers the policyholder for insurable events that may occur before or during travel, such as trip cancellation/interruption, medical expenses, damage or theft of baggage, and more.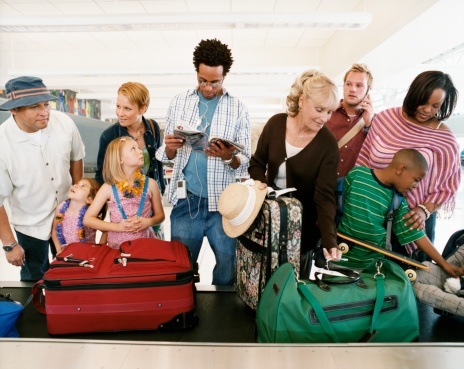 Does travel insurance cover trekking?
Most travel insurance policies should cover trekking, hiking, or bushwalking as standard – but other travel insurance companies only cover such "adventure activities" as an optional extra that you have to pay an extra premium for. Make sure you are covered for the type of trekking activities you want to do.
Compare travel insurance cover for trekking on the Canstar website to look for an insurance policy that covers the destination you're looking for and the trekking, hiking, or bushwalking activities you want to do:
Some of the common limitations or exclusions that apply to trekking cover in travel insurance include:
Type of trek: Standard cover may only apply to a basic trek or hike; cover may exclude any trek or hike that requires mountain climbing or rock climbing equipment such as abseiling gear, ropes, etc. If you want to do a more intense trek including rock climbing type activities, look for a travel insurance policy with extensive cover for adventure activities, including the specific activities you wish to do on your trek.
Altitude limits: Cover may only apply to climbing to a certain height, i.e. policy may not cover climbing Mt Everest.
Trekking tours: Cover may only apply to organised trekking tours run by a recognised tour operator with qualifications or experience in running trekking expeditions.
Legal disclosures: Cover may only apply if you sign a legal disclosure stating that you will be including trekking in your trip; cover may not apply if you spontaneously decide to do a trek or hike during your trip.
Optional extra: Cover may only apply if you select trekking cover as an optional extra and pay an extra premium to cover it.
Unattended belongings: Cover may only apply if you took reasonable care to keep your belongings safe from theft, such as having your backpack with you at all times.
Travel warnings: Cover will almost always

not

apply if you visit a Do Not Travel country, or if you are trekking in a location where travel warnings have been issued due to earthquake, landslide, storms, civil unrest, etc.
Why would I need travel insurance for trekking?
There are several things that could go wrong on a trek, hike, or the common bushwalk – such as:
Altitude sickness
Injuries or animal bites during the trek
Food poisoning
Damage to or loss of your belongings
Delays due to bad weather
Let's deal with a few of these in more detail, just so you get the picture of how travel insurance could be vital in certain circumstances.
Altitude sickness could wind you back at base camp, recovering for longer than you planned to stay in the country. Altitude sickness can happen at surprisingly low altitudes and according to travel insurers, it is one of the most common travel insurance claims for those on a trek. This would require extending your stay and changing flights home, on top of the cost of medical treatment, and the fact that you're not getting to do the full trek you paid for.
Travel insurance can cover medical expenses and accommodation in hospital, as well as changes to your travel plans like having to book accommodation while you recover during a delay to your planned trek. Check the product disclosure statement (PDS) of your insurance cover before you assume you are covered, though!
Injuries are pretty standard fare while trekking or hiking, such as scratches from the foliage or a sprained ankle from tripping over a rock, or even a bite from a posionous snake or spider. Twisted ankles are among the most common trekking injuries, especially if you don't have high-sided hiking boots. If you couldn't get yourself down the mountain safely on your own feet or on a stretcher, these injuries may require helicopter evacuation, which is pricey. Depending on which country you get stranded in, winding up in the local hospital could cost thousands of dollars (AUD), or more if you have to be moved to a hospital with better facilities ("medical repatriation").
Travel insurance can usually cover said medical expenses, helicopter evac (where medically necessary), and usually even medical repatriation. Check your policy before you leave, to make sure that your travel insurance covers an appropriate amount for medical expenses and medical repatriation.
Damage to or loss of your belongings can happen in a number of ways while travelling. Imagine dropping your smartphone off the Great Wall of China, or having your vlogging camera stolen from the base camp grounds, or having your -20 degrees GoreTex jacket torn on a thornbush. Even something as simple as your bag not making it onto a connecting flight could leave you without the gear you need to do your trek – like your best hiking boots.
Travel insurance can cover the cost of replacing said belongings; emergency accommodation and the cost of travel delays; and at worst, travel insurance can cover any cancellation fees if you have to cancel the trek and go home early. Remember that all travel insurance policies have benefit limits on how much they are willing to pay to repair or replace your lost or damaged belongings. Check your policy PDS to find out what those limits are and whether they will be enough to replace your camping equipment, trekking gear, and other belongings.
We're not trying to scare you – just make you aware that in each of these cases and more, travel insurance cover could save you from the financial hardship of having to pay for these unexpected events. Mishaps can happen even in our everyday lives, but they are generally most costly and inconvenient when they happen while travelling.
Of course, everyone hears travel horror stories – but are they disturbing enough to prompt us to cancel that appointment with the local travel agent? I don't think so. So make sure you are covered just in case, and then enjoy the holiday of your life with peace of mind!
Regardless of whether you travel overseas regularly, infrequently, or you're on a once-in-a-lifetime trip, travel insurance cover is very important and can well mean the difference between fantastic and disaster.


Types of travel insurance claims we make


Apps to take overseas
One size doesn't fit all
No travel insurance policy will cover you for every single thing that might happen on your holiday. In general, a policy will usually cover events such as personal injury, and loss or theft of your possessions, as well as costs that you incur if your travel plans are disrupted.
The cost of travel insurance is based on the type of cover requested, the age of the insured, the destination of travel, length of stay, and any pre-existing medical conditions. It is important to obtain the right type of travel insurance to suit your individual requirements.
It's fair to say that most people don't think about the intricacies of travel insurance. They only know that they need it when they travel – and may simply assume that their policy covers the activities they are expecting to do overseas. Most would be shocked to realise that they may not be getting the cover they thought, a fact all too painfully brought home if they need to make a claim. That's because there's travel insurance cover, and there's travel insurance cover.
Our star ratings comparisons rate domestic and comprehensive international travel insurance policies for singles, couples and families. Check out these ratings to find outstanding travel insurers now!
Basic safety tips for trekking
Plan a route and let someone know where you are going and when you expect to return. If you're going somewhere you've never been before, consider a group tour with a planned route.
Follow all instructions from your tour guide or sherpa.
Bring all equipment your tour operator advises you will need, and make sure you know how to use each piece of equipment. Necessary equipment depends on the location of your planned trek, and may include GPS tracking devices, "safe drinking" filter water bottles, etc.
Check the weather before you go. If anything looks suspect to your eye or on the local weather radar website, speak with your tour guide or sherpa before starting out for the day.
Stay on the path (where there is a path).
Stay hydrated. You will usually have to drink more water while trekking than you would on a normal day back home, because of the high level of physical exertion.
Know your limits. Don't pack more than you can carry on your own, without help. Don't attempt a trek that is much harder than anything you have done before. Don't plan a route that takes you further in a day than you think you can safely manage.
If you sustain an injury, don't push yourself. Apply any sensible medical treatment and rest if possible before continuing your trek.
Have a means of contacting the outside world in the case of an emergency, such as a global roaming satellite phone, GPS tracking device with emergency mayday beacon, or other emergency contact device. Ask your tour operator beforehand about whether your mobile phone will have adequate reception during the trek, rather than "winging it".
Have a phrasebook in the local language. It's always helpful to be able to make yourself understood with your sherpa and any local villages you may pass, and in the event of an emergency, it can save valuable time.
Bring a rain cover for your backpack, to avoid losing your belongings in a freak rainstorm.
This advice is general and has not taken into account your objectives, financial situation, or needs. Consider whether this advice is right for you. Consider the product disclosure statement (PDS) before making a purchase decision.