Australians love to travel. Each month around 750,000 of us leave Australia's shores for an overseas destination. So many travellers inevitably means a number of
travel insurance claims
.
Canstar recently caught up with Craig Morrison, CEO of Canstar award-winning travel insurer Southern Cross Travel Insurance (SCTI), for some advice on what Aussie travellers should take with them when heading overseas – and what types of claims we make.
Q: SCTI is a Canstar Travel Insurance award winner in 2015. How do you keep your products in the winner's circle?
A: We've built our business on what is best for customers and that reflects in our product offering. We provide quality cover for an excellent price. We're able to do this largely by selling direct to our customers. We can keep the price very competitive by doing virtually everything online, and eliminating paper.
We place a lot of emphasis on fast, efficient service and support. It's the one thing customers need when things go wrong overseas.
Q: When it comes to international travel insurance, what are some of the more common claims that you tend to see? Do types of claims differ much between age groups?
We do see claim trends in different ages. Generally speaking, we receive the bulk of our property claims from younger policyholders. The most common items are laptops, tablets, cash, and jewellery. The one exception in property claims is for spectacles – these tend to be from those aged over 50.
The other trend lead by older policyholders is for medical claims. Around 50% of all our claims are medically related, and these are also the most expensive, with medical bills easily running into the hundreds of thousands. We also have no medical excess on our policies, which gives travellers peace of mind that if they suffer from a minor ailment while on holiday, they can seek medical attention more promptly. The idea behind this is preventing a minor problem becoming a major and costly one, plus we simply believe that removing the excess, and therefore any additional stress on our policyholders, is the right thing to do.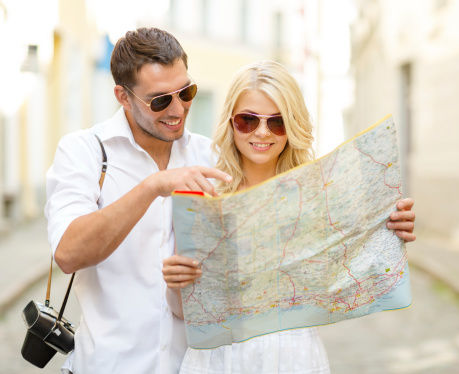 Q: As well as a first aid kit, what are some other essentials that travellers should take overseas with them?
The most important thing travellers should take with them is knowledge and common sense followed immediately after that with a comprehensive travel insurance policy.
Travellers need to research their destination and travel details (including their insurance policy) thoroughly before they leave. We place lots of tips for different situations on the Southern Cross Travel Insurance website.
Although travelling is about adventure and exploring new things – in fact some of the best stories come about when you leave your comfort zone – our mantra is "nothing good happens after midnight". Travellers aren't insured for taking magic mushrooms and flying off buildings, driving while drunk or for having belongings replaced after taking a friendly stranger back to their hotel room and getting cleaned out. Insurance is for the unexpected.
On a tangible level there are several things travellers should have for the unexpected when travelling:
Access to or a hard copy of the travel insurance policy, policy number, and emergency assistance number
Key contact numbers programmed in their phones
Apps downloaded that can help with directions, language, activities and information about the destination.
Finally, one piece of advice – if there was something to consider leaving at home when you travel, it's any unnecessary valuables like jewellery or extra electronic devices.
Other articles you might like