Skyscanner, Equal, Rome2Rio and Couchsurfing – I've road-tested these travel apps and more, and I'm here to share the best ones I've come across (and some of the more forgettable ones too).
Nothing ceases to amaze me more than how our parents and grandparents managed to travel across the globe before the invention of the smartphone, or let's be honest, the internet. How they managed to find their way to their accommodation in a new foreign land, without the life-saving genius that is Google Maps or communicate with that suave Italian man who didn't speak a word of English without Google Translate, will be forever both a mystery and source of pure amazement to me.
And whilst there is a certain appeal to allowing yourself to get completely lost in translation by disconnecting from the cloud and leaving yourself free to the whim of adventure, in my experience technological advances have far from robbed us of the immersive experience of travel. For those of us trekking across the world now in the age of ubiquitous wifi, our phones have become a gateway to understanding and exploring the world in ways that our parents and grandparents never did. But not all travel apps were created equal.
So I've beta tested a whole bunch of travel apps while travelling far and wide so you don't have to. Here's what I found.

The best travel apps
#1 Skyscanner
There are almost as many flight comparison sites out there on the world wide web as there are Australians in Croatia. But let me assure you, Skyscanner reigns supreme. The app scans a far greater range of both airlines and potential routes and doesn't limit you to a narrow range of full connecting itineraries, showing you options for separately booking different legs of your journey to get better deals (and bonus holidays in destinations with a substantial stopover).
The app itself is easy to use, with a handy coloured coded system and month-wide price searches to help you better tweak your days to get the best possible deal. They also have an 'everywhere' feature that allows you to browse the cheapest flights leaving your chosen location to anywhere in the world. Side note: probably don't operate such a feature under the influence of Instagram though.
#2 Roadtrippers
The humble road trip is held dear in the hearts of intrepid adventurers; simultaneously abhorred by almost every parent the world over. Roadtrippers is an app ingeniously designed to appease both groups. Simply choose a start and end point for your foray onto the great open road and Roadtrippers will give you a whole list of suggestions for where to stop and what to see or do along the way. You can filter the results to show only ideas based on your personal preferences, or open the floodgates and see where the Roadtrippers wind blows you. Personally, I can highly recommend the Storelgen (roughly translated to 'one big old shiny silver moose') halfway along route E3 between Trondheim and Oslo in Norway.
#3 Clear Currency
Holidays are a time to relax, let your hair down and do things you wouldn't ordinarily do. However, one of those things should not be daily, regular maths questions in your head. Currency exchange rates have been terrorising the innocent backpacker for years, but thankfully Clear Currency has released us from the torment. A pretty simple app, Clear Currency allows you to load in a bunch of different currencies that will all automatically adjust according to current exchange rates when you type in any currency amount. Particularly helpful if you're travelling with an international group, or even crossing back and forth through a few different countries. The best part? It's all available offline. No more getting ripped off by taxi drivers in Stockholm trying to tell you the fare is displayed in Euros, not Swedish Krona. If you're more of a tap-and-go kind of person rather than a cash handler, remember to be wary of dynamic currency conversion rates when travelling.
#4 Equal
Also featuring in the finance apps space is Equal – a nice and intuitive fare splitter app. It's super easy to use with simple 'who's paying how much for whom' prompts. You can load unlimited people into the app, and for those who don't have the app, Equal will send email notifications detailing how much money they owe and to who. The app does all the niggly high finance calculations to minimise needless back and forth payments, usually balancing out the group spending to one or two people owing one other person. The realm of finance apps is much wider than the meagre travel app range and Equal isn't the only one out there. Have a hunt around and see which one works best for you.
#5 GoEuro/Wanderu
Okay, so technically this is two apps. But they do the same thing for different parts of the globe. GoEuro, as you can probably work out for yourself, helps you go around Europe. Simply put in where you are and where you want to go and in a matter of seconds GoEuro will find you every plane, train or bus that will get you where you need to be, ordered from cheapest to most expensive.
This is where the 1 euro bus tickets from Slovakia to Austria can be found. Also, you can buy directly from the app instead of being sent to a third party website, which are more often than not in a language other than English. I recommend saving a PDF of all your tickets onto your phone for offline access. The train companies across Europe have brainwashed those poor Europeans into thinking the train is the only way to travel across the great continent. GoEuro is here to break the spell.
Similarly, Wanderu does the same job, only its focus is on the United States. It's not quite as straightforward or easily understandable as GoEuro, but it does give you the cheapest option for transportation between your two points, and really, that's all you're looking for in an app of this nature.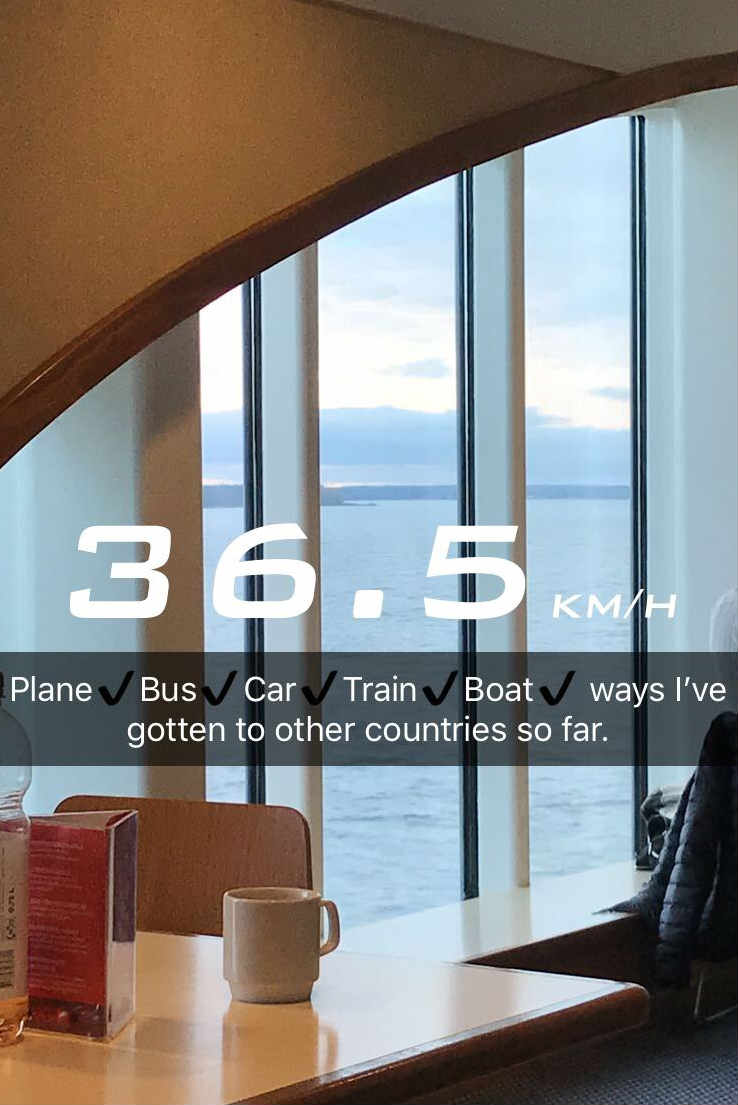 My least favourite travel apps
#1 Rome2Rio
Kind of a worldwide version of the GoEuro and Wanderu apps, Rome2Rio attempts to give you a comprehensive list of ways to get from one point in the world to another. And it does a pretty good job, showing you everything from plane tickets to ridesharing or taxis. However, I found the app often inaccurate with its price estimations and it can be quite the task to book anything that comes in at the right price through your phone. Often, the app will link you to local bus or train companies websites, usually in the local language but not your own. However, it's a good place to start. GoEuro can fall short with countries outside of Europe, and Rome2Rio gives you a good starting point for planning if you're willing to do some further research.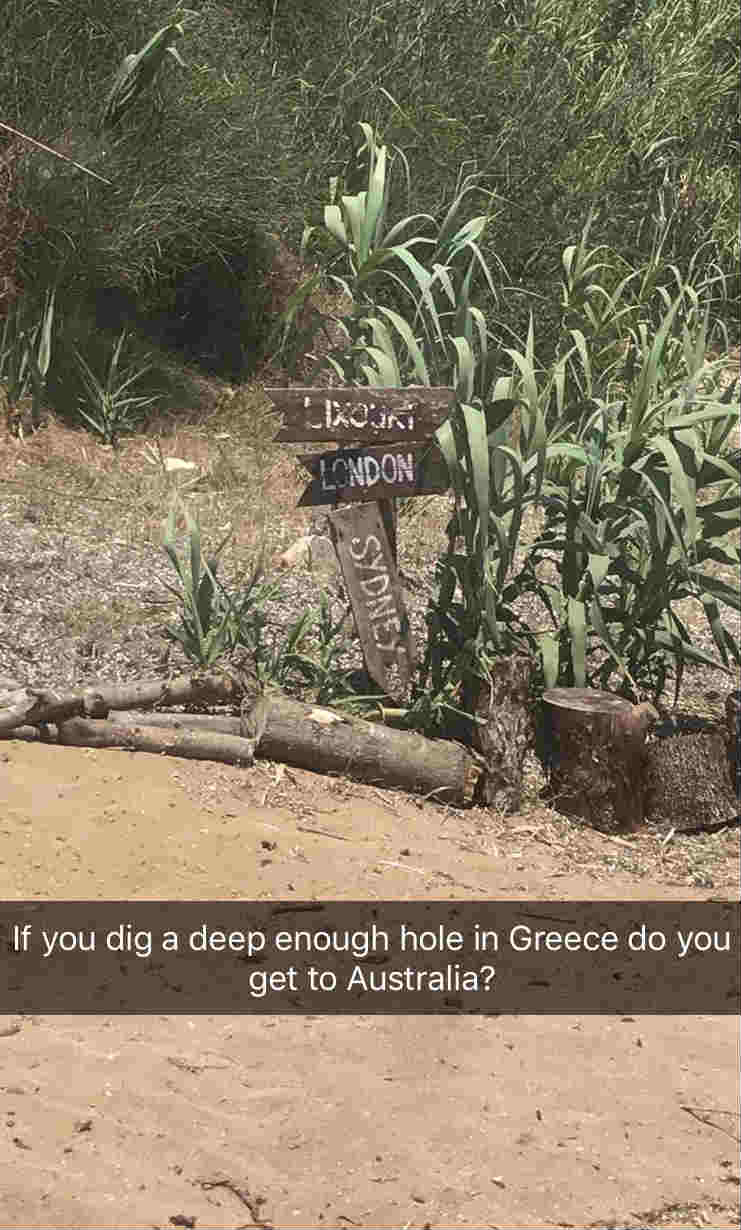 #2 Hitlist
The idea behind the Hitlist makes sense. The app shows you a range of cheap holiday options (flights and accommodation) based on your current location, with the ability to filter based on your specific budgeting requirements. However, the app receives all its data from Skyscanner, Booking.com and AirBnb and directs app users to one of those three sites, depending on what you select. The Hitlist is essentially a conglomeration of three apps that I believe work better separately and are easier to navigate on their own. I personally didn't find it worth the data wastage or phone storage for the download, to be honest.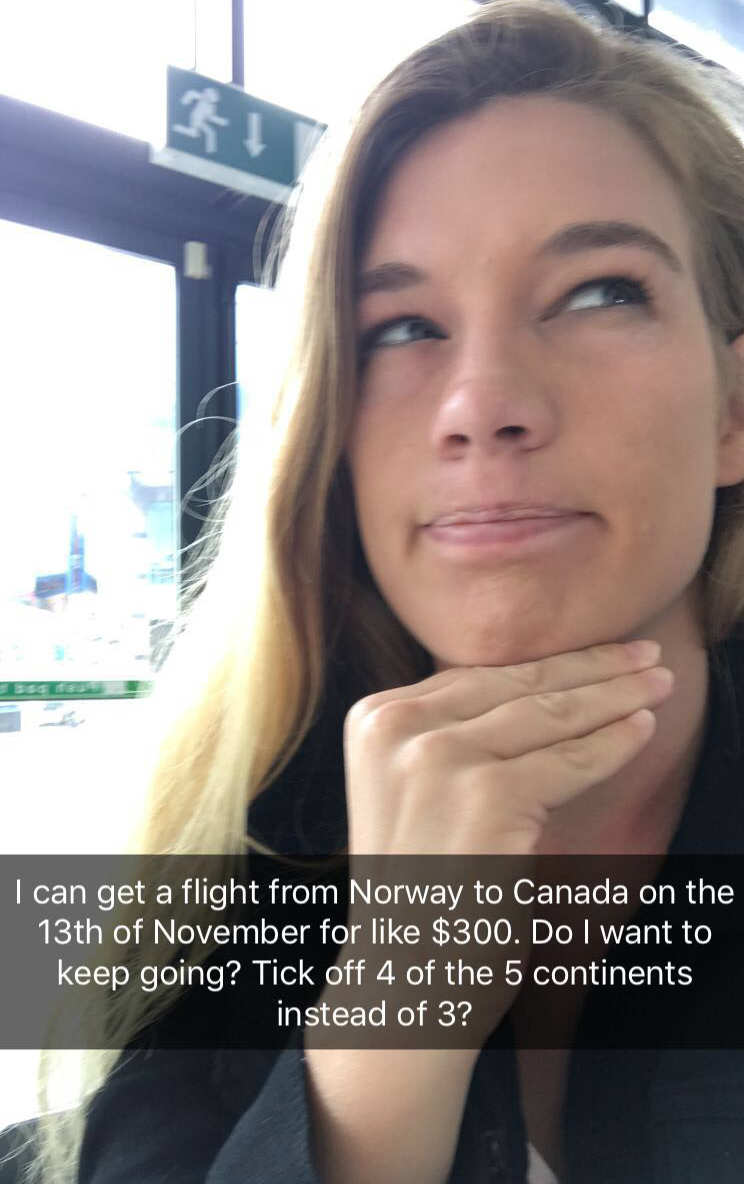 #3 Hostelworld
Ahh, Hostelworld. It's right up there with the oversized backpack as a necessary requirement for the backpacker life. Hostelworld knows how to hook the kids in. The app is relatively easy to navigate, the options are cheap (as hostels generally are) and the app provides exceptionally detailed written directions on how to get to the property you're travelling to from almost any bus, train or airport in the near vicinity. But the app isn't perfect. Bookings I made through the app frequently disappeared, not just from the app itself but emailed confirmations seemed to vanish from my personal email account also. The hostel will retain your booking so don't stress too much, but it does add a little tension to what should ordinarily be a pretty fun time. Despite this slightly stress-inducing feature, it also seems sometimes difficult to cancel the bookings you actually don't want within the app, which can make it challenging to spontaneously change your plans on the fly (which is kind of the wheelhouse of the intrepid backpacker). It's also a little tricky for the hostels themselves to use, but it has the upside of being particularly tailored to the way backpackers and hostel staff tend to interact.
#4 Couchsurfing
Yet another fan favourite of the oversized pack-wielding traveller, Couchsurfing is that precarious app that links you up with mates you don't actually know yet to sleep on their couch while you tramp about the globe. General safety issues aside (if you want to sleep on the couch of a complete stranger, that's your business) I experienced technical difficulties with the app itself. Frequent crashes, broken notifications and unwanted sign-outs are some of the most common complaints I experienced and these can serve to make a pretty fiddly encounter even more frustrating.
#5 Detour
This app allows you to select various cities around the world and purchase walking tours that you can complete with your phone and a set of headphones. It's a pretty interesting way to see and learn about a new city but I found not, perhaps, the best way to go about it. Most cities around the world have at least one free-walking tour run by locals throughout the year where you can come together with other travellers and see the city from the local perspective. Local guides add interesting stories and colour to the city and allow you to see it through their eyes whilst also providing tips for how to navigate the city's public transportation system or their own favourite places to eat or drink. I personally don't see the point in paying to wander around a new foreign city on my own with my headphones in as I believe travelling is at its best when we immerse ourselves in both the local culture and the tourist crowd; a role already fulfilled by local walking tours.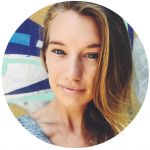 About Maddison Clarey
Maddie is a fresh journalism and anthropology graduate with a habit of not staying in one place for too long. You can read all about her attempt to understand the world and the people she met on the ultimate ethnographic expedition around the globe at The World Ethnography.