Facebook could be adding peer-to-peer (P2P) payments to its Messenger service in Australia as early as next year, but one fintech representative says it will need to work with the banks to make it in the Australian market.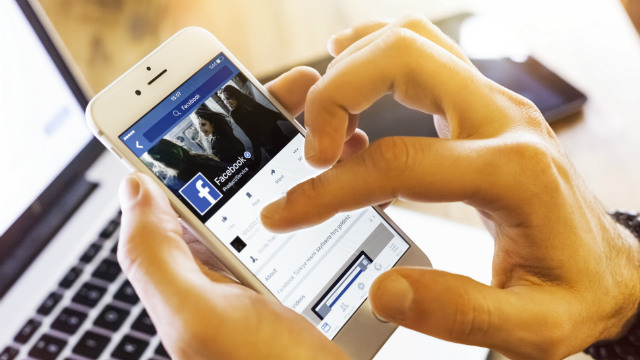 It was revealed by the Australian Financial Review this year that Facebook was granted a patent in Australia which would allow it to roll out P2P payments in Messenger, similar to what Facebook has done in other markets, including the United States, France and the United Kingdom.
But the CEO of bill paying fintech Sniip, Damien Vasta, said any P2P services trying to break into the Australian market need to be "bank-backed".
"The majority of Australians that need to make payments have a relationship with at least one bank or financial institution," Mr Vasta told Canstar.
"Essentially, what we have is a market that probably won't take well to the idea of having to create a new account to facilitate P2P payments."
Mr Vasta said while Facebook may have been successful in the US, it's important to realise a key difference between Australia and the US.
"It's a very different banking landscape in Australia when compared to the US because you don't have a large unbanked population here like you do in the States," he said.
"Culturally, we grow up with those relationships with our banks – we're putting money into bank accounts at school and are encouraged to make sure we have savings accounts so we can own our own home.
"The problem is, the financial institutions aren't catering for a 'consumer' but rather for their 'customers', with most of the innovation in payments being specific to a particular banking or even scheme-card brand.
"However, it is difficult to see how Facebook P2P payments are going to be any better adopted without having an agreement with the banks to use their existing services to make those transfers."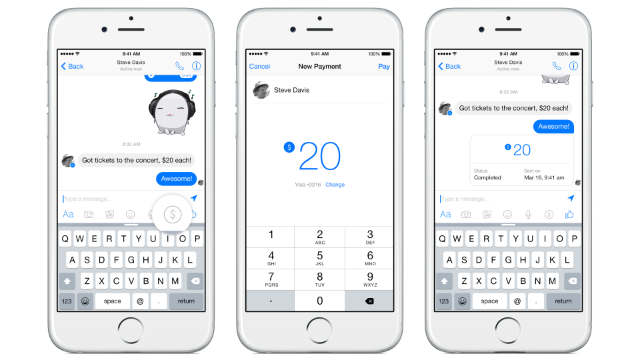 Co-founder of social payments app Finch Shahirah Gardner told Canstar she does not think Australian fintechs or banks need to be worried about Facebook.
"I don't think Facebook is a payments player," she said.
"Their focus is very much on advertising, so I think payments is a way for them to continue gaining users and intelligence around their users that can be used for marketing and advertising purposes.
"While their features are really awesome and really social, it probably doesn't have any real long-term threat to the current payment players like fintechs and banks in Australia."
Ms Gardner said it should, however, highlight that banks might need to move towards more collaboration with fintechs and financial innovators and "worry less about them as competitors".
"The big players like Google and Facebook are all entering the finance space in an interesting way and that should be a wake-up call for the banks."
Facebook declined to comment with any information on the arrival of its payments service in Australia.
The New Payments Platform vs. Facebook Messenger payments
While Facebook could be launching its own payments service, Australia's major banks are also gearing up to deliver the New Payments Platform (NPP), which is set to allow near-instant transfers between banks for the first time.
MWE Consulting director Mike Ebstein said it could be a challenge for the banks' NPP to compete with Facebook in the battle for convenience.
"NPP will be the big mover, but that won't stop the banks seeking to get an early advantage to work with people like Facebook," he told Canstar.
"Increasingly, it's all about offering convenience to the end user – that's what the world wants today, as few clicks as possible.
"Consumers want convenience, transparency, low cost and instantaneous payments – the one who does that best is going to get traction.
"If the NPP does it, the P2P platform will become a significant vehicle for delivering new transaction volumes."
Mr Vasta said Facebook has the advantage of being able to create an identity around a person.
"The banks have tried to create a solution through the NPP, but it's obvious there are going to be limitations in terms of how easy that's going to be considering people have multiple bank accounts," he said.
"At this stage, it appears that consumers will have a Pay ID with the NPP, whereas Facebook Messenger can create an identity around a person.
"I think the NPP will create a solution for business-to-business payments where a business has a single Pay ID that will allow businesses to pay from one account to another.
"The issue is for individuals with multiple bank accounts because no one will really know which Pay ID they want to use.
"Until a Pay ID can attach to an individual, I'm not sure the NPP will be able to solve the problem Facebook is trying to solve."