New data shows that Australians are spending more per week on living and learning, with some of the biggest increases to spending for families being childcare services and education.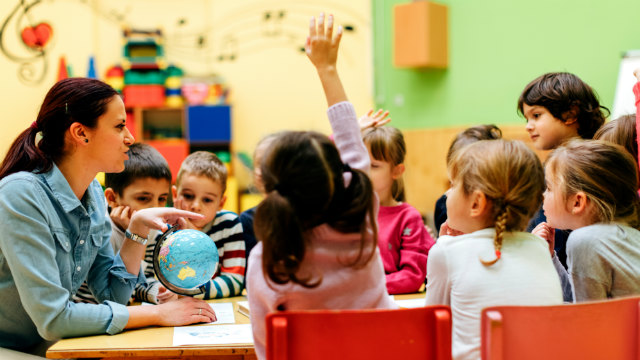 The results of the Australian Bureau of Statistics' (ABS) Household Expenditure Survey 2015-16 revealed that spending for families increased across many areas.
The biggest increases in spending across the country on goods and services have been in education, which is up by 44%.
ABS Chief Economist Bruce Hockman said childcare services have increased by 30% and energy and health care are both up by 26%.
"The hike in education spending mainly came from spending on school fees, which rose by almost half from 2009-10 to 2015-16," he said.
"Childcare spending also rose considerably, almost doubling over that six year period."
For couple families with their youngest child under five years in 2015-16, they spent an average of $114 per week on childcare.
But once the kids reach school age (5-14 years), the results show childcare costs went down to only $21 per week, but average spending on school fees was $152 per week.
Sydney-siders spend big on childcare
The ABS results show that where you live makes a big difference to the level of household spending.
The highest level of household spending on childcare was reported in Sydney at $30 per week, which is more than $12 higher than the national average.
Electricity and health care are big-ticket items for Aussie households
Perth and Adelaide saw the largest percentage increases in average electricity spending between 2009 and 2016, at 37% and 30% respectively, whereas Hobart and Canberra's spending remained pretty stable during that time.
Across the country, average weekly spending on health care has increased by 26% – up from $66 in 2009-10 to $82 in 2015-16.