You may not have heard of it yet, but an American investment giant famous for its low fees is primed to take on Australia's $2.9 trillion super sector. But just how much of a disruption could Vanguard – dubbed the 'Amazon of finance' – cause?
The Pennsylvania-based company told the Australian Financial Review (AFR) last week that it had started the process of getting a superannuation offering into the Australian market.
This could make Vanguard yet another big fish in a pool increasingly populated by "Goliath" super funds, following the recent merger involving Hostplus and Club Super and talks of another between QSuper and Sunsuper.
Given Vanguard is a pioneer of low-cost 'index investing', what can Aussie consumers expect?
Who is Vanguard?
The Vanguard Group was founded in 1975 by the late John C. Bogle. Known as the "father of indexing", Bogle created the first retail index fund for individual investors in 1976. A retail index or 'passive' fund is one where the investment is spread across a particular market or sector. This is compared to an active fund, where an investment manager picks specific investments it believes will outperform the market as a whole.
By bringing low-fee, passive index funds to the masses, Bogle is widely credited with revolutionising the way people invest their money.
According to Vanguard, it is now one of the world's largest investment management companies, with US$5.6 trillion worth of assets under management as of 31 August 2019.
One aspect of Vanguard that sets it apart from other investment managers is its mutual ownership structure. It is owned by Vanguard's US funds and Exchange Traded Funds (ETFs), which are in turn owned by their investors. According to Vanguard, this helps it return profits to investors in the form of lower costs.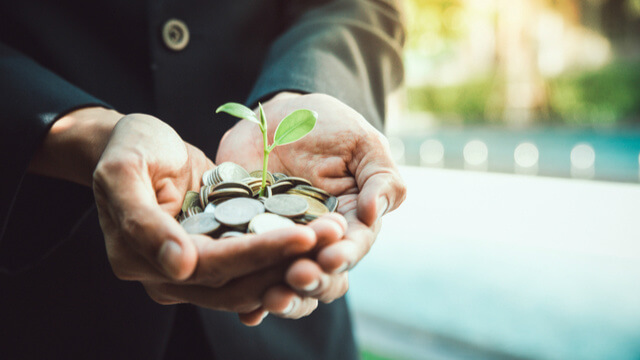 What might Vanguard superannuation offer?
While Vanguard is an established provider of retirement products in the United States, at this stage we don't know much about its planned super offering in Australia, except that it's expected to be a low-cost index fund. This would see Vanguard aiming to take advantage of its existing position as a leader in passive investment while opening itself up to the millions of Australians saving for retirement.
Speaking to the AFR, Vanguard Australia's Head of Corporate Affairs Robin Bowerman said the company sees "an opportunity to provide an alternative offering, given the global footprint we have."
How could Vanguard impact the Australian super sector?
Steve Mickenbecker, Canstar's Group Executive of Financial Services, said he expected Vanguard's superannuation offering would introduce another low-cost option for Australian consumers.
"If Vanguard's superannuation offers the same kind of cost efficiencies as its existing indexed investment business, it could position Vanguard right at the bottom end of the cost scale for superannuation in Australia," Mr Mickenbecker said.
Steve said Vanguard may also be well-placed to win over those who are thinking of switching funds following the Hayne Royal Commission.
"Timing is on Vanguard's side after the Royal Commission, which has stimulated outflows from some retail superannuation funds," Mr Mickenbecker said.
"Most of those switching have moved to industry funds, some of which have low-cost index offerings available to their customers. However, with a new offering that's likely to be very keenly priced coming onto the market, Vanguard would be hoping to win a share of this."
Main image source: Casimiro PT (Shutterstock)