Your thirties could be an important time for building your retirement nest egg. But is there a particular amount of super you should have amassed by 30 to be on track?
Superannuation forms an important part of many Australians' retirement income, along with the Age Pension. Even if retirement seems like a far-off destination, it's a good idea to check if your current balance is where it needs to be.
How much super do you need to retire?
This is a tricky question to answer because it will really depend on your personal circumstances, such as whether you own a home, the size of your savings, whether you expect to have any big costs in retirement, whether you are eligible for the Age Pension and what lifestyle you want to live.
To give you an indicative dollar figure, the Association of Superannuation Funds of Australia (ASFA) says singles need $545,000 and couples need a combined $640,000 in superannuation when they retire to fund a "comfortable" lifestyle. This assumes you use money from your savings and investments and are eligible to receive a part Age Pension, which you can access at age 66 currently (increasing to 67 by mid 2023).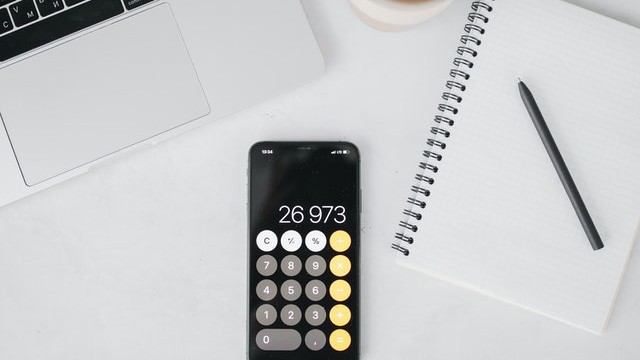 A comfortable retirement allows you to be involved in a broad range of leisure and recreational activities and to buy things like private health insurance, a reasonable car and electronics, and go on domestic and occasional international holidays. It's compared to a "modest retirement", which requires singles and couples alike to have $70,000 in superannuation and access to the Age Pension. A modest retirement lifestyle is better than the Age Pension, but you can only afford basic activities, ASFA says. Both budgets also assume you own your home outright and are relatively healthy.
How much super should you have at 30?
To fund a comfortable retirement, ASFA projects you will need $54,000 in superannuation when you are 30 years old. This assumes you retire at 67 years old, you draw down all your capital at retirement and are eligible to receive a part Age Pension.
| Age | Super balance required today for a comfortable retirement |
| --- | --- |
| 30 years old | $54,000 |
| 31 years old | $61,000 |
| 32 years old | $68,000 |
| 33 years old | $76,000 |
| 34 years old | $85,000 |
| 35 years old | $93,000 |
| 36 years old | $102,000 |
| 37 years old | $112,000 |
| 38 years old | $122,000 |
| 39 years old | $132,000 |
Source: Based on ASFA's Super Balance Detective calculator for a person turning the age specified in 2021. Comfortable retirement assumes an ASFA Comfortable Standard balance of $545,000 (in today's dollars) by age 67. ASFA assumes future pre-tax wage income of around $65,000 and that upon retirement the retiree draws down all their capital and receives a part Age Pension. Other assumptions include: Investment returns (nominal), before investment fees and taxes are 6.7%, investment fees are 0.7% of assets, the tax rate is 4.5%, administration fees are $100 per annum and insurance premiums are $100 per annum. The reported required balances are intended for illustrative purposes only.
These figures assume you are eligible to receive a part Age Pension. At the time of writing, the maximum Age Pension is currently $868.30 a fortnight or $22,575.80 a year for singles, and $1,309.00 a fortnight or $34,034 a year for couples (not including any supplements). How much you can receive will depend on your income and assets, and for couples, the rate varies if you are apart due to ill health.
How much does the average 30-year-old have?
The average 30-year-old Australian male has $27,182 in superannuation, while the average 30-year-old female has $22,850, according to data from the latest APRA Annual Superannuation Bulletin. This means there's a significant shortfall between the amount Australians have in their super accounts versus what ASFA projects they need to retire comfortably.
How can you boost you super?
If your super balance isn't as high as you'd like, there are some steps you can take:
Consolidate your accounts: if you have multiple super accounts, you could consider consolidating them into one. This can help you save on fees; however, check with your funds first to see what impact this could have, as it may not be suited to everyone.
Salary sacrifice: this is an arrangement where some of your pre-tax salary or wages are paid into your super account. This may have some tax benefits.
Making additional contributions: you can make both concessional contributions (from your pre-tax pay) and non-concessional contributions (from your after-tax pay) to your super. Be aware of the limits that apply and tax implications.
Doing a super health check: check your fund's performance and fees, evaluate your investment options and check your insurance cover. You might like to compare super funds with Canstar.
It's also worth checking if you are eligible for the low income super tax offset or government co-contributions. If you have a spouse, you could also consider super splitting.
If you need help with your super, you may want to contact your super fund or speak to a financial adviser.
If you're comparing superannuation funds, the comparison table below displays some of the products currently available on Canstar's database for Australians aged 30-39 with a balance of up to $55,000, sorted by Star Rating (highest to lowest), followed by company name (alphabetical). Use Canstar's superannuation comparison selector to view a wider range of super funds.
Fee, performance and asset allocation information shown in the table above have been determined according to the investment profile in the Canstar Superannuation Star Ratings methodology that matches the age group specified above.
Cover image source: Jacob Lund/Shutterstock.com