Share expert Marcus Padley reveals COVID-19 has divided companies into three groups this results season – pandemic beneficiaries, pandemic victims and the rest.
We are into the results season and these days, for equity investors, the results month is like being on a battlefield during an artillery barrage wearing fluoro orange. You never quite know when you're going to get blown up and this results season is going to take that risk to the extreme, as companies report on the most unpredictable six months in stock market history. Thanks to COVID, this February results season is likely to see the most polarised outcomes we have ever witnessed.
COVID-19 has divided companies into three groups this results season – pandemic beneficiaries, pandemic victims and the pandemic immune (otherwise known as 'the rest'). I list the obvious stocks below, and then take a moment to focus on one of each in a bit more detail.
Pandemic beneficiaries
Results should be good. Some of these companies are reporting on the best six months of growth in their corporate histories.
Motor industry: Eagers Automotive (APE), Carsales.Com (CAR), ARB Corporation (ARB), Smartgroup (SIQ), McMillan Shakespeare (MMS), AMA Group (AMA), SG Fleet (SGF), Eclipx (ECX)
Discretionary online retailers: Temple & Webster (TPW), Harvey Norman (HVN), JB Hi-Fi (JBH), Accent Group (AX1), Domino's Pizza (DMP), Kogan.com (KGN), ADX Energy (ADH)
Buy now pay later providers: Afterpay (APT), Zip Co (Z1P), Splitit (SPT)
Financial platforms: Hub24 (HUB), Netwealth (NWL), Praemium (PPS)
Healthcare stocks: Resmed CDI (RMD)
Stock market stocks: Macquarie Group (MQG), Magellan Financial (MFG), Platinum Asset Management (PTM), Iress (IRE)
Food/Staples: Woolworths (WOW), Wesfarmers (WES), Coles (COL)
Information technology: There has been a lot of sitting in front of a computer using data.
Pandemic victims
Results are a risk. Some of these companies are reporting on the worst six-month period in their corporate histories.
Healthcare: CSL (CSL), Cochlear (COH), Sonic Healthcare (SHL), Ramsay Health Care (RHC). The strong Aussie dollar has hurt these companies, as has a slow down in elective procedures.
Banks: Commonwealth Bank (CBA), National Australia Bank (NAB), Westpac (WBC), ANZ (ANZ), Bendigo and Adelaide Bank (BEN), Bank of Queensland (BOQ). It's been a rough six months for banks with increased provisions for bad loans, cut dividends and regulatory interference capping payout ratios.
REITs: Goodman Group (GMG), Unibail-Rodamco-Westfield (URW), Scentre Group (SCG), DEXUS Property Group (DXS), Mirvac (MGR), Stockland Corporation (SGP), GPT Group (GPT), Vicinity Centres (VCX)
Infrastructure/Roads/Airlines: Transurban (TCL), Sydney Airport Holdings (SYD), APA (APA), Aurizon Holdings (AZJ), Auckland International Airport (AIA), Atlas Arteria (ALX), Ausnet Services (AST)
Energy: Santos (STO), Woodside Petroleum (WPL), Origin Energy (ORG), Worley (WOR), Beach Energy (BPT), Oil Search (OSH). We have already had earnings guidance downgrades from WOR, ORG and AGL Energy (AGL).
Travel/Airlines/Tourism: Qantas Airways (QAN), Auckland International Airport (AIA), Sydney Airport Holdings (SYD), Flight Centre Travel Group (FLT), Webjet (WEB), Helloworld Travel (HLO), Corporate Travel Management (CTD), Experience Co (EXP), Regional Express Holdings (REX), Ardent Leisure Group (ALG), Event Hospitality and Entertainment (EVT), Sealink Travel Group (SLK)
Education: Idp Education (IEL)
Advertising/Cyclical: Nine Entertainment Co (NEC), oOh!Media (OML), Southern Cross Media (SXL)
Gaming/Casinos: Aristocrat Leisure (ALL), Crown Resorts (CWN), SKYCITY Entertainment Group (SKC), Tabcorp (TAH)
The rest
There are a host of companies that have travelled through COVID unaffected, with the most obvious ones being resources which have been buoyed by strong commodity prices in the past six months.
Iron ore stocks: Driven by a rise in the iron ore price from $95 to $158 a tonne from the beginning of July to the end of December 2020 the major resources stocks will likely be announcing bumper results.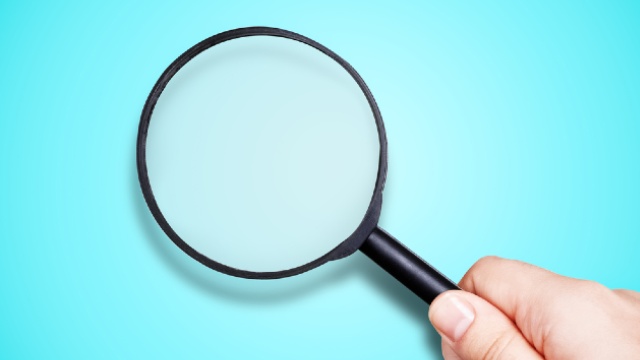 Three stocks to watch
Domino's Pizza – a beneficiary
Domino's Pizza (DMP) was one of the first obvious beneficiaries of COVID, as Australians ordered in their comfort food from day one of the lockdowns. The stock particularly caught the eye on 19 January after Macquarie upgraded its recommendation to outperform from neutral ahead of the results, with the highest target price of any other broker. We know DMP has had a great six months, and clearly Macquarie thinks the risks are on the upside.
The stock has more than doubled since its lows last year, but as long as the earnings are doing the same thing, share price rises should not matter. DMP is expected to report earnings growth of 27% this year. On a PE of 46x and a yield of 1.53% the stock is trading on the highest PE in four years. It is also standing at a significant premium to the market average PE which are around half that. DMP's results are on 17 February and will provide an interesting insight into whether the pandemic beneficiaries can hold their froth, or whether, after six months of PE expansion (getting more expensive) the kings have no clothes.
Commonwealth Bank – a victim
Interim results are on 10 February (this Wednesday) and all eyes are on the Commonwealth Bank (ASX: CBA) as the first bank this year to make a dividend decision. The pandemic arrived just as the bank sector had started to recover from years of regulatory intervention, increased capital requirements, falling interest rates (which hurt margins), earnings downgrades and distressed asset sales.
Having fallen from $95 to $65 between 2015 and 2019, CBA was back to $90 in February 2020. The sector was recovering. Then the pandemic hit. The world imagined a housing market riddled with distressed loans and the CBA was back to $55. APRA insisted it only pays out 50% of earnings instead of the usual 90%, dividend forecasts were slashed and the lifeblood of retiree income – bank dividends – were passed or deferred in the last results season.
This is the first set of results from a major bank since the vaccine was announced and since APRA lifted its lending restrictions and cap on payout ratios. What the CBA does with that will be fascinating. Also of interest will be whether, having hugely over provided for bad loans in the panicky throes of the early-stage of the pandemic, CBA starts to add back provisions and, in so doing, manipulates a higher earnings outcome. The CBA could open the door to dividend normalisation and if it does, it will be 'game on' once again , for income starved retirees.
From the current 20.9x PE, which is as high as it's been in history (the average PE over 20 years for the CBA is 13.9x), it appears the market is already paying up for the prospect. Brokers are already calling the sector overvalued with 'hold' being a common recommendation rather than 'buy'. Let's see if CBA's results trigger a new leg up, or down.
BHP – the rest
BHP's interim results are on 16 February. During the six months it is about to report on its major driver – the iron ore price, which accounts for 49.8% of its revenue – has risen 66.3%. Copper, which accounts for 25.5% of its revenue, is up 39.7%.
I expect BHP is going to report a bumper set of results – it is a money printing machine at the moment – but, unlike some of the pandemic beneficiaries which have become historically expensive as sentiment propelled the share prices way beyond the improvement in underlying earnings, BHP's has become cheaper.
Amazingly enough, despite the share price recovering from $29 last year to $44 on January 5, the PE ratio of BHP is currently just 12x, which is below the 20-year average of 15.17x, and the yield at 5.82% plus franking, is above the average over the past 20 years of 4.5%.
It turns out that the earnings for the major resources stocks have been outpacing the share price rises and this results season they will likely pay out more dollars than the bank sector. They are still cheap and the results will be good.
The Achilles heel for the BHP share price is that if the iron ore price falls over, BHP will as well. That's the problem with resources stocks, the earnings are as fickle as the commodity prices that create them. Cheap won't matter if the iron ore price falls. For now, the results are low risk and the iron ore price is holding up. BHP is a cheap, quality, money printing machine whilst it does. Just watch out when that changes.
Cover image source: iQoncept (Shutterstock)
This article was reviewed by Editorial Campaigns Manager Maria Bekiaris before it was published as part of our fact-checking process.
---
If you're comparing online share trading companies, the comparison table below displays some of the companies available on Canstar's database with links to providers' websites. The information displayed is based on an average of six trades per month. Please note the table is sorted by Star Rating (highest to lowest), followed by provider name (alphabetical). Use Canstar's Online Share Trading comparison selector to view a wider range of online share trading companies.
---
Marcus Padley is the author of the daily stock market newsletter Marcus Today. He has been writing about the stockmarket since 1998. Regularly appearing on news, the ABC TV and Radio Marcus is a much sought after speaker.