The online banking landscape has received a huge shakeup with the release of the New Payments Platform (NPP) by the Reserve Bank of Australia.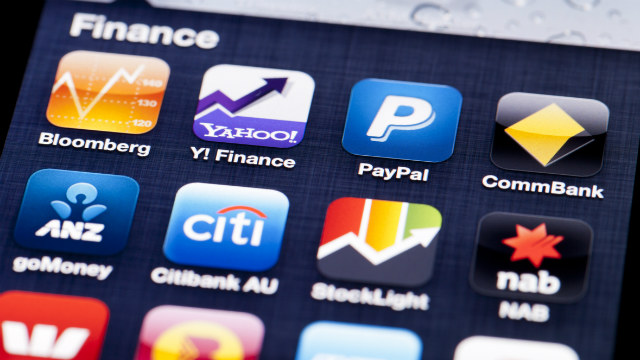 The new platform, which cost the Government a billion dollars, has finally been rolled out after objectives were established back in 2012, as a part of the RBA's Strategic Review of Innovation in the Payments
System.
The Reserve Bank of Australia and its Payments System Board (PSB) have welcomed the public launch of the new platform, labelling it an important addition to Australia's payments infrastructure.
Banks that utilise the new platform will allow businesses and consumers to:
Make real-time payments, with close to immediate funds availability to the recipient
Make and receive payments on a 24/7 basis
Have the capacity to send more complete remittance information with payments
Address payments in a relatively simple way
The RBA's Governor, Philip Lowe, said: "The public launch of the NPP represents the delivery of a major piece of national infrastructure, and I look forward to the payment innovations it will make possible and the benefits this will generate for all Australians."
Consumer Action Law Centre's Senior Policy Officer Katherine Temple said the new technology offers opportunities for consumers and businesses to make fast payments.
"It appears likely that payments and communications technologies will further converge in future," Ms Temple told Canstar.
"We recognise that the payments system will continue to innovate and develop, and there is the potential for significant consumer benefit from this."
However, Ms Temple said consumers should remain vigilant about their online banking, warning that innovation often comes with more complexity.
"We believe that industry and regulators should be looking to better assist people with complexity so that people can choose payment options that best suit their needs," she said.
"Assisting people with complexity should not mean relying on disclosure to simply provide more information – appropriate safeguards must also be put in place to ensure consumers can benefit from this new technology."
About 60 banks and financial institutions will commence rolling out the service to customers soon, and this number is expected to increase in the coming months.
The complete list of banks offering the New Payments Platform
The following is a complete list of all banks and financial institutions that will roll out the New Payments Platform as of February 2018. You can view the individual details of your bank here.
The big 4
ANZ (holding off implementation due to 'rigorous testing')
Commonwealth Bank (available immediately)
NAB ('within the next month')
Westpac (available in the coming weeks for 'a small group of customers')
Others
Bendigo Bank
Bankfirst
Bankstown City Unity Bank
BankVic
Bankwest
bcu
Bank of us.
Big Sky
Beyond Bank
Bank Australia
Border Bank
Citi
The Capricornian
Central Murray Credit Union Limited
Coastline
Catalyst Money
Community First Credit Union
Comtax Credit Union
Credit Union SA
CUA
Easy Street Financial Services
Endeavour Mutual Bank
Family First
Firefighters Mutual Bank
First Option Credit Union
FCCS
G&C Mutual Bank
Goulburn Murray Credit Union
Greater Bank
HSBC
Heritage Bank
Hume Bank
ING Direct
Illawarra Credit Union
IMB Bank
The Mac (MacArthur Credit Union)
MOVE
The Mutual
MyState
Newcastle Permanent
Nexus Mutual
Northern Inland Credit Union
People's Choice Credit Union
P&N Bank
Police Bank
Police Credit Union
QBank
Queensland Country Credit Union
RACQ
Regional Australia Bank
Reliance Bank
The Rock
SCU
Security Credit Union
South West Credit
SWSCU
Instant money transfers are about to arrive in Australia!

This means no more waiting to receive money from people with other banks.

⬇️ Here's how it works ⬇️ pic.twitter.com/7oNxwvFQUe

— Sunrise (@sunriseon7) February 12, 2018