Borrowing to invest through a margin loan is a medium to long-term strategy often used by more experienced investors to grow and diversify their portfolio. Canstar has revealed its Margin Loan Star Ratings for 2021, recognising the products on our database found to offer 5-Star value, that may help you if you are in the market for a margin loan.
While using a margin loan can give you access to more money to potentially grow your investment portfolio and increase your returns, there are also risks to consider, such as the potential to magnify your losses if your investments underperform or you are unable to meet your repayments on the loan.
If you have weighed up the pros and cons of margin lending and are confident that this strategy is right for you, it may be a good idea to shop around and compare your options to find a loan that will suit your needs and budget.
To help narrow your search, Canstar has analysed the margin loans in its database to determine which ones offer 5-Star Rated value to investors.
To discern the winners, the Canstar Research team assessed 11 margin loan products from nine providers, comparing each loan on its interest rates, fees and charges, loan to value ratio (LVR), number of shares and funds available, and other features offered such as application channels (e.g. online, through a broker), along with its loan repayment terms and split and switch options.
Products were rated across two consumer profiles:
Share Investor: people who predominantly invest in the share market
Managed Funds Investor: people who mainly invest in managed funds and who may use an adviser
In 2021, three products took out a 5-Star Rating for one or both of the consumer profiles.
5-Star Rated margin loans in 2021
Canstar Research awarded a 5-Star Rating to the following margin loan products in 2021, listed in alphabetical order by provider name.
| Provider | Product name | Consumer profile |
| --- | --- | --- |
| Leveraged | Direct Investment Loan | Share Investor |
| Nabtrade | Margin Loan | Managed Funds Investor, Share Investor |
| Westpac | Online Investing Loan | Managed Funds Investor, Share Investor |
Let's take a look at why these three margin loan products received a coveted Canstar 5-Star Rating this year.
Leveraged – Direct Investment Loan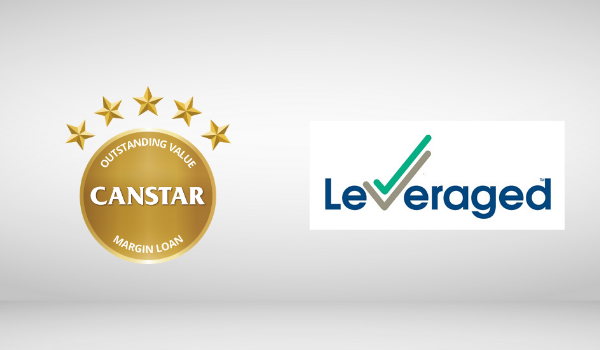 For the third year in a row, margin lending specialist Leveraged has been recognised with a 5-Star Rating in the Share Investor profile. Canstar Research said the low variable and fixed interest rates available on the Direct Investment Loan was one of the primary reasons it was awarded a 5-Star Rating in 2021. Compared to other eligible loans assessed in this rating, Leveraged's Direct Investment Loan stood out in particular for the low average variable interest rate it offered over a six-month period in the Share Investor profile on $50,000, $250,000 and $500,000 loan amounts.
Canstar's Research team also found this loan performed strongly when it came to some of its features, including access to same-day cash withdrawals, online application and loan management options and online ID verification. According to Leveraged, this loan also offers flexible repayment options, no minimum loan amount and no application or establishment fees.
nabtrade – Margin Loan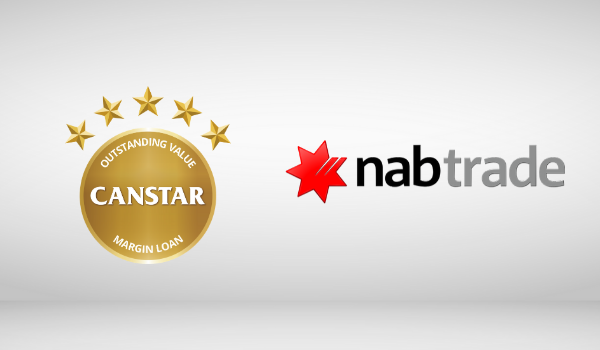 Nabtrade's Margin Loan has received a 5-Star Rating in both the Share Investor and the Managed Funds profiles for the third year running. Canstar Research found this loan offered competitive fixed and variable interest rates relative to the other products assessed, as well as comprehensive loan management and support features for customers.
According to nabtrade, its Margin Loan offers investors access to more than 2,500 ASX-listed securities, ETFs, international listed shares and unlisted managed funds, online monitoring and access to a dedicated relationship manager.
Westpac – Online Investment Loan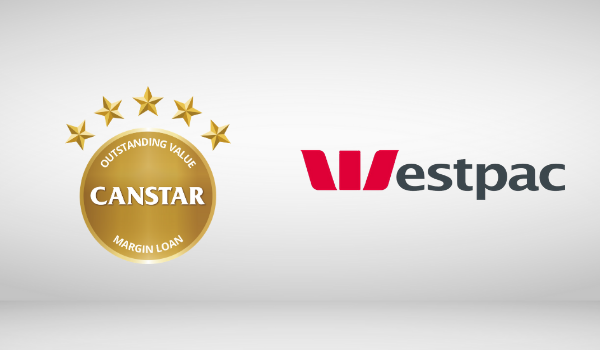 Westpac has received a 5-Star Rating for its Online Investing Loan across both consumer profiles for the sixth year in a row. Canstar Research said this loan had some of the most competitive fixed interest rates in both the Share Investor and Managed Funds profiles, and an especially low average variable rate in the Managed Funds profile on $50,000, $250,000 and $500,000 loan amounts.
Some of the features of Westpac's Online Investment Loan that were noted by Canstar Research included the ability to apply for this loan online and trade immediately once the application was approved, as well as the option to integrate your margin loan account with a Westpac Share Trading account. Other features available for this loan, according to Westpac's website, include no application, establishment or transaction fees and no minimum loan amounts.
For more information on how margin loans are assessed and what made for a 5-Star Rated product, take a look at the 2021 Margin Loans Star Ratings methodology document. You can also compare margin loans with Canstar to see if you can find one that suits your investment needs.
It's important to consider the risks
In the three months to the end of March 2020 – at a time when Australian and international share markets experienced significant losses due to the coronavirus pandemic – there was a sharp increase in the number of margin loans in Australia subject to a margin call, according to data from the Reserve Bank of Australia (RBA). A margin call typically happens when the value of the shares used to secure the margin loan fall below a level required by the lender, and may force the investor to sell some of the shares or deposit extra money to reduce their outstanding loan balance at short notice.
With sudden value fluctuations an ongoing possibility for investors, it's important to understand the risks involved with taking out a margin loan.
If you're unsure if this option is right for you, it may be a good idea to speak to a financial adviser or seek further information before committing.
Cover image source: wutzkohphoto (shutterstock.com)