Shares can be a great investment but it's important to do your homework and understand how the sharemarket works. But if you're thinking about getting started in this edited extract from her book Shareplicity Danielle Ecuyer offers tips on investing in shares at any age.
The younger you are when you start investing, the better oppor­tunity you have for creating a sustainable future income stream, but shares can be a great investment at any age. Here's what to look at depending on your age group.
If you're between 18 and 30
If you're in this younger age bracket, you have the benefit of time on your side. With as little as $500, you can invest to create a nest egg. Rather than putting cash in the bank, and being constantly tempted to spend it, investing in shares allows for greater savings – out of sight, out of mind.
By drip-feeding even small amounts into investments and allowing the passage of time you can create substantial growth in a pool of savings. A good way to do this is to allocate 10% of your monthly pay packet to shares.
If you're not very patient, and saving for the future seems abstract, trading (where you buy and sell shares quickly to try and profit from price changes) might be more appealing. If trading is your thing, be sure to start small and gain some experience before increasing your risk. Perhaps consider investing the majority of your money for the long term and put a little aside into a trading account for short-term trades.
If you're between 30 and 40
With a more stable career and full-time work comes the pos­sibility of an annual bonus. Rather than taking the gold-plated holiday or buying the next best thing, think about investing your bonus shares for the future. Let patience be your friend. Thinking ahead is worthwhile, as you don't know what the future journey holds.
My peak earning period was between the ages of 23 and 38, as I then gave up my career to have my son. During that period, I aimed to save as much as I could to build my capital investment base.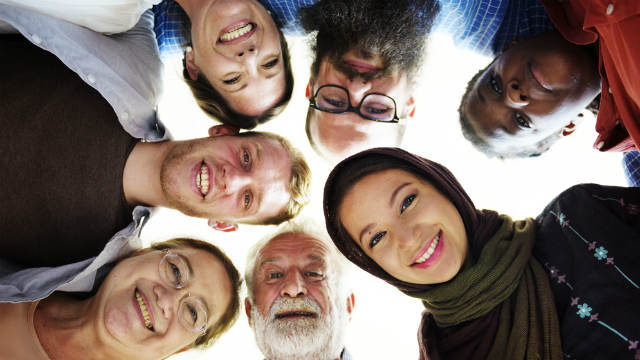 If you're between 40 and 50
Most of us have to work longer, so saving for the future is important. Our spending and income is often challenged in this decade as family expenses can erode savings. At any opportunity, try to top up your savings to boost or start your share portfolio. Remember, cash in the bank offers little to no return. Income from shares at this stage of life is invaluable.
If you're between 50 and 60
Shares remain an extremely important asset for wealth creation as we age. This decade remains a very important period for main­taining shares. As the children grow up and the costs hopefully decrease, it's worth retaining a share portfolio and investing for the next life stage.
If you're over 60
As we age, our exposure to shares might decrease. Shares can be volatile and a sharp downward correction is harder for older investors as they may need the capital; a decline in value can erode financial security. Share prices do eventually recover but it's a long game.
To offset against this risk, financial advisers often recommend selling some shares and moving some cash into other financial instruments like corporate bonds, which have a lower risk profile. However, shares should remain part of your investment portfolio.
If you're comparing Online Share Trading companies, the comparison table below displays some of the companies available on Canstar's database with links to the company's website. The information displayed is based on an average of 6 trades per month. Please note the table is sorted by Star Rating (highest to lowest) followed by provider name (alphabetical). Use Canstar's Online Share Trading comparison selector to view a wider range of Online Share Trading companies.
---
About Danielle Ecuyer
Danielle Ecuyer has pursued a successful career in Institutional Equities Stockbroking and Wealth Management for 15 years after completing her Commerce Degree at the University of New South Wales. She trained and worked as an Australian equities analyst for BZW Australia in Sydney, laying the foundations of fundamental share analysis. After moving to London she transitioned her expertise to Institutional Emerging Markets. She returned to Australia in 2003 and since then, Danielle has used and expanded her skills for her own investment portfolios covering the Australian and US Markets. Her latest venture is Shareplicity, which is a simplified approach to share investing and the basics involved in managing the opportunities and risks of 21st Century investing.
Main image source: SFIO CRACHO (Shutterstock)