For some investors, trading on the US stock market can seem intimidating. However, it's easier than ever before and with some knowledge behind you and a few tips along the way, you may find that investing in stateside is not nearly as daunting as you once thought.
Why trade US Stocks in Australia?
Did you know there is more money moving through the US than any other market in the world? On any given day, the amount of money traded in Apple stock is more than the entire Aussie market.
By volume and market size, the US markets remains the world's largest market, making up close to 40% of the stock market capitalisation of global exchanges. It's also where the largest and most dynamic companies are listed – think of brands such as Apple, Nike, Disney, Starbucks, Amazon and Google. It's likely that the next Apple and Microsoft are also listed there, with new breeds of tech firms such as Uber, Beyond Meat and Alibaba are also recently listing in the US.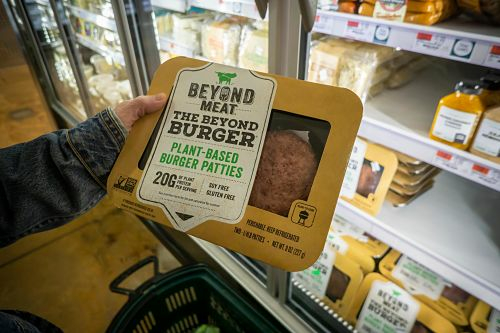 How can I buy US Stocks in Australia?
Getting involved in the US markets requires a broker that can place orders on your behalf. It's no different to how you would invest locally.
However, historically, for most Australians (and generally anyone outside the US) it's been very difficult to access the US stock market – there was lots of paper forms, high costs and lots of complications. However, times have changed and with the advent of technology and niche platforms focusing on the world's biggest market, it's now simpler and more affordable than ever.
Who trades in US stock markets?
The US is home to finance moguls from all over the world. One of the most well-known investors is Warren Buffett with a net worth of US$82 billion. Buffett is an avid investor and believer in the US markets.
However, it's not only the big end of town that invest in the US market. According to a recent Gallup Poll, 52% of all American adults have money invested in the US stock market. Due to the size of the opportunity and the introduction of new ways to access the market, it's becoming easier for those outside the US to get involved as well.
International Share Trading Platforms October 2021
The table below displays some of our referral partners' International Share Trading platforms. The display order does not reflect any ranking or rating by Canstar. The table does not include all providers in the market. Canstar will earn a fee from the providers displayed in the table. The fee levels determine placement in the table. Canstar may also earn a fee for referrals from the table, such fee may vary between providers.
Provider
Minimum Brokerage Fees
Monthly Fees
Online Live Trading US & UK stocks


US$4
$0
Yes

$0 for US, UK, CAD, JPY.

For investments outside of these areas – $59.95

$0
Yes


$0
$0
Yes


$0 for instant currency conversion.
$0 monthly fee, OR $AUD50/quarter for < 3 trades each quarter or accounts with 0 shares
Yes


$0
$0
Yes
This information is not an endorsement by Canstar of investments or any specific provider. Canstar is providing factual information supplied by providers. Investments are speculative, complex and involve risks. Canstar is not providing a recommendation for your individual circumstances or in relation to any particular product or provider.
Buying your first investment in the US stock market
So, you've made the decision to trade in the big markets. That's the first step. However, like all brokerage accounts, getting set up is one thing, making investments is another.
The key is to remember that investing is investing – in other words, it's the same no matter where you are. The world's largest investment funds invest in different markets all the time, so they can capture the opportunities as they present themselves.
5 Tips for buying US stocks in Australia
Here are some tips that you can consider when trading in the US market. But, bear in mind that you should do your own research and make investment decisions based on your own personal circumstances.
1.) Start small – Always make sure you manage your risks.
2.) Understand USD – When investing in the US, you are trading in US dollars. Understand how that works for you.
3.) Know your risk – Determine your own risk factors and where possible it may be good to set a limit order for buying or selling shares.
4.) Knowledge is king – Although investing is generally universal, there are nuances that you should try to understand. For example, times that the market is open, trading rules, tax implications. Reading and speaking to others is a great way to get up to speed.
5.) Seek advice – If you are unsure, always seek the advice of your professional advisers
---
Thanks for visiting Canstar, Australia's biggest financial comparison site*