Many economists have forecast the cash rate could drop by 0.25 percentage points tomorrow, but others think it will remain unchanged. Only time will tell who is on the money. But one important group says cutting the cash rate could actually be detrimental to the economy.
The Reserve Bank of Australia (RBA) is set to decide at its October board meeting tomorrow whether or not to cut the official cash rate from its current record-low of 1%, after successive rate cuts in June and July.
Leading economists from Westpac, AMP Capital, UBS, ANZ, Commonwealth Bank and National Australia Bank are among the experts predicting there will be a 0.25 percentage point cut, which would bring the cash rate down to 0.75%.
The RBA Rate Indicator – which shows market expectations of a cash rate change and is based on the ASX 30 Day Interbank Cash Rate Futures – backs those forecasts, indicating a 78% expectation there will be a cut.
But despite what appears to be a pretty broad-based consensus, the Australian National University's RBA Shadow Board, which represents a cross-section of industry and academic economists' expectations, has a different view.
It announced today that it expected the RBA to hold fire when it met tomorrow, leaving the cash rate at 1%.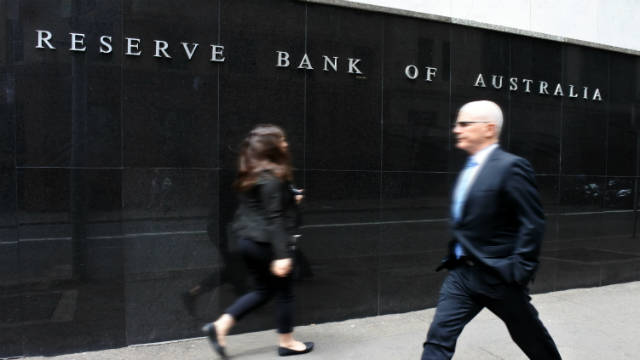 Shadow Board Chair Timo Henckel told the AFR that the board believed holding off from a cut in October was important given the recent house price rises, particularly in Sydney and Melbourne.
"I believe most Shadow Board members think interest rates are already at historical lows, meaning that additional cuts are unlikely to be very effective and maybe even risk fuelling a resumption of the debt-driven housing bubble," Dr Henckel told the AFR.
"Australia remains the country with the second highest household debt levels – as a percentage of GDP – in the world."
The Shadow Board was more confident now that a cash rate cut would happen within the next six months, due to factors such as low inflation, a recent lift in unemployment and dismal wage growth, Dr Henckel said.
The Shadow Board's view is not a far stretch from what other analysts are thinking, given CoreLogic Head of Research Tim Lawless said earlier this month that the rebound in Sydney and Melbourne property prices, coming at a time when household debt was already at record-high levels, could be a cause for concern and would likely lead the RBA to continue its close watch on housing conditions.
"High levels of household debt are manageable while interest rates are very low, however if debt levels remain elevated when interest rates eventually rise, the risk is that households will need to dedicate more of their income towards servicing their debt and less towards spending," Mr Lawless said.
The RBA Board will meet tomorrow, Tuesday, 1 October at 2.30pm AEST to announce its decision on monetary policy.
Image source: Dizfoto (Shutterstock)