The number of unemployed Australians has climbed higher, raising the question as to whether the Reserve Bank will be forced to cut the official cash rate again in another two weeks.
The unemployment rate edged up to 5.3% in August – its highest level in just over a year – after 15,500 full-time jobs were wiped around the country, according to figures released today by the Australian Bureau of Statistics (ABS).
The figures also revealed the number of people employed in a part-time capacity increased by 50,200.
That all-important and rising unemployment rate of 5.3% – which represents the percentage of the total workforce that is unemployed but is willing to work and actively seeking a job – is something the Reserve Bank of Australia (RBA) watches closely.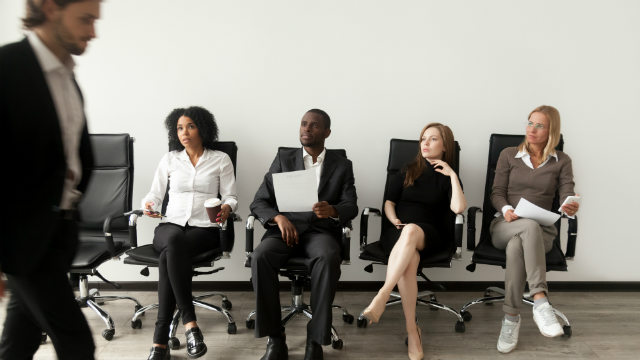 When the RBA's board cut the cash rate by 0.25 percentage points in June and then again in July, it said this was aimed in part at helping reduce unemployment.
In the minutes following September's cash rate announcement, the board said it would continue to assess labour market conditions and ease monetary policy further, if needed.
UBS economists said that given the RBA had recently indicated it was likely to consider cutting the cash rate again in the future, today's unemployment rate increase confirmed for them that there would be another cut in October of 0.25 percentage points.
That would bring the cash rate down to a historic low of 0.75%.
UBS economists George Tharenou, Carlos Cacho and Jim Xu said that lead economic performance indicators such as the rising unemployment rate and falling GDP – at its lowest level since the Global Financial Crisis – pointed to "ongoing softness" in the Australian economy.
They said that even if the RBA board decided to leave the cash rate on hold at 1% in October, a 0.25 percentage point cut in November was still "very likely".
Chief economists from Westpac, AMP Capital and ANZ have also forecast the RBA could cut the cash rate in October, while National Australia Bank has tipped a November cut and the possibility of unconventional monetary policy measures being implemented by mid-2020.
If there's more cuts on the horizon, should home loan customers fix now or wait it out?
Canstar finance expert Effie Zahos said consumers with a home loan may be thinking the indication of another rate cut was good news given the past two cuts resulted in home loan rate reductions across the market.
"It will be interesting to see what consumers do," she said.
"I suspect there will be token rate cuts, but with many savings accounts already at rock bottom rates, it's going to be hard for banks – especially smaller ones – to pass on rate cuts to home loan customers."
One way consumers may be able to secure themselves some instant interest savings would be by locking in, she said.
There are a handful of lenders that now have three-year fixed rates below 3%, compared to the average standard variable package rate with the four majors which is 4.11%, according to Canstar's home loan database.
The issue consumers faced was whether or not to lock in mortgage interest rates now if they could potentially go lower still, she said.
"Normally, when you lock in a rate you pay more for that peace of mind, but right now it's actually the other way around," she said.
"This competition is always great news for consumers because it does ruffle some feathers, and those who are charging a premium will find that they will just stand out like a sore thumb and consumers will move."
Image source: oneinchpunch (Shutterstock)