Homeowners might be celebrating the news of another cash rate cut, but there's less cause for optimism among savers.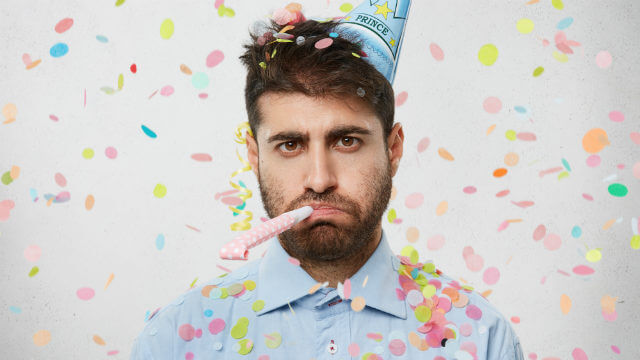 The RBA had already made history in June, when its cut to 1.25% marked the first cash rate movement since August 2016. In the month since, financial institutions have made a flurry of changes to their interest rates on both loans and savings products.
Canstar finance expert Steve Mickenbecker said the cuts were a party fizzer for those people who relied on income from savings.
"Depositors are the perennial losers in the interest rate game, ever since the end of the Global Financial Crisis in 2009," Mr Mickenbecker said.
"Rates just keep going lower.
"Depositors have to work their money hard and seek out a good interest rate, not just necessarily stay where they've always been."
Canstar Senior Research Analyst Joshua Sale said financial institutions were quick to respond to cash rate changes, adjusting their term deposit rates to keep in line with the ultra-low cash rate environment. In the week of the cut (1-8 July), 22 providers decreased term deposit rates. However, Canstar Research figures show that five providers actually increased rates, such as the Bank of Sydney, which increased its six-month term deposit account interest by 0.35% to 2.25%. During the past 12 months, term deposits interest rates decreased by 0.17% on average (as recorded on canstar.com.au, rates based on deposit amount of $25,000 and include one interest rate per term – where available – for each term deposit product offered by institutions).
The latest term deposit rates can be found here.
Term Deposit Rates – Weekly Snapshot of interest rates and changes (1/7/2019 to 8/7/2019)
Term
Min
Max
New Average
Old Average
Average Increase
Average Decrease
Number of Changes
Total Number of Term Products
1 Month
0.80%
2.10%
1.35%
1.39%
–
-0.19%
7
40
2 Month
0.80%
2.10%
1.52%
1.55%
–
-0.16%
8
42
3 Month
1.10%
2.40%
2.02%
2.05%
0.20%
-0.13%
16
71
6 Month
1.20%
2.45%
2.02%
2.06%
0.35%
-0.15%
21
71
9 Month
1.00%
2.45%
1.92%
1.96%
–
-0.17%
14
64
1 Year
1.30%
2.50%
2.06%
2.10%
0.10%
-0.19%
19
74
2 Year
1.50%
2.50%
2.06%
2.10%
–
-0.18%
15
64
3 Year
1.50%
2.50%
2.04%
2.09%
0.20%
-0.20%
14
50
4 Year
1.50%
2.40%
2.00%
2.05%
0.20%
-0.20%
10
37
5 Year
1.50%
2.40%
2.03%
2.07%
0.20%
-0.23%
9
36
Source: www.canstar.com.au. Rates based on deposit amount of $25,000 and include one interest rate per term (where available) for each term deposit product offered by institutions.
The first official cash rate cut on in 4 June saw 35 banks cut interest rates for term deposit accounts by an average of 0.17 percentage points (for a deposit of $25,000 and a minimum term of one year) that month. In the week of 23-29 June alone, there were 214 term deposit rate movements on individual products.
However, Canstar data shows that some lenders had already reduced term deposit rates before the RBA made its move. In May, 35 institutions cut their term deposit account interest rates by 0.17%, based on the same parameters of a deposit amount of $25,000 and a minimum term of one year. Likewise, in April, 17 institutions cut interest rates on term deposit accounts, by an average of 0.13%.
How will interest rate cuts impact retirees?
Among the hardest hit by the interest rate cuts are self-funded retirees, said the Association of Independent Retirees' acting president, Wayne Strandquist.
Mr Strandquist argued that the reduction in banks' interest rates was having "a major impact" on retirees, leaving them with less income. That hip-pocket pain was exacerbated by a mismatch with the Federal Government's deeming rate, he said.
The deeming rate is part of the income test that government departments use when determining how much of the age pension a retiree should be paid. It is a set rate that goes up according to the value of a person's investment. However, it does not change according to the cash rate, even though banks usually adjust interest rates when the official cash rate is altered. The deeming rate is currently set at 1.75% on financial investments up to $51,200 for a single retiree, and 3.25% for assets above that amount. The cash rate is currently at 1%.
"Fixed-interest investments, [such as] bank savings accounts and term deposits, often form a substantial part of retirement savings, particularly in the latter years of retirement," he said. "Currently, most retirees with interest-bearing bank accounts are earning no more than 0.5% interest and have term deposits yielding less than 2%."
He said this meant that while income from savings had fallen significantly for self-funded retirees, due to many institutions cutting their savings account and term deposit interest rates, this was not being reflected in changes to the amount of pension self-funded retirees could access under the deeming rate system.
"This is particularly unfair for partly self-funded retirees who rely on a part-age pension," he said.
"There have been four reductions in the RBA official interest rates since March 2015 and similar cuts to interest bearing deposits, but no changes to the deeming rates."
However, The Australian newspaper reported that Prime Minister Scott Morrison was "on track to announce a long overdue reduction to high deeming rates as soon as next week, after and outcry from retirees grappling with negative returns". At the time of writing, Mr Morrison had not confirmed this was the case, but the newspaper said the information was confirmed by "multiple government sources".
Since then, Treasurer Josh Frydenberg confirmed that the Federal Government would look into the issue, telling the ABC that the rate only impacted "one in four of the aged pensioners".
"You also need to bear in mind that whether its managed funds or shareholdings, the returns can be greater than they are when you've got money in the bank. But we are very seized of this issue, we think it's a serious one and we will have a very close look at it very shortly," a transcript of the interview quotes Mr Frydenbery as saying.
What banks have changed term deposit rates?
The latest term deposit rates can be found here. Financial institutions cutting term deposit interest rates in the wake of the RBA cash rate cut include:
Suncorp Bank, which cut 0.5% from their five-year term deposit accounts, 0.45% off their two and four-year accounts and 0.4% from their three-year accounts

Firstmac – decreased by up to 0.35 percentage points

Citi – by up to 0.71 percentage points

Hunter United – by up to 0.40 percentage points

National Australia Bank – by up to 0.25 percentage points
Commonwealth Bank Retail Banking Services Group Executive Angus Sullivan said the bank had made a "deliberate choice to limit the interest rate reduction" for some of its customers by reducing the rate on its "most popular savings account, NetBank Saver" by 0.15% p.a.
"We have also introduced a 5 -month term deposit special of 2.20% p.a. together with an additional 0.10% p.a. bonus on this rate for existing CBA pensioner customers," Mr Sullivan said.
"We have passed on between 0.19% p.a. and 0.25% p.a. interest rate reductions for our home loan customers. We believe this combination of pricing changes delivers a fair balance of outcomes for both savers and borrowers."