You've found a property and been approved for a home loan. The hard yards are over, right? Well, not quite…
In addition to the home loan itself, there are plenty of upfront costs when buying a home. Costs which, particularly for first home buyers, may come as a shock. Here are nine of the more common upfront costs of buying a house.
1. Building and pest inspections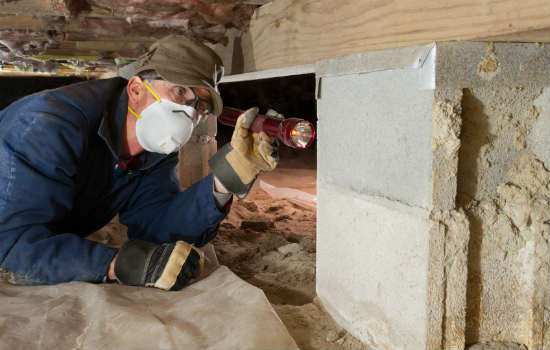 This is one of the most common, and borderline mandatory, upfront costs when buying a home. Before you buy, it's definitely a great idea to get both a building inspection (to check for structural soundness) and a pest inspection (to ensure that, among other things, you're not going to be up for expensive termite repairs in the near future).
A typical pre-purchase building inspection for a four bedroom home can cost around $400-$500 while a pest inspection could set you back $200-$300, but you can usually save money by having a combined building and pest inspection done. If the property is in a regional area, you may have to pay more.
2. Loan application fee
It seems illogical, but some lenders may charge you a fee for the privilege of applying for a loan. Try to get the fee waived, if possible! Many home loans don't have application fees, but some charge over $1,300.
Our home loans comparison table lists the upfront fees for each loan on the 'features' tab. Compare your loan application options:
3. Lenders mortgage insurance
If you have less than a 20% deposit against the value of your property, your financial institution may charge you lenders mortgage insurance. This doesn't protect you at all, but it does protect the lender in the event that you default on your home loan. The cost of lenders mortgage insurance can be thousands of dollars and your financial institution will be able to give you an idea of cost.
4. Solicitor/conveyance fees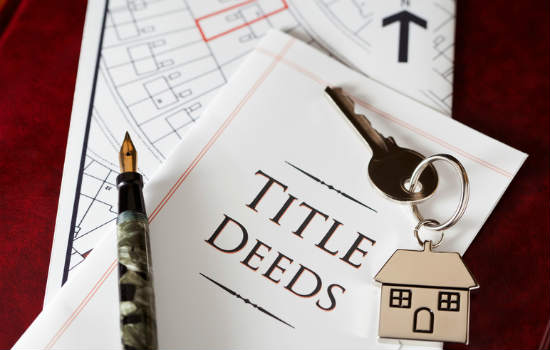 This is the cost of having the sale contract, mortgage document and any other legal documents prepared (by either a solicitor or a conveyancer). While you can DIY you contracts, small legal mistakes can end up costing you a lot of money, and there are some things you should not DIY as well as some seriously nasty traps that only a lawyer or conveyancer can help you avoid.
The NSW Office of Fair Trading advises that the conveyancing process can involve all of the following:
Arranging building and pest inspections
Examining a strata inspection report if the property is part of a strata scheme
Arranging finance if necessary
Examining and exchanging the contract of sale
Paying the deposit
Arranging payment of stamp duties
Preparing and examining the mortgage agreement
Checking if there are outstanding arrears or land tax obligation
Finding out if any government authority has a vested interest in the land or if any planned development could affect the property (e.g. local council, Sydney Water, Roads and Traffic Authority)
Finding out any information that may not have been previously disclosed such as a fence dispute or illegal building work
Calculating adjustments for council and water rates for the property settlement
Overseeing the change of title with the Land and Property Information NSW
Completing any final checks prior to settlement
Attending settlement
5. Government stamp duty
This is one of the few non-optional upfront costs for buying a house. Stamp duty on property purchase is a state government tax. As such, the amount that is payable will vary from state to state. The dollar amount payable also depends on the value of your property – but it can be many (or tens of) thousands of dollars. Try out our stamp duty calculator to get an idea of the cost.
6. Home and contents insurance
A vitally important cost that you should have in place as soon as (or slightly before) settlement occurs. The cost of home and contents insurance varies from property to property. Compare policies on offer in Australia using our website and check out your options:
Compare Home and Contents Insurance
7. Moving costs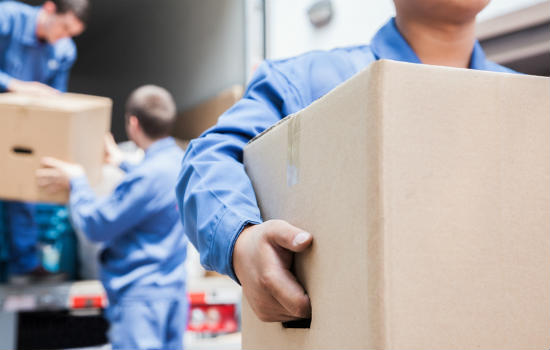 Depending on how far you are moving (and how much stuff you have to move) removalist fees can also add a few thousand dollars to your upfront costs when buying a home. How much does a removalist cost? We answer that question here.
8. Connection costs
In terms of dollar figures, they are not in the vicinity of the above costs, but the various utility connection fees can give your cashflow a temporary kick in the pants. Find value for money by comparing your options on the Canstar Blue website:
Compare Energy Providers with Canstar Blue
9. Renovating costs
Unless your home is picture-perfect from the moment you take possession, you may also be up for some renovating costs. How much? The sky (and your spending capacity) is the limit. However you should definitely be mindful of the pros and cons of buying a home with renovation in mind.
Compare Home Loans with Canstar
Once you've mastered the above expenses, then congratulations – you are likely to now be the proud owner of a 25- or 30-year mortgage, and hopefully a lovely home.
Learn more about Home Loans