A redraw facility or offset account can be a great way to reduce the interest paid on your mortgage but it can pay to read the fineprint
. Here are the top things you need to understand about the two.
"The lender may refuse any request for a withdrawal at any time. The lender may also cancel your redraw option at any time, but will tell you if it has done so."
You'll find this little clause in a Westpac redraw authority application contract. Some borrowers may have only recently found out that such conditions exist thanks to ME Bank recently making headlines for using some of the money in customer's redraw facilities to pay their loans.
What ME Bank did wasn't illegal and it highlights the importance of looking at the fine print.
With this in mind here are six things you need to know about redraw and mortgage offset.
1. They essentially do the same thing
Both reduce the interest that you pay on your home loan but an offset account can be a little more versatile.
An offset account is a transaction account that's linked to your home loan. The money you have in this account "offsets" the amount you owe on your mortgage, and you'll only be charged interest on the difference. You won't be paid any interest on the money in your offset account (as less interest is charged on your loan account) which means generally there will be no tax payable. If you had your money in a traditional savings account you would have to pay tax on any interest earned.
Some people try to cut their interest costs further by having their salary paid into their offset account. The idea here is that you use your credit card for living expenses, taking advantage of the interest-free period. During this time your salary is helping cut your home loan interest bill. A word of warning – this strategy only works if you don't spend more than you earn and that you repay your credit card before the interest-free period ends.
A redraw facility on the other hand sits inside your home loan, so it's not a separate account.
TIP: If you're an owner-occupier who intends to move out of the family home one day and turn it into an investment property, you'd probably be better off with an offset account than a redraw facility. That's because it could have a significant impact on your tax bill. It's best to talk to a tax expert here if this is something that you're considering.
2. You used to pay a higher rate for offset but not so much now
Offset facilities were once only reserved for premium home loans that came with premium interest rates. That's not so much the case now as there are low-rate home loans that offer both redraw and offset (not that you would need both).
Having said that though Canstar found there is a 0.59% difference in interest rate between the average variable rate on home loans with no offset account and the average variable rate on home loans with a 100% offset account. On a $400,000 home loan over 30 years that rate difference could add an extra $28,446 to your interest bill.
TIP: Everybody likes a discount which is why homeowners often opt for a home loan package. If you're considering a package loan be sure to factor in the annual package fee and interest rate when making your decision. If you're not using all the bells and whistles of a package loan you may actually be better off with a low-rate home loan that just has the features you do need.
3. There's little point having an offset facility if you don't have money in it
A mortgage offset account can only save you money if you have money in it. And if you happen to be paying more for a home loan just because it has an offset facility then you want to make sure you've got the right amount of cash in the account to "offset" that higher rate. How much you actually need in the account comes down to a number of factors including loan size, interest difference and annual fees.
To give you an idea Canstar crunched the numbers on a hypothetical example using average interest rate and average annual fees for different loan types. Let's say you want to borrow $400,000 and you have the option to pick from one of three loans:
Loan A has no offset and has an interest rate of 3.24% with a $12 annual fee.
Loan B has offset and charges an interest rate of 3.83% plus a $99 annual fee.
Loan C is a package home loan that has offset and charges 3.23% plus a $363 annual fee.
Canstar's analysis found you'd need at least $25,561 sitting in Loan B's offset account and $5,786 sitting in Loan C's offset for you to be better off than taking out Loan A – the loan with no offset.
TIP: Work out what your long-term saving goals are and whether or not you will have money sitting in your offset account.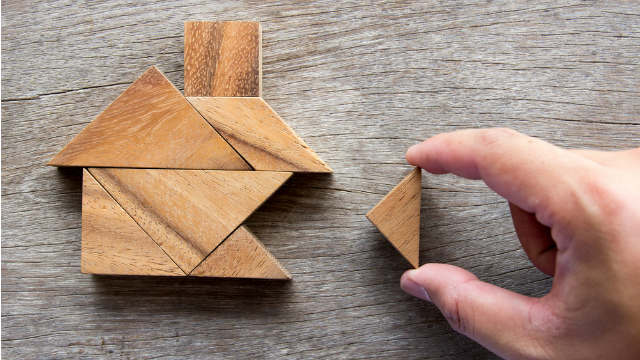 4. Minimum and maximum amounts can apply on redraws
There's no shortage of home loans that come with redraw. According to Canstar 99.2% of variable home loans on its database come with the feature whilst 57.2% of fixed rate home loans offer the facility.
It's important to remember though that redraw isn't an account as such, but rather a facility attached to your home loan so you may not have the flexibility to access your money in the same way as a regular bank account.
Of those home loans that offer redraw, Canstar found that 38.2% stipulated minimum redraw limits (with the average being $535) whilst only 11.7% stipulated a maximum limit (with the average maximum limit being $33,028). The good news is only 3% charge redraw fees.
TIP: These conditions may sound trivial but you can become stuck for example if you intend to draw on your savings in your redraw account to fund a renovation. Renovations often require several payments for jobs to get done so it's better to know the conditions in case limits do apply.
5. Redraw and offset with non-banks can be a little different
How can a non-authorised deposit-taking institution, such as a mortgage lender, provide an offset account with all the transactional facilities like a bank account without being an approved ADI [Authorised Deposit-taking Institution]?
The answer to this question may be simple but the implication can be great for some borrowers.
Let me explain: non-ADIs can offer both offset and redraw. Let's look at redraw first. As long as the overall balance (the difference between the home loan and the offset account) is not in credit then technically there are no savings, so there is no need for them to be an ADI.
In the unlikely event of the lender going broke, its portfolio of loans would be purchased and managed by another institution. It's more than likely that the net loan would be taken over, meaning the amount that you owe and the redraw account would be combined, leaving you with equity rather than cash. This wouldn't be ideal if you were saving this money for a holiday or your kid's education.
As for offset accounts, non-banks often work with an approved ADI to offer the offset facility. Money in this offset account would be government guaranteed. If the offset account is not provided by an ADI then chances are it's essentially a redraw facility labelled as an offset account.
TIP: As always the devil is in the detail. Be sure to ask your lender about what set up they have. Is it a true offset account and whose name is the money actually held in?
6. If your circumstances change your bank can shut down your redraw
Most mortgage contracts give lenders the right to cancel features such as redraw. Generally they would do this only if you were in arrears or your circumstances drastically changed. Whilst it's uncommon it has been done and ME Bank was by no means the first.
It's important to note though that conditions around redraw differ between lenders and you should take the time to find out where you stand.
Commonwealth Bank home loan customers for example would find this in their contract:
We can suspend or cancel your right to redraw, reduce the amount available for redraw below
the amount calculated in accordance with clause HL9.4 or change the way we calculate your
redraw at any time if we reasonably believe there is a valid and sufficient reason, which is either
in your or our interest to do so, for example, if:
(a) you are in default under the Contract (see clause 9);
(b) any guarantor of your obligations terminates any further obligations under their
(c) we reasonably believe that you won't be able to keep to the Contract unless we suspend
or cancel your right to redraw;
(d) we reasonably believe any Security we hold is not sufficient to support your obligations
(e) you (or either of you) die.
If you're uneasy about these clauses then the answer may be as simple as swapping your redraw facility for a mortgage offset.
TIP: Redraw often only requires one signature on the account. In a relationship breakdown it may pay to contact your lender to cancel the redraw facility or request that both of you have to sign when redrawing any available money.
If you're currently considering a home loan, the comparison table below displays some of the variable rate home loans on our database with links to lenders' websites that are available for first home buyers. This table is sorted by Star Rating (highest to lowest), followed by comparison rate (lowest-highest). Products shown are principal and interest home loans available for a loan amount of $350K in NSW with an LVR of 80% of the property value and that offer an offset account. Before committing to a particular home loan product, check upfront with your lender and read the applicable loan documentation to confirm whether the terms of the loan meet your needs and repayment capacity. Use Canstar's home loan selector to view a wider range of home loan products.
*Comparison rate based on loan amount of $150,000 and a term of 25 years. Read the Comparison Rate Warning
Main image source: Dragon Images (Shutterstock)
---
Canstar's Editor-at-Large, Effie Zahos, has more than two decades of experience helping Aussies make the most of their money. Prior to joining Canstar, Effie was the editor of Money Magazine, having helped establish it in 1999. She is an author and one of Australia's leading personal finance commentators, appearing regularly on TV and radio.
---
Thanks for visiting Canstar, Australia's biggest financial comparison site*