Property prices in regional locations have been rising over the past 12 months. We ask three experts whether they think it's too late to buy.
Since COVID hit, more Aussies are 'escaping' the big cities and moving to more affordable regional areas within commutable distance. AMP's head of investment strategy & chief economist, Dr Shane Oliver, thinks this trend is likely to have a big impact on the property market in Australia.
"The pandemic has seen a profound shift in how office workers do work. In particular, the work from home phenomenon is likely to remain, albeit not five days a week for all," Dr Oliver said. "This means less need to live close to work and a greater focus on lifestyle, which means greater demand for houses relative to units and in outer suburbs, smaller cities and regional areas."
We are already seeing the impact on regional locations. The latest CoreLogic Regional Market Update found that regional housing values rose at more than four times the pace than capital city markets over the 12 months to January, 2021.
"CoreLogic's combined regionals index was up 7.9% over the 12-month period compared with a 1.7% lift in combined capital city home values," said CoreLogic's executive director of research, Tim Lawless. "As more Australian's look for properties outside of the capital cities, an imbalance between demand and supply is placing upwards pressure on housing prices. This is most apparent in markets like Richmond-Tweed, which includes high profile towns such as Byron Bay and Tweed Heads."
HIA's recent Affordability Index also found that regional areas experienced a sharp deterioration in affordability in the December 2020 quarter. According to HIA's Economist, Angela Lillicrap, the decline was larger than the capital cities.
"Preliminary migration data shows more Australians left the capital cities in each of the first three quarters of 2020 than at any other time since records began in 2001. This involved an acceleration of retirement plans and fewer people moving to urban centres for work or education," explained Ms Lillicrap.
So, what does this mean for anyone thinking about buying property in a regional area – is it too late? We posed that question to three experts and here's what they had to say.
Margaret Lomas
I have now been in the property investment space for more than 25 years and I have seen many and varied markets. This is the first time that I have seen a property market which is growing in most populated areas at the same time that we have a rental market which is booming. And our large regional areas are not only joining the pack, in some cases they are leading it.
Generally, property demand lies reasonably heavily in one court – either it is a demand from buyers, or a demand from renters. Rental demand generally increases as growing values price people out of the market, and when interest rates fall and supply of property grows, rental demand falls too, as the opportunity to get into the market opens up.
Today, and contrary to almost every prediction in 2020, we see prices in many areas growing at the same time that rents are skyrocketing, with supply seriously affected. This is especially so in the regions, where properties are seeing up to 50 people at every open home and more than 30 applications for every available rental. While the pandemic may have contributed to this demand, with buyers fancying themselves living in a holiday area and commuting just a few times a week back to the cities, it certainly wasn't the cause of it. We have seen a significant population shift to many of our large regional areas for around a decade now, and the pinch on supply has come at the same time that the pandemic has.
Will it last? While the reason for this explosion of demand is different this time around, I expect the outcome to be similar to every other boom I have seen in my life – and that is, a correction at some point in the foreseeable future. As the nation returns to normal and the notion of being a permanent work from home employee wanes, as international borders open up and we travel again, reducing demand for domestic holiday properties, the added demand brought about by this pandemic will dissipate, and the return to organic growth will occur.
Remember though, this organic growth is strong and sustainable, making an investment into a large regional area, with strong permanent population growth, and close to a capital city, a very worthwhile one indeed.

Margaret Lomas is a qualified financial and investment property adviser, and the founder and director of Destiny Financial Solutions. She is also the author of nine books.

Simon Pressley
There are only eight capital cities yet there are more than 200 regional towns and cities in Australia (some big, some small).
Whether a location is a region or a capital city has no bearing at all on local property market fundamentals. Every location has its own unique economic profile, varying volumes of housing supply, vastly different factors generating local jobs and completely different lifestyle options. There is also a huge disparity in the cost of housing.
Investing is not a popularity contest. When done properly, it is a decision that is made with a future financial outcome being the primary objective. The basis for all good decisions is to begin with an open mind, gather the best quality information and then make an objective assessment without bias.
Over the past five years, two capital cities produced median house price declines, three others produced an underwhelming 15% growth (Sydney, Brisbane and Adelaide) and two of the lowest profile capitals were the best performers (Hobart and Canberra). But the most valuable takeaway is that a big bunch of regional locations were Australia's best performers over the past five years. They include Warragul, Seymour, Launceston, Ballina, Orange, Griffith, Ballarat, Kempsey and many more…
Over the past 20 years, the average annual increase in the median house price of regional locations such as Wangaratta was greater than Sydney's 20-year average annual apartment growth rate. Many investors wouldn't think twice about buying a Sydney apartment but the same can't be said for buying property in Wangaratta.
COVID-19 has created increased interest in regional locations, but the reality is that in every single year for at least the past 20 years, more Australians have relocated away from our eight capital cities than moving to them. Over the past five years, a whopping 134,000 (net) people relocated from capitals to regions. The human response to COVID-19 is likely to accelerate this trend.
The volume of jobs advertised this month compared to a year ago is 2% in the combined capital cities whereas it is 66% higher in the combined regional locations. The answer to the debate is as clear as a blue sky.

Terry Ryder
Most buyers miss the best time to buy in a growth market. Many Australians are herd animals and when they hear there's a boom happening, they join the stampede.
Right now, the pack is rushing from big-city Australia to regional Australia. There's been a steady migration for several years but recently the herd got bigger and started sprinting.
The best time to buy in many regions was two to three years ago. Geelong, Ballarat, the Sunshine Coast, Newcastle, the Central Coast – these places and many others – have been delivering significant price growth for several years.
There are suburbs and towns across regional Australia where the median house price is now 15% or 20% higher than it was a year ago.
The median house price for Sunshine Beach on the Sunshine Coast, for example, has risen from $1.23 million to more than $2 million in the space of 12 months. A $600,000 purchase a year ago on the Sunshine Coast is now worth between $700,000 and $750,000, based on the growth in median house prices for locations such as Birtinya, Mt Coolum and Coolum Beach.
An investment of $550,000 to $650,000 12 months ago in the Central Coast market north of Sydney would now be worth $90,000 to $100,000 more, based on the growth in median prices in locations such as Long Jetty, Berkeley Vale and Umina Beach.
So, is it too late? I believe not. This trend is substantial and it has longevity. There is still growth to come.
Many markets are only just getting started. Price escalation is likely to continue well into next year. The most conservative of the forecasters – the bank economists – are predicting big growth in house prices this year and next year.
While many markets are frenetic, with properties selling quickly and often for more than the asking price, others are less frenzied.
Now more than ever, real estate consumers need access to expert advice and good research. Don't be one of those people who pile in blindly, driven by the FOMO syndrome. The best advice is: build your team before you build your portfolio.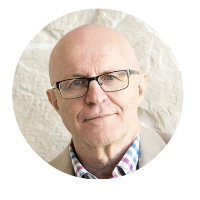 Terry Ryder is the founder of Hotspotting, which aims to help investors find the best places to buy. He has been a specialist researcher/writer on residential property for over 35 years and has published four books.
Cover image source: Shuang Li /Shutterstock.com
---
Thanks for visiting Canstar, Australia's biggest financial comparison site*