Canstar asked four experts what changes we may see to homes and property as a result of the pandemic.
There's no doubt coronavirus has had a huge impact in many facets of our lives. From our health to our finances and even the way we work and our social activities, life has certainly been different. It will be interesting to see what life will look like post-COVID-19.
Canstar asked four experts to each nominate two property trends they think we are likely to see as a result of coronavirus. Interestingly, many of the potential trends identified by the experts are strongly linked to working from home which is likely to become more common after lockdown restrictions have eased. Here is what they had to say.
Bryce Holdaway
Redefined outer suburbs
Now we've realised we don't have to commute daily to city offices, previously fringe CBD commutable beach locations will be reassessed as more owner-occupier "friendly" with more people chasing the "weekend lifestyle" during the week. Think Geelong and The Surf Coast in Victoria, Central Coast and Wollongong in NSW, Southern Gold Coast and Northern Sunshine Coast in Queensland, Mandurah in Western Australia, and Christies Beach and Port Noarlunga in South Australia.
The rise of co-working spaces
More co-working spaces will be created to cater for remote workers who want to work close to home in their community but prefer the human connection that working from home can't provide. The result will be increased demand in decentralised locations for commercial property that's big enough for not just the co-working space itself, but complementary services as well, such as adjoining yoga studios, juice and salad bars and/or child care, creating work-life community hubs.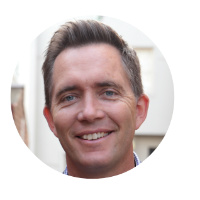 Bryce Holdaway is co-host of The Property Couch podcast, co-author of The Armchair Guide to Property Investing and co-host of Location Location Location Australia on Foxtel's The Lifestyle Channel.
Margaret Lomas
People looking to buy where the internet is best
With the move toward working from home, which has been fast-tracked with the advent of COVID-19, homebuyers are increasingly putting their technology needs at the top of their list of must-have requirements for their new home. Many now seek out homes which have the latest in connectivity – with access to high speed internet a must. NBN with fibre to the premises is a great advantage, as this offers much faster and more reliable internet connection than fibre to the node. Where NBN is not accessible, access to suitable mobile broadband, potentially via the 5G network, will become more and more important.
More functional workspaces at home
As we embrace working from home and as employers become increasingly more flexible in allowing their workers to commute less and work from their own home-office space, we will be seeing a demand for better resourced home offices. Gone will be the little study nook, where a simple desk was provided for homework and after work deadlines. Instead we will see fully functional workspaces with hardwired ethernet connections, storage for office supplies, and dedicated space for printers, multi-screen computers and potentially even more than one workstation. They will be air conditioned and most likely professionally designed, with soundproof walls to enable online meetings to take place without family interruptions. It's highly likely we will see former large kitchen spaces, which are no longer needed by the modern family who dines out or orders in, reduced in size to accommodate these dedicated workspaces big enough for more than one member of the family to occupy.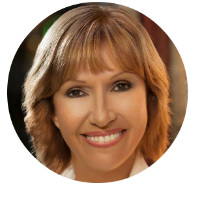 Margaret Lomas is a qualified financial and investment property adviser, and the founder and director of Destiny Financial Solutions. She is also the author of nine books.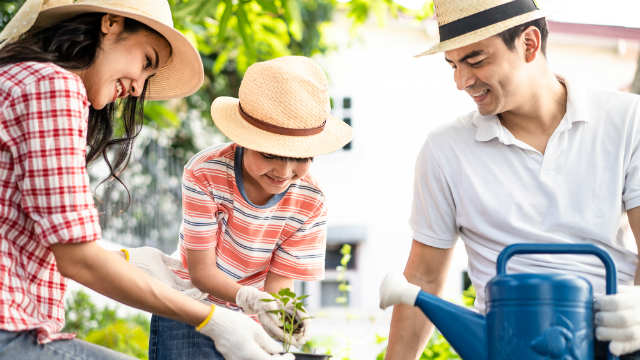 Mark McCrindle
Move away from low maintenance units to houses
After a decade of digital disruption and an increasing pace of change, Australians had been seeking simplicity. Our national research shows that 1 in 3 have spent more time reading, baking and in creative pursuits as a result of social isolation. We have also learnt new skills or engaged in online learning (1 in 4) and dusted off some old-school activities. From jigsaw puzzles to family board games nights, Australians have spent more time interacting with those at home. The results are positive: 1 in 5 say that all this has led to stronger connections within their household. Home hobbies are being passed on to the next generation, backyard sports have had a resurgence, and vegetable gardens, and gardening generally have become mainstream once more.
All of this highlights the simpler life we have experienced, and much of which will remain for a while to come: less driving around, more home activities, resurgent handicrafts, a return to home cooking, and more time together at home and loving it.
As a result we will see a move away from high density living. Our research shows the rush to low maintenance unit living is likely to dwindle as we realise that a house with a back garden may work better for the nesting that will come in the future. Working from home in a small unit can also prove claustrophobic which is another reason we may see this shift to houses over units.
Changes in layouts
Working from home has now become the experience of most workers who were once office bound and it is here to stay. Our research showed that 9 in 10 workers (88%) say that more working from home will become the new normal. Not all workers, every day, but most workers in this knowledge economy will have more of an opportunity to work a day or two every week or so from home.
This will mean people will buy smarter in the future to have homes that can better accommodate working from home. People will opt for three bedrooms over two bedrooms – we won't not necessarily see a move back to McMansions but they will want more spaces. We also may see a move away from open living layouts as it is proving not to be ideal with multiple people at home and people will want more separate areas.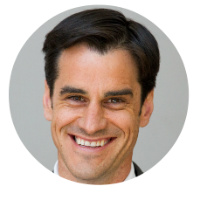 Mark McCrindle is principal of McCrindle. He is a social researcher and demographer and regularly appears across television networks and other media.
Terry Ryder
A move away from the big cities
We can expect an increase in people moving from the big cities and buying in affordable lifestyle areas within an hour or two of the city. This movement has been enhanced by technology which allows people to work remotely – and will be exacerbated by the shutdown, which has forced people to work from home. Some people will seek to make this a permanent arrangement and some businesses may like it because it will reduce their office space and costs. Expect uplift in markets such as the Central Coast and the Southern Highlands in NSW; Ballarat, Bendigo, the Latrobe Valley and elsewhere in Victoria; and the Sunshine Coast in Queensland.
More home renovations
Another existing trend enhanced by the shutdown phase is an uplift in home renovations. People have been indulging in alterations and additions, rather than relocating, because of the high costs of selling and buying elsewhere. The shutdown has forced people to spend more time at home and those who regard themselves as handy have been using the situation to carry out renovations. It's likely to be a long-lasting trend.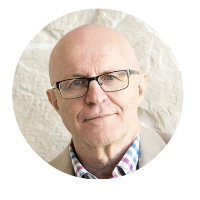 Terry Ryder is the founder of Hotspotting, which aims to help investors find the best places to buy. He has been a specialist researcher/writer on residential property for over 35 years and has published four books.
Main image source: Sergey Nivens (Shutterstock)