With social distancing rules restricting traditional property auctions, more and more transactions are being carried out via what's called a private treaty.
To give you an idea of the extent to which sellers' preferences are shifting, of the 821 auctions scheduled to take place in Melbourne on Saturday 18 April 2020, nearly three quarters were switched to a private treaty sale, according to figures from Domain. In Sydney, just under half of the auctions due to be held on the same day were converted to a private treaty sale.
If you've never bought or sold a home before, you may want to know how the private treaty process works, how it differs from the main alternative (an auction), how it works financially for a buyer, how much it might cost you as a seller, and ultimately whether buying or selling by private treaty is the right option for you.
What is a private treaty sale?
A private treaty sale is when a property is advertised as being on the market and prospective buyers make their offers directly to either the seller or their agent.
Speaking to Canstar, LJ Hooker head of network development Stephen Mutton explained that a private treaty sale is a transaction in which "a property is listed with a price or price range, and no set deadline on the expiry of the sale" and where the sale of the property is "generally negotiated in a private manner between the buyer and the seller".
A real estate agent may potentially help to facilitate a sale or purchase in several ways, such as:
Giving the seller an idea of current market conditions

Advising the seller on when to sell their property, and at what price

Facilitating any marketing/advertising of the property, such as 'dressing' the property for sale

Letting the seller know when an offer has been made and then letting the prospective buyer know if the offer has been accepted
That being said, a private treaty sale can potentially be made without the help of an agent, however this may not be an easy process if you haven't sold a home before or you don't have extensive property and negotiating experience.
Home loans for a private treaty purchase
If you're looking to buy a home via private treaty, it could be helpful to plan ahead to ensure your finances are organised for when it comes time to make an offer to the seller. For example, you may want to work out how much you can afford to borrow and are willing to spend. This could help dictate how much you are prepared to offer to the seller or their agent, or indeed whether you should make an offer.
Depending on the property's asking price (if one is set) you might also want to think about the deposit amount you have saved up or the level of equity you have built up in an existing property you own and therefore what your loan to value ratio would be. This is important as it may impact what loans you can apply for and potentially at what interest rate, and of course whether you will need to pay for lenders' mortgage insurance.
If you would like to make an offer confident that your finance arrangements are a bit further advanced, it could even be helpful to have your finance pre-approved. Failing that, you could potentially make your purchase offer subject to finance, however the seller may be wary of accepting an offer that does not have finance approved.
"We usually try and encourage buyers to get pre-approval, so they can go out with confidence and look within a certain buying range", Mr Mutton says.
"The last thing you want to do as a buyer is get emotionally attached to a property, make an offer subject to finance, and then the finance doesn't come through".
Another important part of planning the financial aspects of a private treaty property transaction is considering the deal you are getting on your loan. At a time when interest rates are at historically low levels, it may be worthwhile shopping around to ensure your loan is competitive in today's market and that you won't be paying too much in fees.
Of course, don't forget to consider the other costs associated with a private treaty purchase, such as solicitor's fees, stamp duty, building inspection costs and, if the transaction is successful, moving costs.
If you're currently considering a home loan, the comparison table below displays some of the variable rate home loans on our database with links to lenders' websites that are available for first home buyers. This table is sorted by Star Rating (highest to lowest), followed by comparison rate (lowest-highest). Products shown are principal and interest home loans available for a loan amount of $350K in NSW with an LVR of 80% of the property value.
Before committing to a particular home loan product, check upfront with your lender and read the applicable loan documentation to confirm whether the terms of the loan meet your needs and repayment capacity. Use Canstar's home loan selector to view a wider range of home loan products.
*Comparison rate based on loan amount of $150,000 and a term of 25 years. Read the Comparison Rate Warning
How many homes are sold by private treaty?
According to CoreLogic data for the 12-month period ending October 2019, the majority of homes sales around Australia were done via private treaty, and the remainder were sold at auction.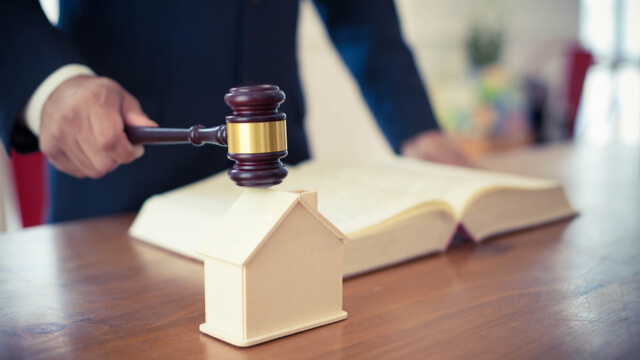 In the Greater Brisbane, Greater Hobart, and Greater Perth areas, less than 10% of homes sold were sold via auction, but in the ACT and the Greater Melbourne and Greater Sydney areas, this figure was about a third of homes sold.
| | | |
| --- | --- | --- |
| Region | % of homes sold by private treaty | % of homes sold by auction |
| ACT | 67% | 33% |
| Greater Adelaide | 86% | 14% |
| Greater Brisbane | 92% | 8% |
| Greater Darwin | 83% | 17% |
| Greater Hobart | 99% | 1% |
| Greater Melbourne | 65% | 35% |
| Greater Perth | 97% | 3% |
| Greater Sydney | 68% | 32% |
How much does it cost to sell by private treaty?
Mr Mutton explained that selling by private treaty with the assistance of a real estate agent will generally involve two main costs: commission and advertising.
"Commission ranges anywhere between 1.5-3.5%" he said, noting that "regional areas may attract a higher commission, whereas in city and inner-city areas there is downwards pressure on fees (due to the higher number of different agents competing with each other) which places them at the lower end of the scale".
The other expense you may encounter is marketing, and Mr Mutton suggested that "the industry standard is that about 1% of your eventual sale price should be invested into marketing".
As a hypothetical example, this means that if your home sold for $500,000, you'd pay between $7,500 and $17,500 in agent commission, and $5,000 in marketing.
Real estate agency comparison service LocalAgentFinder advises that if you were to sell your house via auction, you could expect to pay between $200 and $1,000 for an auctioneer.
What are the advantages and disadvantages of a private treaty?
Mr Mutton explained that one of the main draws of selling via private treaty is that "buyers tend to feel more comfortable with the process because they're not exposed to the public manner of having to bid".
"Also, if you're selling by private treaty, it's easy to then change the strategy of your selling if necessary – you could go on to auction if need be or reduce your price if you're not getting any interest," he said.
However, he warned that the lack of a time frame means that selling by private treaty will usually result in your home being on the market for longer than if it were being sold at auction.
"The property can also be seen to 'linger' on the market if negotiations are taking a long time", he said, adding that if your initial listed price is too high and you're forced to reduce it due to a lack of interest, that can see your property "psychologically depreciate in the market", meaning that prospective buyers may be willing to pay less for it.
The pros and cons of a private treaty sale
A degree of privacy for both parties (note that the final selling price may still be published online in some situations)

Relatively low-pressure situation for the buyer

Flexibility regarding when you sell and for how much
No set deadline for expressions of interest/offers, so it might not be ideal if you need a quick sale

Risk of misjudging the worth of your property (this can potentially be mitigated by stating a minimum sale price)

Once an offer or expression of interest has been made, the negotiation process can potentially take a while with lots of back and forth, and the buyer could back out relatively late in the sale process
When might you want to sell by auction instead of by private treaty?
According to Mr Mutton, selling by auction may be a prudent choice in situations where there's potential uncertainty about the value of the property in question. That said, an auction still generally allows for the seller to set a reserve price below which the property can't be sold.
"The reason you go to auction is that you just might be wrong about the price – the seller and the agent may not have the exact information about what that property's worth because it comes down to emotion," Mr Mutton said.
He noted that when selling by private treaty, levels of initial interest can very quickly let you know if your listed price is too high or too low.
It's worth noting that purchases/sales via auction have no cooling-off period, as opposed to sales via private treaty which generally come with a cooling-off period of two to five business days depending on where in Australia you live.