While the pain of losing his daughter has not faded, neither has Andrew Plint's fight for pool safety. Here's why pool fences are vital and why homeowners need to know the laws.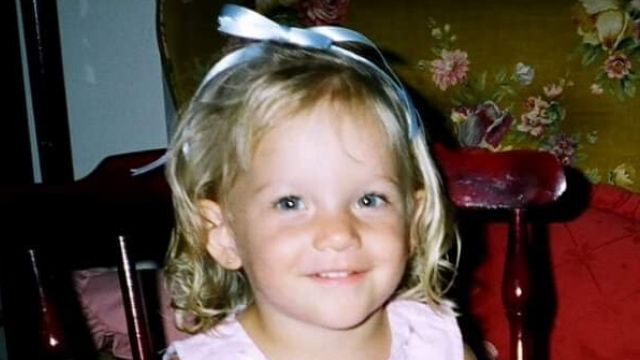 A curious personality and cheeky grin, Hannah Plint was a star in her parents' eyes. With the ability to recite the alphabet, count to 50 and write her name at 15 months of age, nothing was too challenging for the young genius who dreamed of one day becoming a 'baby doctor'.
Known to use chairs to reach high places, the Thomas the Tank Engine fan was often described as adventurous by anyone who met her. Looking back on that spring afternoon in 2007 at their Laidley home, no one expected Hannah's craving for adventure would end in her mother, Katherine, screaming out her name.
Two minutes was all it took.
Two minutes for Hannah to find her way from Katherine, who was changing her baby brother's nappy, to the backyard, where she dragged a plastic chair over to the pool, climbed it and unlocked the fence.
The Plint's neighbours remember hearing Katherine shout the words, "breathe Hannah, breathe," before the young girl was rushed to hospital. She was two months short of her third birthday when her life tragically ended.
"Hannah had drowned in what was a non-compliant pool," Andrew said. "We had only purchased the house 12-months prior with one of our conditions of contract being that all structures on the property were compliant.
"When we didn't hear anything back, we assumed everything was OK, but what we discovered after her death was that the pool, the pool fence and decking never had any council approval."
That was in 2007. In 2010, new pool safety regulations were passed in Queensland in a measure to prevent any more child deaths in pools. Hannah's story was one of many used during the parliamentary hearing.
Andrew said he hasn't stopped thinking about his daughter every minute, of every day.
"I love talking about Hannah," he said. "I love her dearly and have missed her for the past 12 years."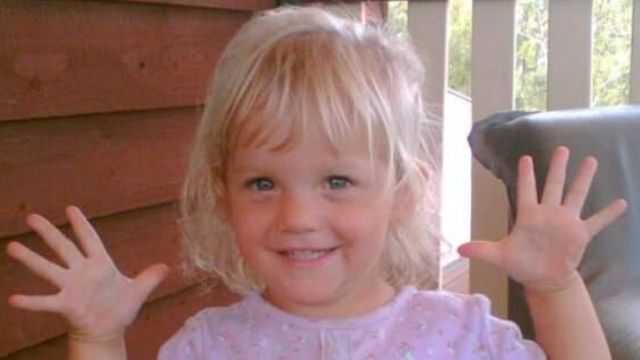 Andrew and Katherine created Hannah's Foundation in memory of their daughter and to raise awareness of child drowning. They advocate for drowning prevention and offer support to families who are currently dealing with or have dealt with a similar tragedy.
"The pain hasn't eased one iota, but I like to believe that we're doing something positive in Hannah's name and making a real difference," Andrew said.
But pool safety doesn't stop at just having a fence. Andrew says adult supervision and having a fully compliant pool both play a massive part in keeping children safe.
"You can never, ever be certain that things won't happen to you because sometimes, bad things do happen to good people," he said.
Royal Life Saving Society statistics show in 2018/19, 19 children aged four or younger died in a swimming pool.
Andrew likens pool safety to having your car serviced – you make sure everything is in good shape and is maintained in order to stay safe. But there's one major difference.
"With a car, you can get insurance. You can't have insurance in relation to drowning," he said.
"There is no cure when it comes to drowning – only prevention."
Do all pools need a fence?
A pool fence surrounds a swimming pool, creating a safety barrier to restrict access to young children and pets. In 1991, the Australian Government introduced pool fencing laws to reduce the risk of preventable drownings, with each state continually making adjustments to help ensure compliance with those laws and keep young children safer. These laws not only cover the fences, but also gates, latching mechanisms and the space around fences (called "climbable zones").
In Australia, generally any pool that has a depth of 300mm or more needs a pool fence, although laws differ between locations. Laws apply to the type of gate and latching mechanism, too. Even some inflatable pools need to be fenced. In New South Wales, for example, inflatable pools more than 300mm in height will require fencing, child resistant barriers and a warning sign. NSW Fair Trading recommends consulting your local council for exact requirements.
Pool laws and regulations
Trade comparison site hipages states that most of Australia follows the Australian Standard regulation (AS1926-2012) which includes, but is not limited to:
Fencing must be at least 1.2m in height
Boundary fences must be at least 1.8m in height
The pool fence must be made with durable material that won't break easily
The gap between the fence and the ground must not be greater than 100mm
The fence must have a Non Climbable Zone (NCZ) of 900mm on the outside of the fence the entire way around. Items such as trees, shrubs, BBQs, pot plants, toys, ladders and chairs should not encroach the NCZ area
If any of these things do not comply, then the homeowner should "seek immediate advice from a licensed builder, pool technician or fencing contractor", according to the Standard.
Even though most states follow similar laws, there can be differences depending on your location. For example, the Northern Territory and Queensland both have their own standards in place. Also, some jurisdictions alter the rules depending on when the pool was built. Due to this, it could be a wise idea for a homeowner to research their state or territory's regulations before construction.
When it comes to selling or leasing a house with a pool, certification must be given to the buyer or tenant as proof the pool is fully compliant. This involves a certified inspector visiting the house and assessing the pool fence for safety.
How much does a pool fence cost?
Though it can seem costly, a pool fence is a long-term investment that will not only keep young children safe but also keep your life free of hefty fines. Prices tend to range from the cheapest option of an aluminium fence of $76.50 a meter to more than $200 a meter (no inclusive of installation). Check out Five pool fence design ideas and what they could cost to see an estimate on what you could be spending.
Can I get in trouble/fined for not having a pool fence?
If laws are broken, fines can be issued. For example, in Queensland, councils can issue on-the-spot fines of $934 for individuals and $2,669 for companies.
There can also be penalties for not having a pool safety certificate (depending on what is required in your state or territory). For example, you can receive a $220 fine in NSW for not registering your pool or spa, which can balloon to a maximum penalty of $2,200 if the matter goes to court. Hipages recommends talking to your builder, local council, or any relevant government office before installing a pool fence or selling your house to avoid any misunderstandings or fines.
Can you DIY a pool fence?
Installing a pool fence yourself is possible, but it is recommended to seek out advice from your local council as well as research your state's specific legal requirements before construction, according to DIY Pool Fencing.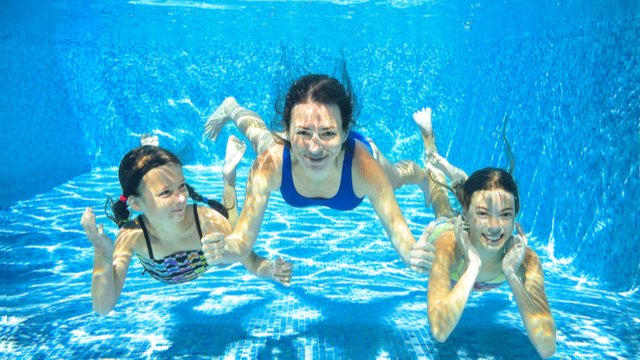 Pool fence laws near me
As stated earlier, both Queensland and the Northern Territory carry their own standards that do differ from other states.
Pool fences in Queensland
In Queensland, the Queensland Building and Construction Commission manages pool fence laws, which can be found here: Queensland pool safety laws.
Qld pool fence laws include:
The fencing must include one gap measuring at least 900mm between any horizontal rails from the outside. The gaps between the vertical rails then must not exceed 100mm
If there is no gap, the horizontal rails must be on the inside and the gaps between the vertical members must not go over 10mm
If your pool fence is less than 1.8m tall, climbable objects must be at least 900mm away from the outside of the barrier
If your fence is 1.8m or taller, the 900mm non-climbable zone can be measured from the inside of the barrier, but must be measured from the top of the inside. To see what this would look like, click here to view QBCC's pool diagram
Your pool must also be registered on the pool safety register. The certificate costs $40.35, however, to obtain one you have to hire a professional certifier which will cost extra. A review of fees charged by inspectors indicated that costs vary, from less than $100 to more than $200, depending on what is required. The size of the pool and complexity of the job will also impact costs. If failing to do so, QBCC can issue penalties such as an on-the-spot fine of $266. If the issue proceeds, the courts can issue a maximum penalty of up to $2669, more if the pool owner is a company.
Pool fences in the Northern Territory
Pool fencing depends on whether your pool was built before or after 2003. If your property is less than 1.8ha and was installed before 1 January, 2003, then you must have either:
A compliance certificate
Or acknowledgment notice issued in your name
If your property is less than 1.8ha and was installed after the 1st of January 2003, you must have:
A pool safety barrier that meets the Modified Australian Standard
A compliance certificate issued in your name
Comply with all the conditions on the compliance certificate
If your property is 1.8ha or larger, the rules and standards for pool safety barriers are not compulsory. You can choose to get a certification or acknowledgement and, though not required, the NT government still recommends a pool barrier.
The aim of pool safety laws is to help keep children safe from drowning. Kidsafe Australia said that as well as safety equipment such as fences, all children should always be closely supervised by an adult when they are around a pool. And, importantly, adults should also ensure that the safety features of a pool are always working effectively. The organisation makes note of the dangers of propping gates open, which may provide easy access for pool users, but can endanger lives.
Header Image Source: Thanatuy (Shutterstock)