If you're planning on building a swimming pool and need some help narrowing down your options, or you've reached the point where inspiration has dried up, we have rounded up some design features and styles to help get the creative juices splashing around again.
With the variety of styles and options on offer, plus the investment that's typically required to install one, it can be tricky to get the plan and design for your pool right. Luckily, Canstar also caught up with an expert for some pool-building tips and tricks so you don't feel like you've been thrown in the deep-end.
Let's dive straight into our roundup of design ideas.
1. A lap pool
A lap pool is generally a rectangular pool that is long enough for swimming laps. This pool style is ideal for those who are interested in having a swimming pool for exercise, as well as leisure. It could be a particularly practical for homeowners with a long, narrow outdoor space.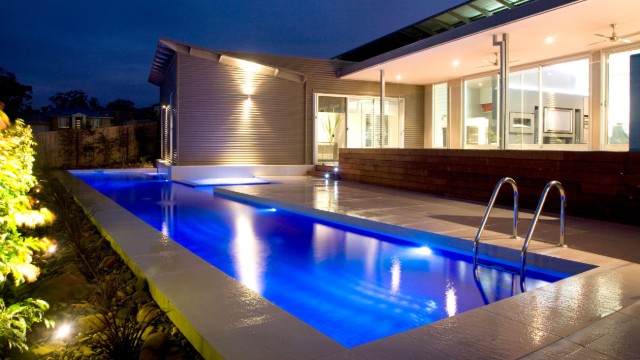 2. A plunge pool
A plunge pool is usually a small pool varying in depth that is designed for dipping in and cooling off rather than swimming laps. A plunge pool is generally bigger than a spa but smaller than a standard swimming pool, and they could be an option for backyards that are limited on space.
3. Create an illusion with an infinity pool
An infinity pool is one that has a submerged (and therefore invisible) edge that creates the illusion that the pool stretches into the surrounding landscape. Water flowing over the edge adds to the 'infinity' aspect, but it does mean that a small catchment is needed below, which may take up more space than a regular pool of the same dimensions would.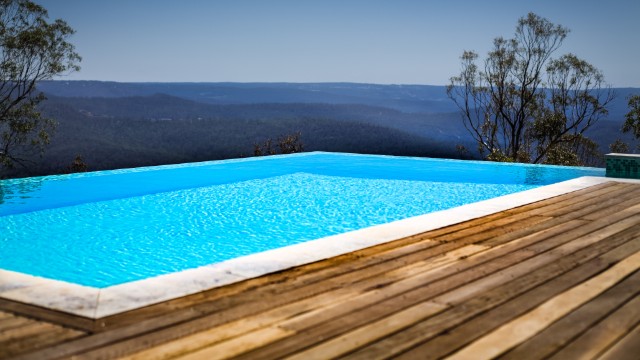 4. A geometric pool
A geometric pool is a style that makes the most of clean lines and classic shapes. Some of the inspiration for this style may have been taken from the ancient Roman- and Greek-style swimming and bathing pools, which are famous for their sleek style and symmetry.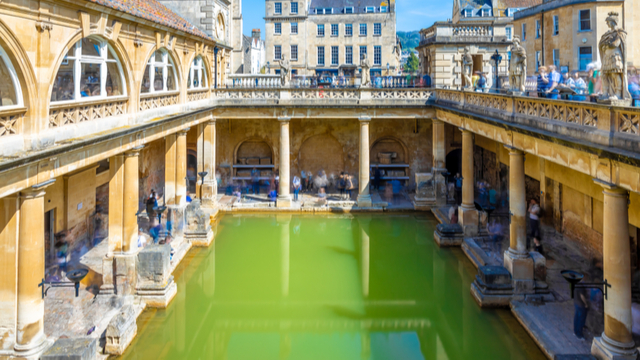 5. A lagoon-inspired 'kidney'-shaped pool
A swimming pool design favourite since the first one was built in California in the 1940s, a kidney-shaped swimming pool can be an inviting addition to a space as they are generally designed to resemble a natural body of water. If executed well, this style of pool may feel like your own private oasis.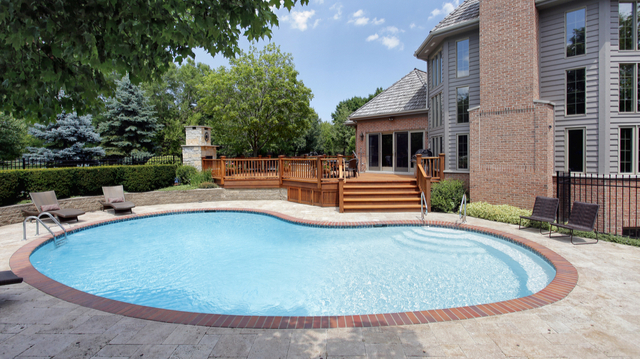 6. A circular pool
A circular pool – à la Jay Gatsby's in the Great Gatsby film – is a more contemporary twist on a traditional rectangular swimming pool. This style could also be suitable for areas where space is limited.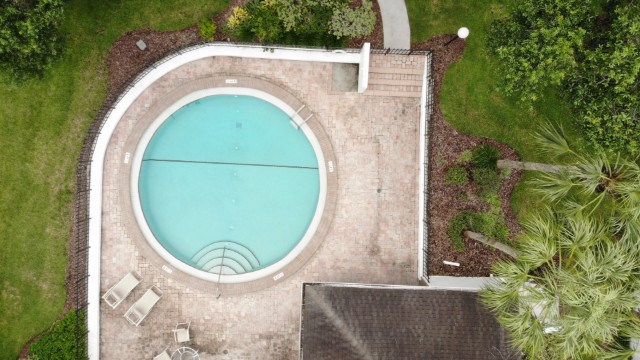 7. A clear-walled pool
If being able to take a regular dip in a giant fish tank has long been a dream of yours, a clear-sided swimming pool may be for you. According to Australian pool panel fabricator and installer Pool Windows, an acrylic window or 'wall' can be installed in a freestanding pool, which allows for natural light and interactive viewing.
8. A dazzling deck
Regardless of the shape or style of your pool, a well-designed deck can be used to complement a swimming pool and help to incorporate it into your lifestyle. Timber decking not only provides a perfect spot for lounging in the sun, it can also serve a practical design function, such as by connecting your pool area to an outdoor living space.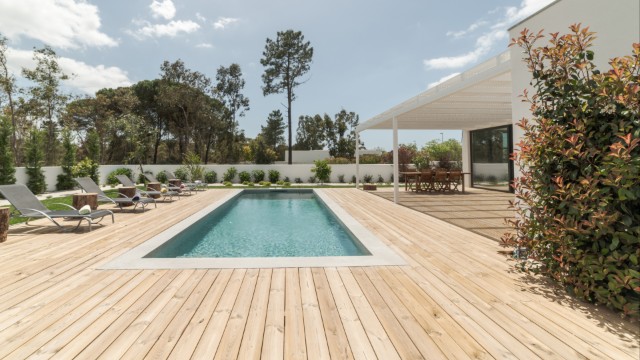 9. Paving or tiles
Similarly to a deck, the use of tiling and paving may really elevate the design of your swimming pool. The aesthetic of your swimming pool and its surrounds can be influenced by your choice of paving or tiles – for example, you may wish to incorporate a Morrocan theme with some colourful patterned tiles, or embrace a more natural vibe with some well-placed stone pavers.
Check out this awesome pool in glass mosaics in the luxury apartments just completed by Giorgi Builders in Kings Park, Perth, Australia, which overlooks the beautiful city and Swan River! Thanks to Ceramic Tile Supplies for the beautiful picture. pic.twitter.com/dbBtXIT8q1

— TREND Group (@TrendGroup) February 13, 2018
10. A natural pool
According to Natural Swimming Pools Australia, the natural pool trend involves pool designs that imitate natural bodies of water such as rock pools or ponds. If you really want to commit, you may wish to install a 'swimming pond' that is filtered organically by plants and organisms rather than with chemicals.
If you're not prepared to take the plunge fully by going for a natural pool, some well-placed rocks and plants around your pool may give the space a more natural feel.
11. A spa or hot tub
If unwinding after a swim accompanied by the spray of water jets sounds like your idea of heaven, an attached spa or freestanding hot tub may be for you! The addition of a spa or hot tub may increase the wow-factor of your swimming pool and add to the overall aesthetic. According to Endless Pools and Spas in Victoria, a spa can cost anywhere between $4,000 and $25,000 depending on the design, features and quality.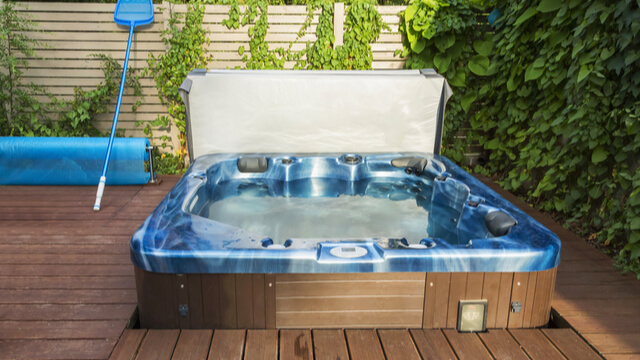 12. A water feature
Is it a swimming pool or is it your very own landscape art installation? A water feature or fountain may add to the luxurious feel of your swimming pool and transform your pool into the focal point of your back yard. Compass Pools suggests that the price of a water feature may vary between $2,000 and upwards of $8,000, depending on the size, style and function of your feature.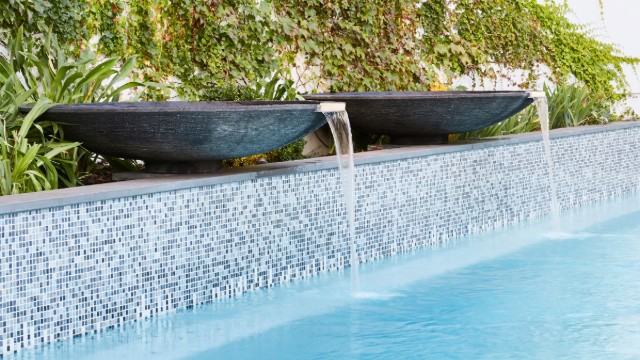 13. A waterslide or diving board
Kid-friendly features such as a waterslide or diving board may be ideal if you have little people around and like the idea of your very own mini waterpark. The cost of installing these accessories may vary, for example, Australian swimming pool accessory company Aqua Action says its slides range in price anywhere from just under $3,000 to nearly $60,000. Keep in mind too the various safety regulations that pool owners in your area must follow.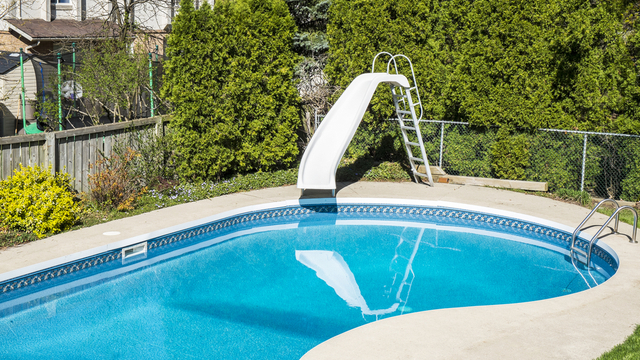 How should I design my pool?
There are lots of options when it comes to installing a pool. Will it be in or above ground? What materials will it be made from? Where will you build it? We spoke to Odell Harris, operations manager for Brisbane-based pool manufacturers Infinity Pool Builders, who shared some tips that might help you make up your mind.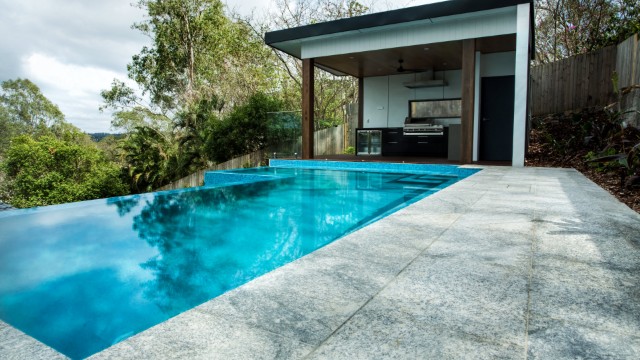 Consider your pool's surrounds
An important part of designing your pool is to keep in mind the area surrounding it as well, according to Mr Harris.
"Without landscaping, a pool is just a hole in the ground," he said. "When a client approaches us about a swimming pool, we like to assess the location and then build a design from there."
He also recommends thinking about how the design of your pool will improve the space and "complement your back yard."
Have a plan for your pool before building begins
It may be beneficial to have a firm idea of the purpose and style of your pool before you dive into the project head-first. This can be particularly important in helping homeowners stick to a budget, Mr Harris suggests.
If you need some prompts for planning the style and position of your pool, Mr Harris told Canstar some of the questions he asks clients at the outset of the project:
Do you want to be able to see the pool from your house?

Is there a room in your house, such as the kitchen, that you would like to be near the pool?

Will you have room for entertaining around your pool? If so, would you like an entertaining area to the side or a deck surrounding the pool?

Who will be using your pool? For example, a young couple compared to a family of five might require different things from their pool. It may also be worth considering how your family might grow in the future, and how the use of your pool may change.
Mr Harris says that it is also important to consider how well the pool is made, what materials will be used and how long it will last. "A swimming pool is a long-term investment and you often get what you pay for. You want to be happy with it and satisfied in the long-term."
Mr Harris says that one of the biggest problems that his clients face is staying on top of their budget, or setting a realistic one in the first place. He suggests that when planning your pool, it is important to understand the costs involved so that you can set a practical and realistic budget that includes any extras you might like.
"Often clients will get quoted $25,000 to $40,000 for a pool, but by the time you add accessories, like spas and decking, you've spent an extra $20,000."
If you are hiring contractors, such as pool builders and landscapers, Mr Harris recommends approaching them with your budget first, so that their designing and planning teams can adjust accordingly.
"If you're not sure who to hire, have a look at the pictures of a range of contractors' previous jobs online or look at their social media accounts to get an idea of the type of work they do.
"A good relationship with your pool builders will help you make sure the job is done properly. It also helps to be on top of the progress, to help ensure that you're satisfied with the final product," Mr Harris says.
Want more reno content? From bathrooms to butler's pantries, follow Canstar on Facebook for our latest articles.
Main image source: Etienne Girardet (Unsplash)