Having your very own pool in the backyard can certainly make you popular with friends and family come summertime.
But as the mercury drops and winter arrives, does the temptation of swimming in your pool evaporate? That's where a homeowner might warm to the idea of solar heating. We take a look at how much it costs, how it works, and how it could compare to other pool-heating options.
What is solar pool heating and how does it work?
Solar pool heating is a method of warming the water of a pool by capturing and transferring solar energy to that water. Manufacturer Boss Solar likens the process to leaving a garden hose, full of water, out in the sun. If left exposed to the sun's heat energy for long enough, the hose and the water that comes out it is likely to be quite warm.
The company explains that solar pool heating works by pumping water through a series of tubes contained within solar collectors (also known as solar absorbers). The tubes are typically mounted on a section of the house's roof, allowing energy from the sun to heat the water in the tubes. The warmed water is then pumped back into the pool, increasing the pool's temperature.
In some systems, the owner can set the desired temperature using a digital controller.
Australian pool maintenance company My Perfect Pool advises that there are two main types of solar heating systems available in Australia:
Systems using strip or ribbon collectors:

Tubes are contained in collectors made of rubber or plastic, which are flexible and can potentially be mounted on a wider range of suitable surfaces. These systems are generally idea if you live in a warm sunny climate, but may not be as effective in cooler temperatures.

Systems using panel collectors

: Tubes are contained in collectors made of semi-rigid polypropylene, considered to be less flexible but generally longer lasting, more wind proof, and, if they use copper, aluminium or vacuum-sealed glass, help warm up the water more quickly. These systems tend to be more expensive upfront but may be more effective in cooler weather than strip or ribbon collectors.
How much does solar pool heating cost?
Solar pool heating systems typically costs between $3,000 and $6,000, depending on the size of your pool and the system you choose, according to pool installer Compass Pools. The system itself typically costs between $1,000 and $5,000, the company states, and you can expect to pay anything from $600 to $2,500 for installation.
Solar pool heating costs vary greatly, depending on the size of your pool, ease of installation, what size heating system you need and what type of system you choose.
Hipages suggests you could be looking at a cost of up to $6,350 for the solar panels, plus installation costs.
To circulate water through the solar system, you'll need a pump. The Swimming Pool and Spa Association of Australia (SPASA) advises that you may be able to use your existing pool pump, if it meets capacity, flow-rate and water-pressure requirements. Otherwise, you may need to install a dedicated booster pump. SPASA also recommends using a temperature-sensing control device that will ensure the pump only operates when the solar system is collecting heat, as circulating cold water through the collectors will actually reduce the temperature of your pool. My Perfect Pool states that a booster pump typically costs about $300, while a temperature sensor for the pump could cost about $300.
Installation should only take a day or two, according to My Perfect Pool. However, installation time will vary according to the type of system you choose, the difficulty of installation, the weather and other factors.
Once your solar pool heating is installed, My Perfect Pool said your solar system should cost less than a dollar a day to run, making it much cheaper than electric or gas options. This makes solar an economical choice when compared to a gas or electric heat pump, which, according to hipages, can cost up to $750 per year to run. Hipages estimates that the average solar pool heating system pays for itself within two years.
For an estimate of how much different pool heating options might cost, based on your location and the size of your pool, Sunbather Solar have this calculator.
How much will solar heating warm my pool?
The effectiveness of solar heating depends on a range of factors, including where you live, how much sun the collectors will receive in a day and the size of your pool. However, according to Compass Pools, solar pool heating should warm your pool by between 2 and 10 degrees Celsius, depending on the size of the pool and your location.
Depending on where you live, the current weather and whether or not you use a pool cover, it could take anywhere from one to 11 days to heat the pool to 28 degrees Celsius, according to My Perfect Pool.
SPASA advises there are many factors that may influence the temperature of your solar-heated pool, including:
The solar collector area, and number of tubes or panels – the area should be at least 80% of the size of your pool, but ideally 100%

The solar collector orientation – north is optimum, followed by west-facing or on a flat roof

The solar collector pitch – ideally this should be an angle equal to your geographical latitude plus 10-15% (your installer or supplier should be able to calculate this for you)

Roofing materials – the panels can absorb heat from the roof surface (which conducts heat, transferring it to the water pipes), as well as the sun. Metal roofs are better at conducting heat than slate or tile, and dark-coloured roofs are better than light

The solar collector colour – black is the most efficient, but may not be suitable if you want your collector to match or complement the existing roof colour

Shading – direct shading over the collectors and/or the pool may result in lower water temperature

Wind – pools in windy areas lose heat more rapidly

Pool covers – using a pool cover will help increase the water temperature and prevent heat loss.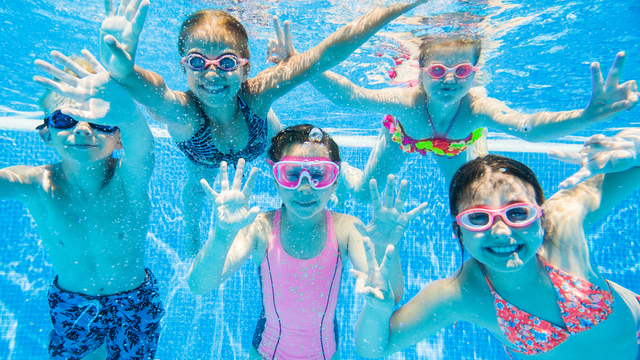 Is solar pool heating better for the environment?
Solar pool heating is more efficient and has less of an environmental impact than using a heat pump or gas heating, according to SPASA and the NSW Government Department of Planning and Environment. However, solar heating won't necessarily allow for year-round swimming like the other, non-solar heating options.
And, if efficiency and sustainability are your priorities, SPASA also recommends keeping on top of pool maintenance – especially cleaning filters regularly as clogged filters can force other equipment to work harder and draw more power.
In a bid to help pool owners identify environmentally friendly pool products, SPASA offers certification, labelling products "Climate Care Certified". Solar heating products, along with pool covers, pumps, lighting and filters, can attain certification if they meet water-efficiency, energy-efficiency and noise-reduction criteria, and if they offer an innovative, environmentally sustainable design.
What are the benefits of solar pool heating?
Some of the benefits of solar pool heating may include:
Swim for longer – heating a pool allows a homeowner to enjoy swimming even in cooler months. Solar heating could extend your swimming season by up to four months, depending on where you live

Lower running costs – Solar pool heating is typically cheaper to run than other types of heating systems

Extended warranty – According to solar heating specialists Superior Solar, a typical solar collector pool heating system will carry a warranty of around 12 years, compared to an average of 1-5 years for heating alternatives

Greener alternative – Solar pool heating could be a more environmentally friendly heating option than other types of pool heating with less reliance on the power grid.
What are the drawbacks of solar pool heating?
SPASA and My Perfect Pool advise that the drawbacks to solar pool heating may include:
Less predictable result – How effective the solar heating system is could depend on many factors, such as the pitch and construction of your roof and the weather, which may be out of your control

Higher upfront costs – Solar heating can be more expensive to buy and install than gas heaters or heat pumps

Restricted swimming season – It doesn't work as well as other heating options in cooler months, meaning comfortable year-round swimming is less likely than if you chose a heat pump or gas heater.
If the thought of swimming comfortably even during the cooler weather makes you want to dive in and install a solar pool heater, it could pay to do your research. Consider gathering quotes from a few different suppliers, examine their customer reviews and portfolio, and ensure you ask lots of questions to ensure you know exactly what you are paying for and how well it could work for your individual circumstances.
Header Image Source: Ludinko (Shutterstock)
---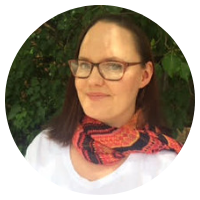 Emily Boyd is a freelance journalist and editor from Melbourne. She has a Masters degree in International and Community Development, and is a self-confessed research nut who loves to take tricky topics and make them more accessible and digestible to empower her readers. She's also a mum of three and an enthusiastic amateur baker.