Moving can be expensive at the best of times. And if you're moving interstate during a pandemic, the moving process can be even more costly – not to mention stressful. Here's a few of the common expenses you may face, along with some ways you may be able to save.
Most Australian states and territories currently have border restrictions in place, with some enforcing mandatory quarantine periods in certain circumstances. If you are planning on moving or travelling interstate and do need to quarantine, you may have to factor in the cost of government-provided accommodation – which could set you back thousands of dollars.
On top of any pandemic-related costs, there's also a number of common moving costs you'll want to account for (like removalists, storage and moving insurance). We unpack these below.
How much does it cost to move interstate?
An interstate move in Australia can cost between $5,100 and $11,550, according to removalist company Wridgways. If this sounds like a high estimate, it's because Wridgways says it takes into account most of the costs you might encounter, including interstate removalists ($3,000 to $5,500), flights and accommodation ($1,200 to $3,500) and keeping your belongings in a storage facility ($200/month to $400/month).
Not all of these costs may be relevant for your situation, though, and the actual cost of an interstate move can vary depending on factors such as where and when you are moving, how many items you are moving and whether you are hiring a professional removalist.
Some common costs include:
Interstate removalists: This will probably be one of your biggest moving expenses. As an alternative to hiring a traditional removalist, you could also consider using a self-packing container, mobile storage or backloading.
Moving boxes: If you're packing up your things yourself, you'll need to get some moving boxes. You might also need tape and packing material such as bubble wrap or foam packing peanuts.
Personal moving costs: For example, petrol costs if you're driving, or the cost of a plane ticket if you're flying interstate. Check whether any restrictions apply – for example, in some circumstances you can only enter a state if you travel by air (rather than driving). You may also need temporary accommodation if you don't have a place ready to move into yet.
Moving insurance: If your possessions are damaged during the move, this may not be covered by your home insurance policy or by the removalist. Therefore, you may want to take out a separate moving or transit insurance policy (more on this below).
Storage: You may also need to store your belongings for a period of time if your new address isn't ready. In some cases, your removalist will also provide storage services, although this may involve an additional fee.
Rubbish removal: If you are cleaning out your home before the move, you might also want to hire a skip bin to help you dispose of items you no longer need.
According to removal company platform Muval, removalists are considered an 'essential service' and are still able to move your goods interstate. However, it's important to look up the rules that apply in the state or territory you are moving to and to speak with the removal company about any restrictions that may apply.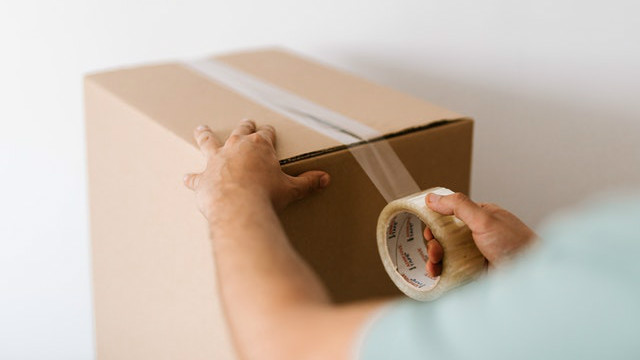 How do you move interstate on a budget?
Moving interstate can get expensive, but there are a few different ways to help cut down costs.
1. Declutter before you move
Getting rid of anything you don't want to take with you can help you save space and money.
"Do a clean-out of your house and dispose of what you don't need or use, before even contacting the removalist," Joe Lopino, executive director of the Australian Furniture Removers Association (AFRA), recommended. "The more furniture and goods you have, the more it's going to cost you."
You could also sell your unwanted items and put the proceeds towards covering some of your moving costs, or organise a donation drop.
2. Shop around for removalists
"Find a removalist in the state you're moving from and see if they have connections or other agents interstate," Mr Lopino suggested.
It can be a good idea to get quotes from a couple of different companies. It's also important to do your research to make sure the company is reputable and that its services suit your needs.
"Make sure the company has a depot and an office. Also, check for good reviews," Mr Lopino said.
3. Pack it yourself
Another way to save is to pack up your things yourself, rather than getting the help of a professional packer. This may also give you a chance to go through your belongings and see if there is anything you can get rid of.
You could also cut down costs by using second-hand boxes or hiring boxes rather than buying brand-new ones. See if your removalist offers any, or look online on websites like Gumtree or Facebook Marketplace.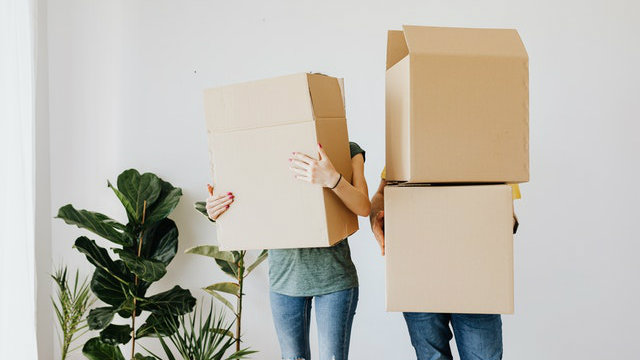 4. Consider alternative moving options
You could also consider if there are any potentially cheaper alternatives to using a traditional removalist to transport your possessions interstate. For example, you could consider using a self-packed shipping container or a mobile storage company. In these cases, you would typically load your belongings yourself and they would then be transported to your new address.
Another option is backloading. This is where you use space on a truck that is already headed to your destination. But be aware that you may need to be a bit more flexible on your pickup and delivery times if you choose this option.
If you are driving to your new home, you could also move some smaller belongings yourself. This could help reduce the number of items to be moved by a removalist.
Do you need moving insurance?
If your goods are damaged during the moving process, your removalist will generally be liable under the Australian Consumer Law if it was due to their negligence. However, if your removalist wasn't at fault, you could be left out of pocket. This is where moving insurance can help provide peace of mind.
Moving insurance is available through some contents insurance policies, authorised removalists and standalone insurance providers. It provides cover for loss or damage to your goods during the moving process. It can typically cover events such as accidental damage, road accidents, flood, fire and theft, although the exact situations you're covered for may vary depending on the insurer and policy you choose.
Contents insurance
Some contents insurance policies include transit cover. However, there may be exclusions or conditions involved. For example, some policies may not cover items when they are being loaded and unloaded from a vehicle. Other policies may only cover you if you use a professional removalist company. It's important to read the fine print and check with your insurer directly to see what you are covered for.
Removalist insurance
Moving insurance can also be sold by qualified removalists.
Mr Lopino said removalists can only discuss and offer insurance if the financial regulator ASIC has authorised them to do so.
"Unless you become an authorised representative, you can't offer insurance to a member of the public," Mr Lopino said.
Removalists who are members of AFRA are authorised to provide transit insurance for all goods and personal effects being moved. They will also have public liability insurance, according to AFRA.
Standalone insurance
Another option is to get moving insurance from a standalone insurer. It's important to check the product disclosure statement (PDS) or other terms and conditions so you have a good understanding of what you are and aren't covered for.
Main image source: Ketut Subiyanto (Pexels).