Buying a Duplex: Is it Right for You? Investing in a duplex could be a good investment but is duplex living the right decision for you?
CANSTAR
has highlighted a few duplex pros and cons to help you.
If you're looking to buy a house but are on a smallish budget, or don't have enough for a house in your desired area, a duplex property might be the answer to your problems. According to VFM buyers' agent Tony Coughran the humble duplex is commonly overlooked in the property search for would-be home buyers and investors.
"Overall duplexes are a solid investment and often a good stepping stone towards buying a house, or the next best thing to buying a house," he said.
Sometimes the pair of homes in the duplex will be owned and sold together if they exist on one land title. Sometimes separate titles exist so a duplex pair can be individually owned and sold.
Is duplex living for you?
If you're considering buying a duplex, there are three main pros and cons with duplex living that you should take into account.
Possible pros for buying a duplex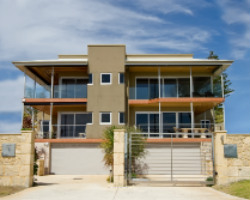 Potentially boosted income – Duplexes are essentially two small houses in one, meaning that if you buy both and you're so inclined, you can rent out the other half of the house to someone of your choice. This means that you'll receive extra money in the form of rent, which among other uses, could be used to help pay off your mortgage.
Price – Duplexes might be more affordable than a lot of houses in the same area.
Future benefits – Down the track, all going well, you might decide to move out and rent both sides of the duplex for an even bigger boost to your income.
Possible cons for buying a duplex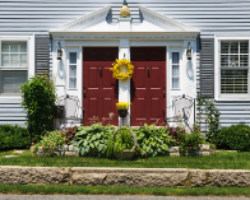 Tenants – If you do decide to rent out the other half of your duplex, it means living right next to your tenants. This means less privacy and potential major headaches in the future if you aren't initially selective and careful about whom you rent to. It might be worth coming up with a set of ground rules to put to prospective tenants; this will help in deciding on an appropriate individual.
Potential lack of tenants – What happens if you do buy a duplex with the intention of renting out the other half, but can't find a tenant? Finding a tenant isn't a sure thing, and if your post-purchase finances depended on your income being supplemented by rent, not being able to find a tenant could be disastrous.
Maintenance – Buying a duplex essentially means taking care of two residences. This means extra maintenance and cleaning work, particularly for tenants. If you're not big on that sort of thing it could pose a problem.
So as you can see there are many aspects you should consider if you're thinking of buying a duplex property. While there aren't any definitively negative things about owning one, there are a handful of things that could become problems if you buy a duplex without considering them. Ultimately it comes down to personal preference and choice.
Learn more about Home Loans