Thinking about applying for a new loan or refinancing during COVID-19? It can help to know what lenders are looking for. Two insiders reveal the red flags that lenders may consider when assessing your application.
If you're accessing money regularly out of an ATM then it may just be a red flag for lenders if you are applying for a home loan at the moment, according to Smartline mortgage broker Michael Saliba. Confused? Well, since the COVID-19 outbreak began, we've seen many retail outlets requesting customers pay by card and not cash. While this method of payment aims to stop the spread of the pandemic, it has let the banks keep a closer eye on your spending habits. If your statements show a healthy number of cash withdrawals then naturally your lender may ask where all this money is going.
To be fair though the scrutiny around our spending habits ramped up after the banking royal commission. The only thing that's really changed is that lenders now have more info on us because we are using less cash. Latest analysis from the Commonwealth Bank found digital wallet users spent $1 billion in a record number of transactions in March. The number of digital wallet transactions also increased at a faster rate (up 8% from February) than the average monthly compound growth rate over the past six months (4.4%). The average spend per transaction was $28 reflecting how extensive digital wallet spending has become in Australia.
Interestingly, banks include credit card transactions in your monthly expenses. "Not only are your monthly transactions on the credit card listed as a living expense along with that in your personal transaction account, but also the repayment on the card is an added monthly expense," Mr Saliba told Canstar.
The impact of COVID-19 goes deeper than lenders just checking your spending habits though. The focus has shifted fairly and squarely to income and employment. So just how hard is it to get a home loan now?
According to CEO of Mortgage Choice, Susan Mitchell, there are certainly a few more hoops to jump through. "Lenders want confirmation that the applicant's employment is unchanged before they advance the loan, even if an unconditional approval has already been given," she said. "We are seeing lenders contact applicants prior to advancing funds to ensure that the applicant's income and employment have not changed. Lenders want certainty that income is ongoing and that repayments can be met. This can reoccur right up until settlement."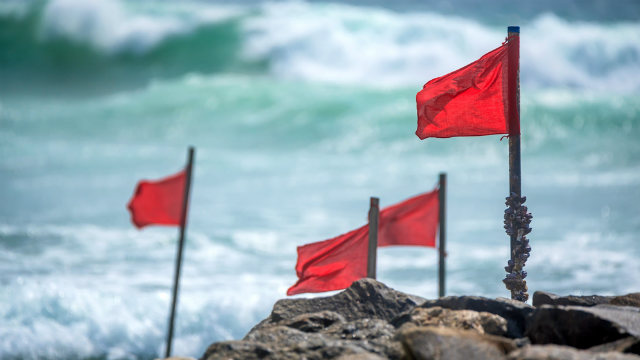 The potential red flags
Here are some red flags from a lender's perspective that Mortgage Choice provided to Canstar. It can pay to be aware of these before applying for a loan.
You have difficulty answering these questions
a) Do you anticipate significant changes in your financial situation in the next three to six months?
b) What are you planning to do over the next six to 12 months? (e.g. no change to current employment)
c) What industry are you employed in?
d) Have you been impacted by changes due to COVID-19?
You're relying on more than just your regular wage to pay the loan
Lenders are now changing the way they look at income for home loan applicants who receive their income across a number of sources. Examples of this include: overtime income, commission and bonus income, rental income from investment property etc.
Before the COVID-19 pandemic some lenders would count 100% of the alternative income as part of your home loan application. This has since changed and now some lenders count only 80%, for example, which can impact how much applicants are able to borrow. This differs lender to lender and may change based on the industry the applicant may be working in.
You're self-employed
Home loan applicants who are self-employed are also facing a lot more questions during the application process. For example, lenders want to know more about the industry the applicant works in; and your 2019 tax return won't be enough, they want to see BAS up until the end of March.
You're borrowing more than 80% of the purchase price
If you work in industries impacted by COVID-19 such as hospitality, entertainment or tourism a number of lenders mortgage insurance (LMI) providers are no longer providing cover to the lender. If you are unable to obtain LMI, it's going to be difficult for you to secure an approval for your home loan.
Also, where waivers existed in the past these have now been reviewed. If you were a medical or legal professional some lenders would waive the LMI requirement or agree to pay the premium themselves if your LVR was more than 90%. Lenders do not appear to be doing this at present.
The good news is that interest rates are at record lows with the cheapest advertised variable rate currently sitting at 2.39%pa (comparison rate 2.40%). If you tick all the boxes above you just may be able to secure or refinance to a home loan at a great rate.
Just be sure to keep a budget or track monthly expenses in the lead up to a loan refinance or new loan for at least three months. "That's usually the length of record banks use in their sums," said Mr Saliba.
The comparison tables below display some of the 1-year fixed rate home loan products on Canstar's database with links to lenders' websites, for refinancing owner-occupiers in NSW making principal and interest repayments on a loan of $350,000 with an 80% LVR. The results are sorted by 'current rate' (lowest to highest). Before committing to a particular home loan product, check upfront with your lender and read the applicable loan documentation to confirm whether the terms of the loan meet your needs and repayment capacity. Use Canstar's home loan selector to view a wider range of home loan products.
Main image source: fizkes (Shutterstock)
---
Canstar's Editor-at-Large, Effie Zahos, has more than two decades of experience helping Aussies make the most of their money. Prior to joining Canstar, Effie was the editor of Money Magazine, having helped establish it in 1999. She is an author and one of Australia's leading personal finance commentators, appearing regularly on TV and radio.
---
Thanks for visiting Canstar, Australia's biggest financial comparison site*