So you like to eat out and buy your coffee because you can? Well, you're certainly not alone.
The latest Suncorp Cost of Food Report shows that the average individual spends close to $300 each week on food, or, put another way, the average income earner eats and drinks 25% of their yearly pay. Of that $300, almost half ($140) is spent on discretionary items such as takeaway, coffee, alcohol and food deliveries.
Now what you choose to do with your money is entirely your business – unless of course you're applying for a home loan. The question of whether lenders should assess your expenses based on your pre- or post-home loan spending was well and truly thrown into the spotlight when the Australian Securities and Investments Commission (ASIC) lost a landmark lending case against Westpac, with the judge, Justice Nye Perram, saying "borrowers can forgo Wagyu beef and the finest Shiraz for more modest fare to meet loan repayments".
He found that Westpac had not breached responsible lending laws by using a benchmark expenses estimate, instead of declared living costs, when assessing home loans. The benchmark Justice Perram was referring to is the Household Expenditure Measurement (HEM) which has often been criticised as underestimating non-essential items.
While the financial regulator has appealed the decision, it has no doubt caused some confusion about lending obligations. Treasurer Josh Frydenberg is now also pushing back on how ASIC enforces responsible lending regulations, asking for a more common sense approach instead.
Mortgage Choice Chief Executive Officer, Susan Mitchell, said if following the appeal the Full Federal Court of Australia agrees that HEM is an adequate means to verify a borrower's living expenses, it could mean that there will be a reduced need to assess applicants' living expenses in forensic detail, as lenders have been doing more recently. "This may make the process of obtaining loan approval more straightforward for borrowers," she told Canstar.
Ms Mitchell said currently most lenders do use HEM as a living expense verification tool, but the way it's interpreted and applied varies greatly. "The HEM benchmark changes based on the lender's appetite for risk and they way they choose to operate," she said.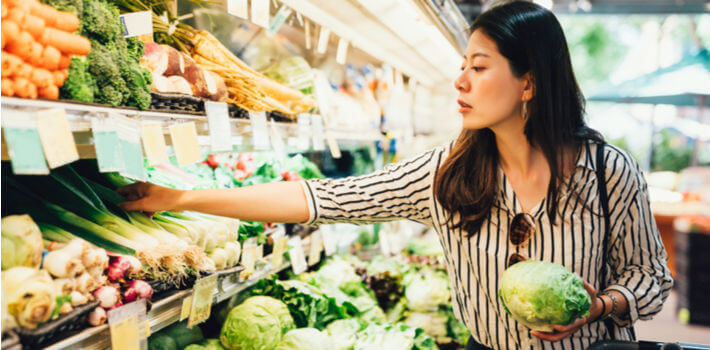 According to Mortgage Choice, there are 12 categories and several subcategories that lenders closely scrutinise. "There are plans to extend the standard expense categories to as many as 19," Ms Mitchell said.
Everything from how much you spend on groceries, to the number of times you use "buy now, pay later" schemes, such as Afterpay or Zip Pay, and bet on say Powerball or the weekend footy are included.
Even cash withdrawals and/or advances aren't off the application process table. "While not part of the categories, if cash advances appear on your statements, lenders may ask you to explain their purpose," Ms Mitchell said.
And as for arguing that someone's spending behaviour pre-mortgage is no indication of how they would spend after they have a mortgage, Ms Mitchell said that unfortunately we may need to think again.
"Lenders need to make a calculated assessment based on the applicant's past and current spending behaviour. While it is a reasonable assumption that people may change their spending habits once they get a home loan, there is no data at present that proves that this is the case," she said. "The lesson here is that if you want a home loan, you should be making sacrifices before you apply so that lenders know you're serious."
The recommendation for budding homebuyers and those wanting to refinance is to clean up your digital footprint. "Live on budget, clean up your bank accounts and generally look good on paper," Ms Mitchell said.
The Mortgage Choice boss explained that it's not uncommon for younger people to transfer money to their friends after a social gathering, and while it may seem like a funny idea to use an inappropriate comment as the transfer reference, these comments can raise suspicion from lenders when your statements are assessed. "Ask your friends to avoid using inappropriate comments like 'drug money', or 'money for sexual favours'," Ms Mitchell suggested.
Here are some real life examples of borrowers having to "please explain", provided to Canstar by Mortgage Choice.
Big eaters or big party?
The applicants are a husband and wife with two kids. They live on a budget and declared a monthly grocery bill of $900 on their home loan application. The lender assessed their application, added up the expenses on the couple's credit card statements and noticed that their grocery bill on the statement provided with the home loan application was in fact $1300, not $900. The lender asked the applicant to increase the amount they had listed as their ongoing monthly grocery expenses. But as it turns out, the couple's eldest son's 21st birthday fell that month, so they held a party a home and ended up doing a (one-off) larger than normal grocery shop.
Undisclosed debt or chicken shop?
Another customer is a builder who religiously goes to the local chicken shop for lunch on Fridays with his mates and as a result had a recurring $20 expense on his card. Looking at the credit card statement, the vendor's name is fairly nondescript. The lender questioned the expense and claimed that the applicant must have an undisclosed ongoing debt. The customer had to explain that the expense was his Friday bucket of chicken and beer for lunch.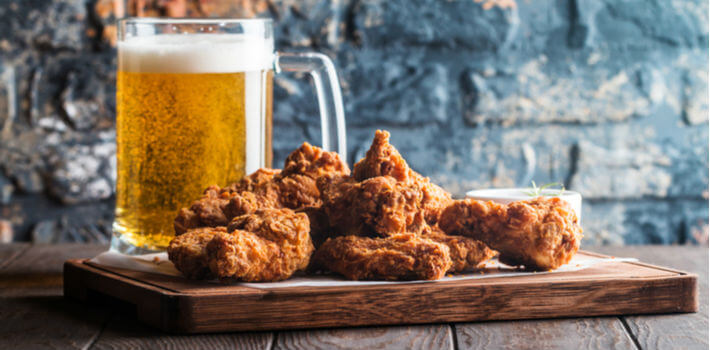 Undisclosed debt or concert tickets?
A prospective borrower had their application questioned when the lender saw a single payment to a credit card (held with a different lender) and asked the applicant whether they had ongoing debt that they had not disclosed in the application. Turns out the client had made a payment to her sister's credit card after she purchased concert tickets for her.
Gambling addiction or misunderstanding?
Another customer is a member of a punting club with a group of 10 friends. He places bets on games on behalf of the group using his own Sportsbet account and the others pay their share to him in cash. The lender questioned the ongoing expense on his home loan application and asked him to explain why the transactions were so high, fearing that he had a gambling problem.
About Effie Zahos
Canstar's Editor-at-Large, Effie Zahos, has more than two decades of experience helping Aussies make the most of their money. Passionate about financial literacy, her goal is to help consumers gain a better understanding of their finances. Prior to joining Canstar, Effie was the editor of Money Magazine, having helped establish it in 1999 after a two year stint as head researcher of Channel Nine's Money Show. She is an author and one of Australia's leading personal finance commentators, appearing regularly on TV and radio.
Main image source: nazarovsergey (Shutterstock)
---
Canstar's Editor-at-Large, Effie Zahos, has more than two decades of experience helping Aussies make the most of their money. Prior to joining Canstar, Effie was the editor of Money Magazine, having helped establish it in 1999. She is an author and one of Australia's leading personal finance commentators, appearing regularly on TV and radio.
---
Thanks for visiting Canstar, Australia's biggest financial comparison site*