Co-author: Ellie McLachlan
Drifting along, inattention and putting profit before customer outcomes were some of the explanations the bosses of the big banks and regulators offered the royal commission when asked why misconduct was allowed to occur.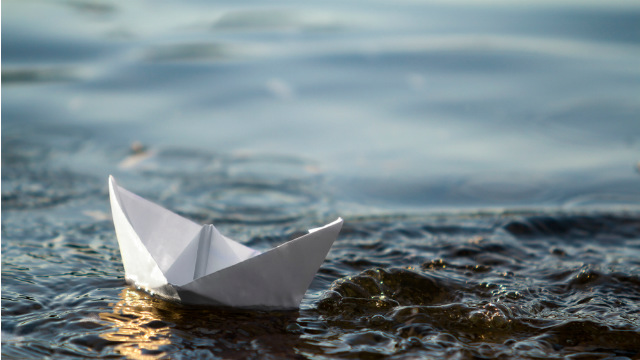 Leaders from AMP, ANZ, National Australia Bank and the Australian Prudential Regulation Authority (APRA) took the stand at this week's public hearings in Sydney.
Here is a breakdown of some of the evidence they gave:
What does drift fishing have to do with it?
National Australia Bank CEO Andrew Thorburn offered drift fishing – a hobby of his – as an analogy to help explain why he thinks misconduct occurred at NAB.
Mr Thorburn told the royal commission that people inside the bank were a "bit passive" and were reinforcing the current system because "we're in that drift fishing boat."
"You know, you start here and after 20 minutes you say 'how did I get here.' And it's the tides that take you," he said.
"I've been in the (banking) system and I believe I have the right integrity and capabilities and skills, but I didn't see it. I kept probably just defending it because I thought it was right."
Mr Thorburn said the royal commission has exposed behaviour that the bank needed to be confronted by and it has helped him realise the need to simplify NAB, including offering less products, upgrading systems, improving staff talent and compliance.
He also admitted that the bank was slow to compensate customers charged financial advice that they never received.
While the bank and the Australian Securities and Investments Commission have agreed on a remediation method for customers of NAB's financial planners, the bank was yet to work out how much it will have to repay customers from the $600 million in fees charged over six years by its authorised advisers.
The authorised advisers were not salaried employees of NAB, but were authorised representatives of its four advice licensees.
NAB Chairman and former federal treasury secretary Ken Henry also took the stand and was questioned about the bank's remediation delays.
Commissioner Kenneth Hayne suggested NAB had a habit of negotiating outcomes with ASIC rather than refunding customers right away.
Dr Henry added that one way to speed up remediation would be for customers to take the bank to court. He said the Commissioner of Taxation operated this way and had a budget to fund lawsuits.
AMP blames a "few bad apples" on fees for no service
AMP Acting CEO Mike Wilkins was asked about how long it would take to refund customers the company charged fees for financial advice that they never received.
He said the company has dedicated staff to refunding affected customers, which could be completed within three years when previously it could have taken up to 17 years to refund a customer.
Senior Counsel Assisting the commission Michael Hodge asked: "How does a culture develop within an advice business where anybody thinks it's okay to charge money for a service and not provide the service?"
Mr Wilkins replied that he had no answer to that.
He also said he believed at least 20% of financial advisers will leave the industry due to the need for extra qualifications, including higher education and as the sector phases out commissions.
AMP is also now in favour of ending grandfathered commissions when previously the wealth manager had opposed the move.
Mr Wilkins said AMP is in favour of a "phased approach" to remove grandfathered commissions.
Commissioner Ken Hayne asked Mr Wilkins to explain a statement he made during AMP's annual general meeting (AGM) in May where he said "a small number of individuals" were responsible for the company's fees for no service scandal.
Mr Wilkins agreed with the commissioner's interpretation that there were "a few bad apples" to blame.
"Policies were in place that fees were to be turned off," Mr Wilkins said.
"Those policies were not followed and there have been subsequent consequences for those people who didn't follow that policy."
So far, AMP's former Chief Executive Craig Meller, former chair Catherine Brenner and former Chief Legal Counsel Brian Salter have resigned in response to the fees-for-no-service scandal.
ANZ executive bonuses put under the spotlight
ANZ's CEO Shayne Elliott told the royal commission the bank's focus on financial goals in executive bonus targets were at the expense of customer outcomes and risk management.
Senior Counsel Assisting the commission Rowena Orr asked Mr Elliot to explain what he considers to be an incorrectly calibrated remuneration structure, to which he admitted ANZ's had been too financially focused.
"There had been undue weighting put on financial metrics at the expense of others," Mr Elliot said.
The chief executive said it was difficult for banks to measure financial metrics against customer satisfaction outcomes because they do not have a common currency, so an "element of judgement" applies.
Mr Elliot also revealed a promise made by the bank to the prudential regulator that ANZ will lower the number of loans it grants that are based on the controversial household expenditure measure (HEM) by the end of the financial year.
"We accept that it's conservative, in terms of it's a relatively low level of expenditure," Mr Elliot said.
APRA planning on changing bank bosses' pay standards
Australian Prudential Regulation Authority (APRA) Chairman Wayne Byres was questioned about the regulator's enforcement action against the big banks.
Mr Byres said the regulator was working on changing how banks pay their executives with plans to introduce new standards that focus more on performance and risk.
He said the current long-term incentive programs for bank executives was too centred on returns for shareholders.
Mr Byres was asked why APRA did not act sooner when it came to the Commonwealth Bank's remuneration issues in 2016, where shareholders voted against executives' pay.
He said with the benefit of hindsight, APRA could have "pushed harder," but at the time, remuneration was relatively new for the regulator, while mortgages and credit risk were its "bread and butter".
He was also asked whether a lack of ethics in the banks led to customers being charged fees for no service.
Mr Byres said he felt it was more like inattention, but he couldn't rule out other possibilities.
He also revealed that APRA was concerned about doubling up with corporate regulator the Australian Securities and Investments Commission (ASIC) when it came to dealing with National Australia Bank's fees for no service that affected thousands of superannuation customers.
What's to come
Today marks the end of seven rounds of two-week public hearings that began in mid-March.
The seventh and final round began last week in Melbourne and has finished in Sydney.
The royal commission's final report, due in February next year, is expected to include recommendations that may shake up the financial sector and help prevent future misconduct across the banks.