The corporate regulator's reluctance to pursue the major banks, Commonwealth Bank's sale of dubious insurance policies and Westpac's opposition to a number of potential industry reforms were among the key issues heard during the banking royal commission's latest public hearings.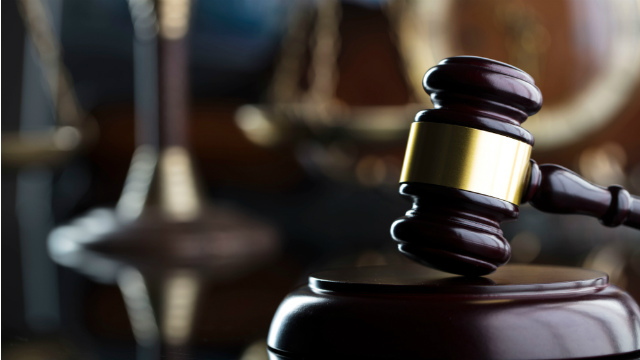 The first week of the seventh and final round of the commission's hearings focused on finding answers to what was causing misconduct and how the regulators dealt with the misconduct.
Commonwealth Bank's and Westpac's chief executives and the head of ASIC were among a number of industry players to take the stand this week.
Here is an overview of some of the key evidence they gave during the first week of the final round of public hearings in Sydney.
Australian Securities Investment Commission
ASIC Chairman James Shipton was questioned about the way the regulator handled several cases of misconduct committed by major banks, including its negotiations with the banks over penalities and community benefit payments.
Mr Shipton, who became ASIC's chair in February this year, said while he had frequent contact with bank CEOs and boards, he worked hard on exercising the "highest degree" of professional judgement.
However, he said there was a risk that people outside ASIC would perceive the regular contact as being too friendly with the banks.
When asked about ASIC's policy of giving banks advance notice before releasing the findings of its investigations, Mr Shipton said it was about being fair and denied suggestions that it was about maintaining a good relationship with the banks.
The way the regulator handled reports of home loan fraud at National Australia Bank was also scrutinised.
The royal commission's Senior Counsel Assisting Rowena Orr referred to an email by a senior manager at ASIC recounting a meeting the regulator held which listed a range of reasons to not take any action against NAB.
Ms Orr said this email showed that ASIC did not want to investigate NAB further, but instead "just ask(ed) NAB for an enforceable undertaking with a community benefit payment."
Mr Shipton said while that was expressed during the meeting, ultimately they decided to investigate.
He admitted that ASIC's failure to quickly investigate NAB and other cases of misconduct, including CBA's sale of dubious insurance products was a mistake.
Commonwealth Bank
Commonwealth Bank CEO Matt Comyn told the commission how he had wanted to end the sale of questionable insurance products and overhaul the mortgage broker pay structure during 2015 and 2016 when he was head of CBA's retail banking division.
Mr Comyn, who became CEO in April this year, said his predecessor Ian Narev had overruled his repeated calls to scrap credit card and personal loan insurance policies.
He said he was concerned about some customers being sold insurance products despite the fact that they were not eligible to make claims, including some customers who worked part-time, which meant they did not meet a minimum working hours' criteria.
In March this year, CBA announced it would scrap those insurance products and it is now in the process of paying back a total of $45 million to around 150,000 customers.
Mr Comyn also told the commission that Sydney-based mortgage brokers were earning millions of dollars a year when property prices were rising, with the top 200 making about $2.5 million a year.
He said he wanted to end broker commissions and instead use a flat-fee model.
CBA Chair Catherine Livingstone also took the stand and was asked about why Mr Comyn was promoted to CEO when he was in charge of the division that was responsible for a series of misconduct issues, including selling the questionable insurance products, irresponsible home lending problems and the anti-money laundering scandal.
Senior Counsel Assisting the royal commission Rowena Orr asked Ms Livingstone what sort of message she thought Mr Comyn's promotion sent to others at CBA.
Ms Livingstone replied that they could have appointed an external person but to find someone globally "who has not been involved in some regulatory event is almost impossible."
Westpac
Westpac CEO Brian Hartzer told the commission that the bank opposed many of the royal commission's suggested reforms, including banning mortgage brokers' commissions, banning trail commissions for intermediaries and making industry codes legally enforceable.
He said this did not mean that the bank was opposed to change and admitted that the major banks' move into the wealth management business had not resulted in good outcomes for customers.
Mr Hartzer said it took some time before the bank realised the full scale of the fee-for-no-service scandal affecting its financial planning division and the bank expected to finish repaying customers by April next year.
He admitted that Westpac had no centralised record of customers who were charged financial advice fees for no service and he did not know how much all up will have to be refunded.
The bank has refunded about $10.8 million to more than 6,000 customers so far.
What's next
Executives and leaders from the National Australia Bank, AMP, ANZ, Bendigo and Adelaide Bank and the Australian Prudential Regulation Authority (APRA) are expected to appear before the royal commission next week in Melbourne.
The final report is due in February and is expected to include recommendations to prevent misconduct in the financial sector.