In this edited extract from their book, The Armchair Guide to Property Investing, Ben Kingsley and Bryce Holdaway outline the four key factors they consider when making decisions about buying property.
Every single time we approach a property we use something we call the Buyer's Decision Quadrant. Comprising four key components, the quadrant sets out a framework for the decisions that we typically make when we buy property. These are: price, location, land proportion and quality of dwelling. We call it the science of property investment.
There's a fair chance that you already factor in some or all of these components when you're in the market looking to invest, but by creating a framework we'll show you what aspects can be compromised and what are non-negotiable. This will put you in a much stronger position to make a sound investment.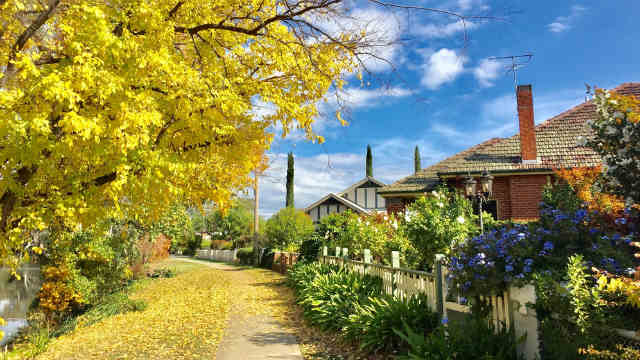 1. Location
For us, location is key and that is why we always put location as the first and most important component of the buyer's decision quadrant. Quite simply, the location does 80% of the heavy lifting, so for us it's one of the non-negotiables in our buyer's decision quadrant. In other words, 80% of your return will be derived from the area in which you buy, so location is king from a return-on-investment point of view.
While location is the first consideration, it's also the hardest to get right. This is because you need to assess 'true demand' which means working out the areas that are sought-after for the right reasons. A lot of the time this is tricky because you might not have enough of an understanding of the property market in different areas. This is especially true when investing interstate.
The key things we look at to establish 'true demand' are what does the area offer residents in terms of lifestyle and employment?
Bryce's location tips
Another tip for choosing a location is to look for 'gentrification'. If you can do your research and buy in such an area, there's great money to be made. What are the signs you can look out for that indicate that this process is starting?
It must be close to the city or beach and be deemed attractive by those with more money.
The main shopping strip should have very few 'for lease' or 'for sale' signs.
Is there a creative class or culture – where architects and designers are looking to flex their creative muscle?
Look for areas where people are willing to move into homes to renovate.
The location needs to have historic homes – built before World War II – in pockets close to the CBD.
There must be a high proportion of owner-occupiers who are house-proud.
Public and private money should be being spent – look for state, federal or local government investment in the area.
Take the time to walk around and observe the suburb. You can pick up the sounds and smells that indicate the type of people living there. Look at the demographics on the ABS website: find out if incomes are rising above the state national average; or whether the number of professionals in the area is above the average and rising.
2. Price
If the location is usually the first thing buyers look at, then the cost or price of the property is next, and it's typically the most inflexible aspect of the quadrant. There are two key questions you'll need to answer in order to satisfy this part of the framework:
What does your household believe it can afford to buy today?
How will you sustain that asset over time?
Before you embark on an investment journey, you need to be truly honest with yourself and your family about whether you can actually afford the property today and afford to hold it over the long term.
Ben's cost tip
Look at your budget carefully. Also, factor in a buffer for things like interest rate movements, as well as the cash flow changes over the next few years that are going to put pressure on your household spending. Effectively you want to stress test your household to work out what you can comfortably afford.
3. Land content
You need to think about land proportion as property type. Whether you opt for a house and land 20km out of the city, a mid-rise development or a single-dwelling property, the important question to ask yourself is what your money will buy you within a desirable location. As well as how much land you can afford in that location.
In short, the more land and house you get the better the return prospects but that all depends on how much you've got to spend. The important thing to note here is to buy the best property you can comfortably afford in the highest land value area. If you can afford a house then great, but if you can only afford a townhouse or an apartment then don't see this as the booby prize. See it as a great opportunity to stay in the location and buy the best investment-grade property you can get your hands on.
You also need to think about whether that property will suit an owner-occupier's needs. If you correctly locate properties with high owner-occupier appeal in an area of high interest for that type of property – and you get in there before everyone else discovers it – you have found pure property gold!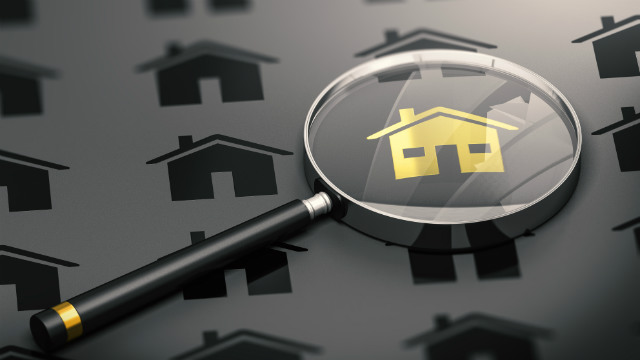 4. Dwelling quality
Without wriggle room on the cost, and if you are satisfied with the location, it's often this quadrant that can be the easiest to compromise on. You might opt for an older dwelling that's a little cheaper but bigger than something newer or of better quality.
Here are some of the key factors to consider:
In what year was the property built?
Does it show signs of wear and tear that you can see?
What is the quality like? Does it have buyer appeal?
What would people think if you bought it?
Again, this is another area that can be compromised if you can't compromise on price and aren't willing to compromise on location. We generally prefer old and established over new and shiny, because of the superior proven return potential.
Wrap up
Tapping into the headspace of many owner-occupiers' decision quadrants will give you an edge in better asset selection. Remember, 70% of the market is controlled by owner-occupier buyers – emotional buyers. They set the area price and as investors we simply ride on their coat-tails.
Don't go after the investor stock – where the majority of property is owned by investors. Remember you want to be a price-taker, not a price-maker! In other words, there's no need to reinvent the wheel. If you can find out what owner-occupiers want in the locations that you've identified as investment-grade, (because it has high owner-occupier interest), then you can simply ride in the slipstream and take all the benefits.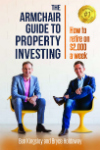 ---

About Ben Kinglsey
Ben Kingsley is the co-host of Australia's number one Property Podcast – The Property Couch, best-selling author and founder of Empower Wealth Advisory.

About Bryce Holdaway
Bryce Holdaway is co-host of The Property Couch podcast, co-host of Location Location Location Australia on Foxtel's The Lifestyle Channel and partner of Empower Wealth.
Main image source: Olivier Le Moal (Shutterstock)
---
Thanks for visiting Canstar, Australia's biggest financial comparison site*