BBQ venue, dog exercise area, DIY putting green or makeshift footy field for budding stars of the game – a lawn can be an in-demand and versatile space. It's perhaps why some homeowners are happy to invest in theirs, be it in hours spent mowing, watering and lovingly curating it, or financially by getting new turf laid.
While it's hard to put a dollar amount on the value of a good lawn to your quality of life, or indeed how it might affect the value of your property, it may be useful to understand some of the costs you might face when installing and maintaining it.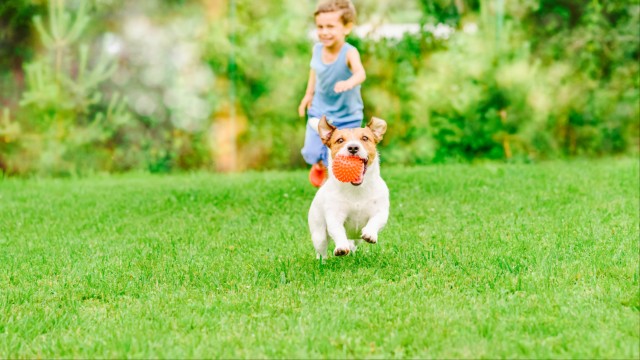 How much does a new lawn cost to install?
The cost of the job will depend on whether you need an entire new lawn or you just want to replace a portion of your existing one.
Cost of an entire new lawn
The cost of buying the turf for an entire new lawn can vary from around $320 up to around $750, based on a variety of sources Canstar has looked at. However, the overall costs involved will typically come down to the size of the lawn, the type of grass used and whether you have the lawn installed professionally.
Trades listing website service.com.au says that grass for a 50m2 lawn could cost around $750 on average, but that turf delivery and laying could bring the price up, as some installers may not include these services in their quotes.
To give you an idea of the difference, specialist turf installer The Turf Farm says that turf without installation could cost around $7-$14 per square metre, whereas adding installation to the job could at least double the cost to between $27 and $34 per square metre.
Looking at a smaller lawn size, The Turf Farm estimates that a 40m2 area could cost around $320 for basic Kikuya grass, while the pricier Sir Walter grass could set you back $480. However, it points out that better-quality grass can potentially be easier to maintain, and could therefore end up being cheaper in the long run.
According to hipages.com.au, turf is often sold in 60m2 pallets. It breaks down the estimated costs per pallet of different grass types as follows:
KIkuyu: $390

Couch: $417

Sir Walter, Palmetto, Sapphire and Mathilda: $720

Empire Zoysia: $750
Again, these estimates may not include the costs of installation and other expenses, such as having an installer prepare the soil in advance.
Whatever grass you choose, Hipages suggests it could be worth ordering around 10% more turf than you think you will need, particularly if the lawn covers a curved area which may require some of the turf to be cut into shape.
As you can see, prices can vary significantly from one type of grass to the next, but also depending on which provider is quoting, so it could be an idea to ask around for several quotes from different installers so you can compare your options. Be sure to also check whether the quotes you have received include installation and any other costs you will need to fork out for as part of the job.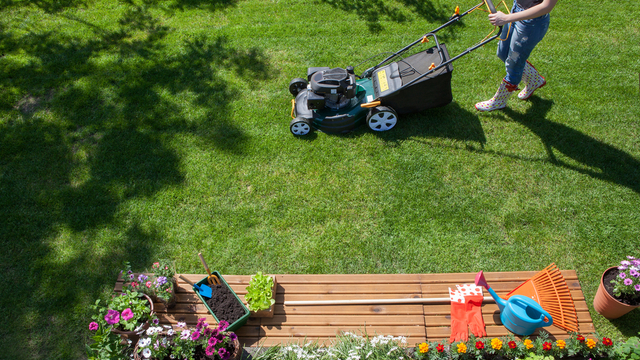 Cost of turf per square metre
If you only need to turf part of your garden, it could help to understand your potential costs in square metres. Looking at different varieties of grass, Hipages estimates the cost per square metre (not including installation) as follows:
Kikuyu: $6.50/m

2

Couch: $6.95/m

2

Sir Walter: $12/m

2

Palmetto, Sapphire and Mathilda: $12/m

2

Empire Zoysia: $12.50/m

2
What's the best kind of turf for your yard?
There can be a pretty big difference in the cost for various grass varieties, but it doesn't necessarily mean that the most expensive one is always the best. The grass that's best suited to your yard could come down to other factors, such as the climate in your area and whether or not your lawn will be in the shade.
For example, one of the cheaper varieties, Kikuyu, may be a good choice for some Australian lawns, as it is drought resistant and recovers well if damaged, according to Hipages.
It explains that Couch is another drought-resistant grass variety and is a fairly low maintenance turf, with Nullarbor Couch in particular often used on playing fields due to its resilience to foot traffic.
On the more expensive end of the scale, Empire Zoysia is another drought-tolerant variety and requires little maintenance, hipages.com.au says.
It adds that Mathilda, Palmetto and Sapphire – all Buffalo varieties – may be ideal for shaded lawns where some other turfs might not grow.
How much does artificial turf cost?
If the smell of freshly-cut grass doesn't do it for you and you're looking for a solution for your lawn that's lower-maintenance – theoretically at least – artificial turf is another option you could consider. But don't be surprised if you end up paying a premium for the convenience of never having to wheel out the lawnmower again.
In fact, Airtasker estimates that the average cost of jobs involving laying synthetic grass ranges from $2,500 to $6,500, depending on the size of the space and the grade of synthetic grass you purchase.
That's right, there are even different varieties of synthetic grass varying in length, colour and other factors, and the price of each can be quite different. Hipages estimates that the cost can range from $50 per square metre for a low-mid priced variety to be installed, up to $100 per square metre for a higher grade of synthetic turf. The complexity of the installation could also impact the price you pay.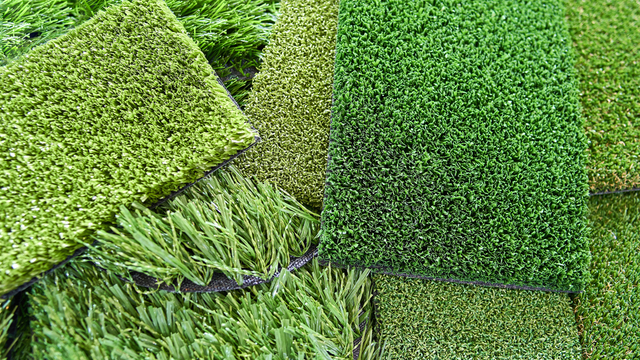 If you opt for natural grass for your lawn, don't forget to consider the ongoing costs of keeping it neat and healthy, like mowing. This could include the cost of buying a lawnmower and fuelling it, or of arranging professional mowing services, which Airtasker estimates to be between $50-100 per mow.
Also consider lawn fertiliser or weed killers you might need, as well as watering, bearing in mind that restrictions on when and how you can water your lawn could be in place depending on your location, either permanently or due to periods of drought. Aerating your lawn once or twice a year can also help promote growth of the grass, Lawn Solutions Australia says. However, on smaller lawns this may be done simply by prodding holes in the turf using a sturdy garden fork, so might not add to your maintenance costs.
Want more reno content? From bathrooms to butler's pantries, follow Canstar on Facebook for our latest articles.
Header image source: Borzywoj (Shutterstock)