If you're looking to weave some decor magic into your home, you may be thinking of installing carpet. The all important question is – will you need a genie to afford it?
Whether you prefer a luxury look or are after a more economical solution, we have rounded up some of your options and the potential costs involved with buying and installing carpet in your home, without you needing to use one of your three wishes.
How much does carpet cost?
There are a number of factors to consider when choosing your carpet that may affect the cost – that said, prices typically range between $20 and upwards of $250 per square metre (installation extra). We have a look at the variations in material, style and durability of carpet and how it may affect the cost.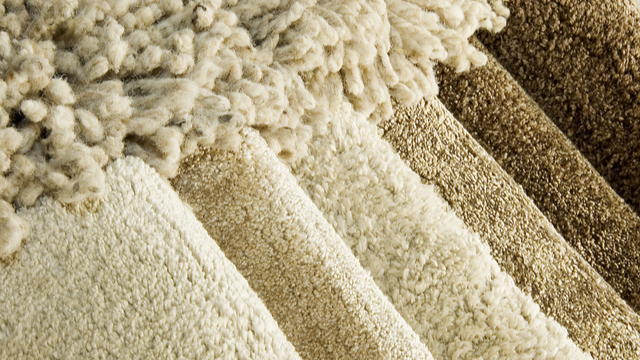 What material is your carpet?
The cost of your carpet will be determined by the material that you choose. For example, synthetic fibres are generally cheaper than natural fibres, but the quality varies greatly and they often don't have the same luxurious feel as wool:
Polypropylene: The cheapest material option for your carpet, polypropylene is a synthetic plastic. It is very durable and good for areas with high foot traffic. OneFlare estimates that polypropylene carpet costs around $20 to $40 per square metre.

Nylon: According to hipages, nylon is the most popular carpet material as it is tough, hard-wearing and relatively inexpensive. On average, nylon carpet costs around $40 to $50 per square metre, according to OneFlare.

Sisal, coir and seagrass: These natural options are increasing in popularity as they are not only hard-wearing but they also tick the box for the environmentally conscious. The cost of natural fibres varies, however for reference, one retailer Floorspace Melbourne sells coir for $45 per metre, sisal for $50 to $75 per square metre and seagrass carpet for $42 per square metre.

Wool: While wool is generally more expensive than the other materials, it is known for its luxurious appearance and texture. Hipages says wool is also relatively durable and resistant to dirt and liquids, however it requires regular cleaning and maintenance to keep it pristine. According to OneFlare, the estimated cost of wool carpet is $50 to $60 per square metre.

Blends: Blended carpets are made of a combination of wool and nylon. According to hipages, a blend of 80% wool to 20% nylon is generally considered the optimal ratio for a combination of luxury and durability. Oneflare estimates that combination fibre carpet costs between $125 and $150 per square metre.
What is the style of your carpet?
When choosing the perfect carpet for your home, you may also want to consider the style of carpet for your needs. The style is the way that the yarn or fibre of your carpet is woven and it may determine the material you choose to use, affecting the overall cost.
This classic style of carpet means that the fibres are upright and cut at the loop ends. Some options for cut pile carpets are plush, pile twist and frieze.
Plush: Plush cut pile is short and gently twisted. According to Refresh Renovations, it generally has a luxurious feel, however it is more likely to show marks from vacuuming and foot traffic.

Twist: This option is strongly twisted for a smoother, more hard wearing surface. Refresh Renovations says that twist pile carpet is more durable and less likely than plush pile to show marks from traffic.

Frieze: Frieze pile carpet is generally made of long fibres with a strong twist which gives your carpet a 'shag' effect reminiscent of the 60s and 70s. According to The Spruce, however, current styles of frieze pile carpet are relatively durable and don't compress and flatten like they used to.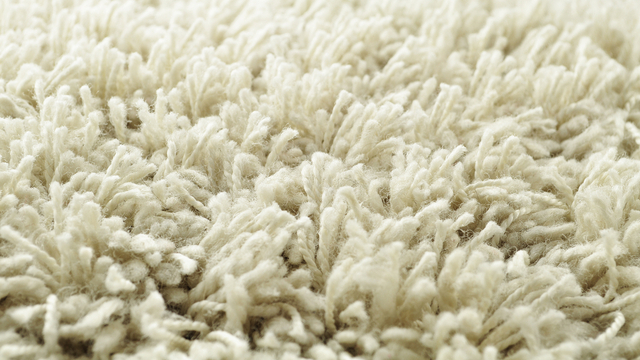 Loop pile carpet has a smooth finish that is durable and suitable for high-traffic areas, according to hipages. The tightness of the loops determines the durability, for example the tighter the loops, the easier it should be to clean and the more crush resistant you could expect it to be. This means that tight loop pile carpet works well in areas where there is high foot traffic as it is less likely to show marks.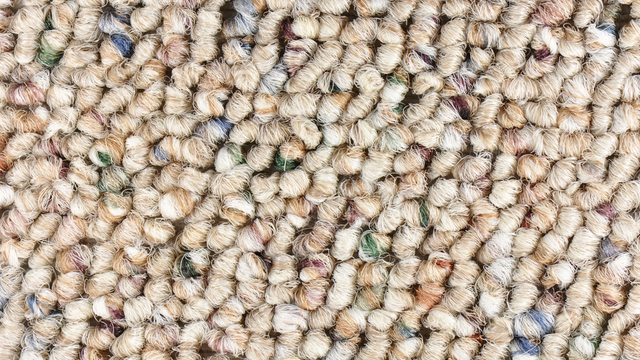 A combination carpet features the cut and loop pile styles side by side, creating texture and pattern in your carpet. This could be ideal if you want the carpet to be a visual feature of the room, rather than just for practical or tactile purposes.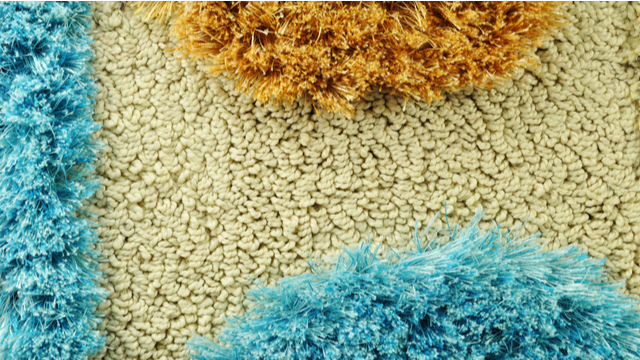 Does your carpet need to be child or pet friendly?
If the carpet is to be installed in high foot-traffic areas, you might want to think about the durability and stain resistance of your carpet, according to Refresh Renovations. And if you have pets, apart from the general durability of the carpet styles above, you may want to consider anti-static materials to avoid attracting pet hair and to protect the carpet from claws that may catch on the pile.
If you're concerned about the potential wear and tear of your carpet, Refresh Renovations recommends carpet tiles as they can be easily moved around or replaced if they become damaged or stained.
How much does carpet cost to install?
Once you have chosen and purchased your carpet, there is the added cost of installation if you choose to have it done professionally. Carpet installers generally charge per square metre of carpet or by the hour, however per square metre is more likely to give an exact quote. According to hipages a quote for carpet installation will vary depending on a variety of factors such as the scope of the job, the type of underlay and carpet being installed and whether there are stairs which are often quoted separately. Service Seeking lists the following averages for some common carpet installation costs:
Carpet installation for a small studio apartment – $500

Installing soft carpets for a home – $2,400

Carpet laying for a staircase – $900

Removing old carpets – $800
According to OneFlare, the average installation costs for carpet in the following major cities is:
Sydney: installation generally costs $35 per hour, or $45 per square metre

Melbourne: installation generally costs $20 per hour, or $35 per square metre

Brisbane: installation generally costs $25 per hour, $25 per square metre
When you receive a quote for your carpet installation it may be important to double check what is included, for example the quoted figure may not include the removal and disposal of any previous carpet, any floor preparation that is needed before installation or furniture removal.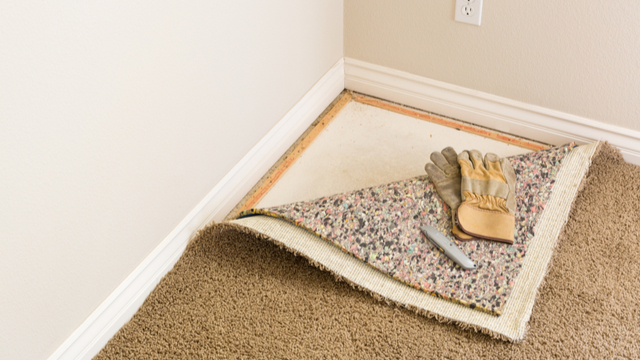 How can I pay for my carpet?
If you are planning on having your carpet professionally installed, it is generally a good idea to receive a few quotes so that you can compare the price and be aware of any inclusions and exclusions. This may help to ensure that you are getting a good deal and to minimise the chance of surprises down the track. You might also like to make sure that the installer is properly licenced and insured before commencing the job. This will also help you to determine which form of finance is best for your personal circumstances.
If you plan on borrowing money to fund the job, be aware of factors such as the interest rate you're charged by the lender, any fees that apply and whether you will be able to afford the repayments.
Header Image Source: Akin_EO