Buying an apartment can be more affordable than a house but is it harder to get a
loan
? We take a look at some of the criteria lenders may take into account.
With stagnant wages, rising costs of living and tighter lending policies, an apartment or unit can present a more affordable alternative than a house for some home buyers and investors.
An apartment can also be an attractive option for those looking for a lower-maintenance property within walking distance from amenities such as public transport, cafes and shops.
If you're thinking about buying an apartment – whether to live in or to rent out – chances are you'll need a loan to finance your purchase. You may have heard that it is harder to secure a loan for an apartment or unit than for a house, but is this accurate?
There are typically some additional conditions that relate specifically to apartments the lender will consider when assessing your loan application, and they will also take into account the usual criteria such as your credit history and whether you can afford the loan.
From a lender's perspective, it's all about mitigating risk. A lender doesn't want to make a bad investment any more than you do. Here we map out the criteria that lenders typically consider when assessing your loan application for an apartment or unit.
The location of the apartment
Most lenders have a list of suburbs – and in some cases, specific developments – that they've identified as high risk. These suburbs generally have a large supply of new developments and high-rise apartments.
Lenders won't reveal their lists of blackspot suburbs but reaching out to your local real estate agent, buyer's advocate or mortgage broker may be helpful as they may be able to offer insights into blackspot suburbs.
If you have your heart set on a property in one of the lender's "blackspot suburbs" you may be penalised in the form of a lower loan-to-value ratio. This may mean you will need to come up with a bigger deposit.
Melissa Christy, Lending Product Lead at neobank 86 400, said that lenders also want to avoid having all their eggs in one basket.
"In general, lenders want to avoid concentrated risk from having multiple properties in one building, or too many properties in one postcode," she said.
For bigger investors, she added that "most lenders will restrict you buying more than three or four units in a single block".
The size of the apartment
"Lenders all have different rules on the minimum size of an apartment and whether they accept studio apartments at all," said Ms Christy.
Many lenders won't finance studio apartments out of concern that should you default on the loan the resale value will not be enough to cover their costs. They typically tend to favour lending for larger apartments with a separate bedroom, which they think will likely be more in-demand if the property needs to be sold.
Some lenders may provide finance for studio apartments but they'll usually require at least a 20% deposit – that is, you'll only be able to borrow up to 80% of the property value.
You'll also be hard-pressed to find a lender for an apartment of under 40m2 living space (excluding balconies, storage cages and car parks).
While 40m2 is widely-cited as the minimum floor space required, Damien Roylance Director of Entourage Finance, recommends aiming higher.
"I'd say you really need to be purchasing a property with a minimum floor space of 50m2 to ensure you can get a foot in the door with the majority of lenders."
Buying in more established areas, and in medium-density developments will also typically make for a more attractive prospect for lenders.
"We find the older apartments – from the Art Deco influence of the 1930s through to the 1970s and 80s – have great appeal due to the more generous floorplan, which has greater capacity to have value added to them," said Mr Roylance.
The title of the property
It's important to find out the title of the property early on. Most apartments have a strata title – which doesn't tend to pose a problem with lenders. On the other hand, do look out for:
Company titles (common in Sydney's older apartment blocks)
Stratum titles
Tenants in common titles
Many lenders consider these titles high-risk due to the delays that often occur when it comes time to sell. While not always a deal breaker, Ms Christy recommends you "check with your broker or your lender directly so you know which lenders you can access for these properties".
Off-the-plan apartments
Purchasing an off-the-plan apartment requires careful planning and is not without its risks. You need to make sure that what you commit to paying at the outset, isn't more than the apartment is worth after it's built.
To mitigate this, some lenders may only lend for off-the-plan properties to be completed within three months. You need to ensure that your financial situation is the same or better than it was when you first sought approval.
According to Mr Roylance, it's a good idea to consolidate debts, clean up your expenses – anything that will help you meet the lender's criteria. "We start to get clients ready for off-the-plan settlements three to six months out. In the case of an off-the-plan purchase, it's important to make sure the client is financially fit for unconditional approval: a lot can happen in 12-24 months, when they originally put down their deposit," said Mr Roylance.

Tips for applying for an apartment loan
As well as taking into account factors such as the location, size and title of the apartment when applying for a loan for an apartment, here are a few pointers that may boost your chances.
Don't submit too many applications
Each time you apply for finance, whether the application is successful or not, it is recorded against your credit history. When you're researching lenders, you can protect your credit rating by avoiding that "apply now" button until you're sure.
Consider getting help from an expert
When choosing a lender, it's not just about getting the best rates, fees or service. You also need to consider whether you have a shot at being approved. Each lender has their own set of criteria to assess risk and unfortunately, they don't disclose these rules to the public. There are industry experts that have access to this criteria and can help you move closer to finding a lender for your particular situation.
Show that you manage money well
Ms Christy recommends that borrowers make sure their finances are in good order before it comes time to apply for the loan. It's all about demonstrating that the loan will not create an undue burden on you.
"Be aware that if you are increasing your debt burden then you should be able to manage your current burden easily," she said.
Ms Christy added that "being ahead of loans you may currently have always helps, as it shows you are able to pay more than the minimum".
Lenders are also looking for evidence that you'll be able to meet your repayments without relying on credit.
Once you have narrowed down which lender to go with, it's time for the paperwork to begin. When you're preparing your application, Ms Christy advises to be completely transparent in your application. "Don't try to hide things. Forgetting to mention a credit card isn't a smart move as it will be picked up anyway," she said.
---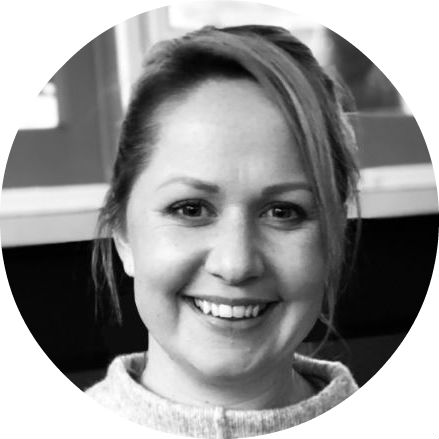 About Sarah Barnett
Sarah Barnett is the Founder of Brokermatch.com.au, a review and ratings platform built to help customers choose a mortgage broker. In her former life, she headed up the marketing and innovation efforts for a behaviour change firm consulting into the big banks, insurers, telcos and energy retailers.
Main image source: aiyoshi597 (Shutterstock)