Adding value to your home requires some work. Garden renovation projects are one way to do that. Read Canstar's list of projects here.
You just need to wake up in some suburbs for your house to increase in value. But if you're outside one of the hysterically-hot areas, and once the abnormal house market reverts to the norm, adding value to your home requires some work.
Add value to your home without stepping inside
Some of the best ways to add value to your home are out in the garden. Renovation projects here offer immediate visual interest (word of caution – check domestic workers insurance before you start hiring!). Renovation projects add a spark to the property and very often that means achieving a higher sale price. Here are some thought starters for you.
Create shaded outdoor living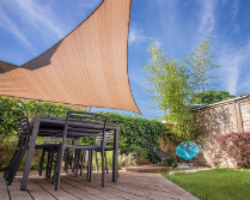 How to add value to your home could be as simple as considering whether your patio or deck has cover. No protection from the elements can be a turnoff for buyers. Installing a shade sail is an easy way to add value. Even better is an awning or canopy. And if you install clear PVC screens, you create an outside room that can be used through autumn and spring as well as summer.
Build off street parking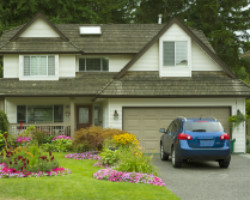 A carport helps sell your property. If you can't afford to do that or the council won't allow you, consider putting down grass pavers on some of the front lawn. They are practical, look green and help overcome the problem of no off street parking. Also consider erecting a fence: fences and hedges make your garden more useable by giving privacy. Some people won't buy a property that doesn't have a front fence. So increase the competition for your property by building one.
Replace tired plants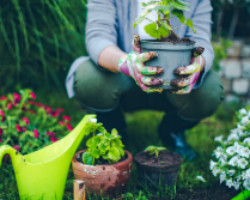 Those plants you planted 20 years ago may have grown and matured. But plants date and they may be horribly out of fashion. Sometimes we have to take a deep breath and start afresh. Get advice from the local garden centre about what varieties of plants are popular and suitable for the areas you have in mind. Something else to consider is building a small raised vegetable garden, because Aussies love veggie gardening. Raised beds appeal to the green fingered brigade. Plant herbs if you can't be bothered with seasonal vegetables.
Go paint crazy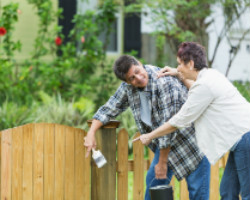 Decks, fences, wooden steps, and plant beds can all benefit from a lick of paint, stain or oil, every few years. Old 1980s or 1990s wooden structures can be made look modern with a lick of stain. But do check what the latest colour trend is before spending money.
Add stepping stones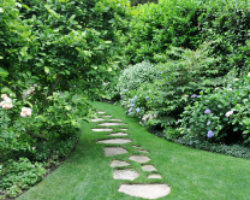 Stepping stones are easy to lay and give all weather access to the depths of your garden. They can also add interest to an otherwise boring lawn. And remember that tasteful lighting makes your home look modern. It has practical advantages as well by making the property less appealing to burglars. Lighting also protects against falls.
Finally, beware of adding a pool, or very complex landscaping and gardens. Anything that looks like it requires work can put some buyers off, defeating the purpose of your project.