Increasing the value of your home doesn't necessarily require extensive interior renovations – the outside could also be a good place to start.
First impressions can be crucial in someone's decision to purchase a property, and many real estate agents suggest that sellers improve the 'street appeal' of their home before listing it for sale.
Street appeal refers to the physical appearance of the exterior of a house, whether it's your home's facade, its green spaces or an outside entertaining area that's visible from the street.
We've rounded up some ideas and improvements that might help you increase the value of your home and win over potential buyers before they even set foot inside.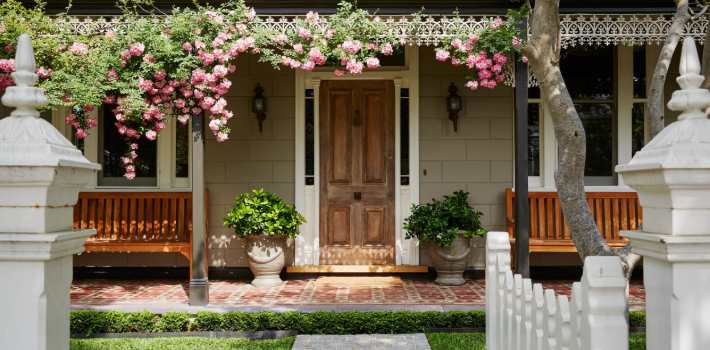 1. Landscape your yard
According to online real estate specialist, OpenAgent, well-designed and executed landscaping in your garden could add upwards of $50,000 to the value of your property, although the ultimate impact of landscaping is likely to vary from home to home depending on factors like the size of the outdoor space.
Landscaping could include adding aesthetic details such as paving, or a water feature as an eye-catching focal point. Additionally, home improvement website House Logic advises that simply looking after your lawn, replacing tired plants and including shrubbery and greenery in your yard generally improves the appeal of your home from the outside.
To ensure that these landscaping improvements benefit the value of your property, international architecture and design magazine The Architectural Digest recommends that you choose plants and foliage that are hardy and suit your climate, and that you consider the ongoing maintenance requirements of your landscaping choices in addition to their visual appeal.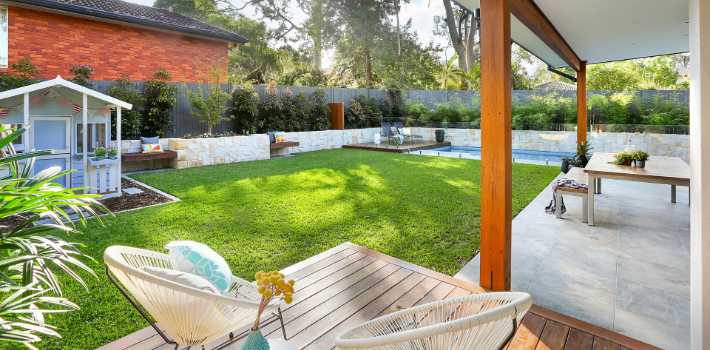 2. Encourage outdoor living
Something often considered an attractive aspect of a home's exterior is a seamless transition between indoor and outdoor living. Outdoor areas and courtyards that act as extensions of the home can be appealing to potential buyers, and defined spaces in your backyard, such as a pergola for al fresco dining or an outdoor kitchen for entertaining, may also increase your property's value.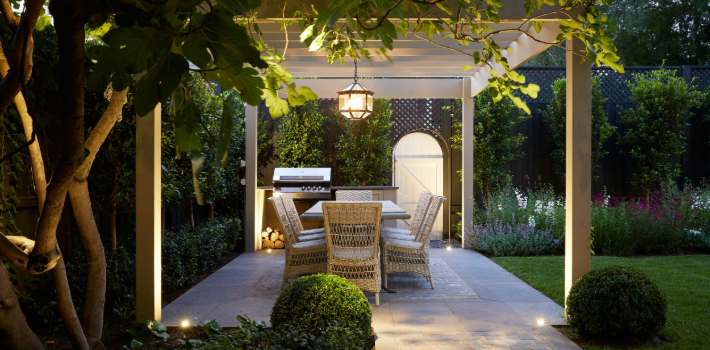 Online trades services website hipages recommends adding features such as bi-fold doors, adjustable screens and outdoor heating to ensure that the space is functional throughout the year. However you may want to consider the privacy of your backyard, as an open-plan design conducive to outdoor living may leave you feeling exposed. The addition of hedges or fencing may not just complement your landscaping and increase visual appeal, but could also add a degree of privacy.
3. Add off-street parking
If space allows, developing the outside of your property to incorporate some off-street parking – a driveway, carport or garage, for example – may prove attractive to some potential buyers and add value to your home. According to Domain, the difference in value between properties with and without parking can be as much as $300,000 in some inner-city locations.
4. A fresh lick of paint
A new paint job may be a quick and relatively inexpensive way to give your home a facelift and attract potential buyers. Neutral colour schemes and strategic palette choices can also influence the general aesthetics of the property – for example, light shades are sometimes considered to give the appearance of a larger space, whereas darker shades can feel more enclosed and intimate.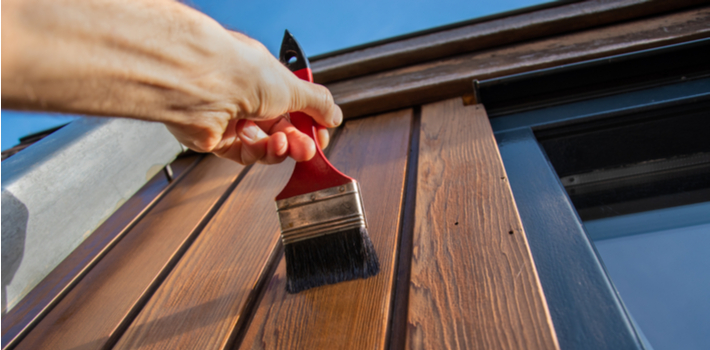 Outdoor furniture and other surfaces may also benefit from a coat of paint, oil or varnish, and a thorough scrub or high-pressure clean of tiles or pavers could work towards further increasing the visual appeal of your outdoor space. Cleaning and fixing your downpipes and gutters might also complement the overall effect of the improvements, as well as making your home more water-efficient and less prone to water damage.
5. Incorporate eco-friendly features
While not necessarily a 'quick and easy' approach, research conducted by PRDnationwide found that properties with "recorded sustainability features" took 13 fewer days to be sold on the market than those without, and their median house price was at least 10% higher. Eco-friendly additions to your property, such as drainage systems and rainwater tanks for watering your garden or compost facilities, may increase the appeal of your home and attract buyers who are specifically looking for an environmentally sustainable home.
Sustainability features, such as solar panels and additional trees and other greenery, may also reduce the cost of your utility bills. Not only could this benefit you as the current occupier in the short term, but it may also appeal to potential buyers down the road.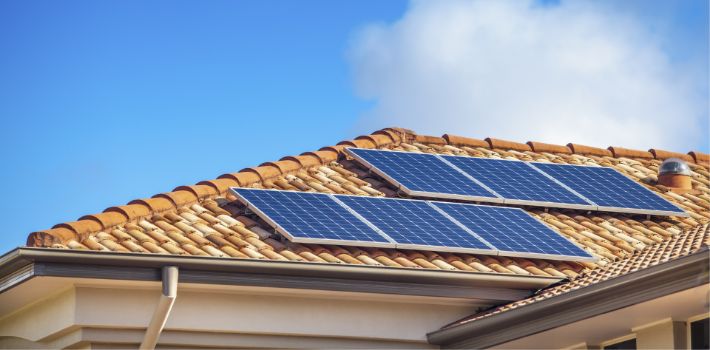 6. It's important to consider the cost of the work
When preparing for major exterior renovations and improvements, especially if you are renovating to sell, you may wish to consider the overall expenses of your work and whether or not you are likely to recover the costs or outlay of the work. The Australian Property Institute (API) suggests that the value of a property is made up of numerous attributes, including market conditions and tastes which change over time. Therefore, you may want to consider the cost and various financing options, as well as market conditions and other factors, before you spend big on renovations.
The API recommends that any homeowner proposing renovations should use appropriately qualified and experienced professionals, such as a valuer or real estate agent who is experienced in the local area, and seek their opinion on the proposed works.
What are the options to finance home improvements?
How you finance the work may depend on how much it costs. There are several options available for would-be home renovators to consider, including:
Home loan: If this job is big enough, or you are doing a range of jobs at the same time, one choice you may consider is refinancing or restructuring your home loan, or adding a "line of credit". For example, depending on your lender you may be able to add a redraw facility to your existing loan (although it's wise to keep in mind that some fees could apply to any loan changes and there could be redraw limits). Or, you could add an offset account, which could help reduce the interest paid on your loan while still allowing access to your money (although it's wise to keep in mind there could be some fees involved here, too, and higher interest rates could apply to these types of loans).
Personal loan: Depending on your personal circumstances and the cost of the job, you may consider using a personal loan to fund the work. This could be a secured loan, or an unsecured loan. It's worth keeping in mind, though, that interest rates are generally higher for personal loans than for home loans, and it's a good idea to read the lender's terms and conditions first.
Credit card: It may also be possible, depending on the cost and your ability to repay the debt quickly, to pay for the job on a credit card. There could be some fringe benefits for doing so, such as extra insurance cover in some cases (read the card's Product Disclosure Statement to find out the conditions of the cover). Keep in mind that credit card interest rates are typically much higher than home or personal loans, and interest can quickly accumulate on large balances, so it is a good idea to weigh up your options and consider them carefully. If you don't think you'll be able to pay off the card's balance in full each month, it may be worth re-considering whether a credit card is the right option for you.
Image Source: Harrison's Landscaping