What is working visa health cover? What visas require health insurance? What does it cover and cost? Compare working visa health cover insurance with CANSTAR.
Australia is a great place to live and work, whether you're on a long stay 457 working visa or a short stay 417 or 462 working holiday visa. We have more wide open country to explore than almost any other country, and we have a great range of natural environment, from the amazingly white, sandy beaches, to the refreshing rainforests, to the stunning deserts of Uluru.
In order to come to Australia to work (and explore), you must first get working visa health insurance. We can help you compare working visa health cover and choose which working visa health cover will best suit your needs.
Compare Working Visa Health Insurance
What is working visa health cover?
Working visa health insurance is a type of overseas visitors' health insurance that international workers need when they move to Australia for work. Working visa health cover pays part or all of the cost if you have to visit the doctor, go to hospital, need an ambulance, or need to buy medicines from the pharmacy.
International workers must have working visa health cover because you cannot access our public health system, so you need private health insurance to pay for your healthcare. This is called Condition 8501, and all the working visa health cover providers we researched meet this condition.
You must have health insurance for the whole time you are here on a working visa, and you must take out a policy before you arrive in Australia. If you extend your visa, you must renew your working visa health cover policy. You can pay for your health policy by the month – unlike OSHC health cover for international students, which must be totally prepaid in advance.
If your family is coming overseas with you, your spouse (husband or wife) and children under 18 years old must also be covered by working visa health cover, even if they themselves are not working. You need to choose a Couples or Family policy in order to cover someone other than yourself.
Some insurers may charge more for a couple's policy than a policy for two single people (it is possible that they believe a couple would be more likely to claim for childbirth, which is an expensive admission to hospital). The cost of a family policy may also be more than the cost of a couple's policy – although sometimes the cost might also be the same. Find out how much working visa health cover costs here.
If you decide that your health cover is too expensive or doesn't cover what you want, you can switch to a different insurance provider, as long as you do not let your policy lapse.
Compare working visa health insurance
If you are looking for working visa health cover, find the insurance that provides outstanding value for international workers. In 2017, CANSTAR compared 25 working visa health insurance policies from 8 providers. Compare features and prices for working visa health cover in Australia on the CANSTAR website:
Compare Working Visa Health Insurance with CANSTAR
What working visas require health insurance?
The 457 working visa and the 417 working holiday visa may be the most well-known working visas in Australia, but there are plenty of other working visas that also require health insurance:
Short stay working holiday visas

400 Temporary Work Short Stay Specialist visa
403 Temporary Work International Relations visa
407 Training visa
408 Temporary Activity visa
417 Working Holiday Temporary visa
420 Temporary Work Entertainment visa
462 Work and Holiday visa

Skilled professional working visas

186 Employer Nomination Scheme (ENS) visa
187 Regional Sponsored Migration Scheme (RSMS) visa
189 Skilled Independent visa
190 Skilled Nominated visa
457 Temporary Work Skilled visa / Business Long Stay visa
476 Skilled Recognised Graduate visa
485 Temporary Graduate visa
489 Skilled Regional Provisional visa (Nominated or Sponsored)
887 Skilled Regional visa

Business and investment working visas

124 Distinguished Talent visa
132 Business Talent Permanent visa
188 Business Innovation and Investment visa
858 Distinguished Talent visa
888 Permanent Business Innovation and Investment visa
890 Business Owner visa
891 Investor visa
892 State/Territory Sponsored Business Owner visa
893 State/Territory Sponsored Investor visa

Source: http://www.border.gov.au/Trav/Visa-1/Visa-listing
Make sure when you are apply for health cover that it will satisfy the conditions specific to your visa type. Use the Department of Immigration Visa Finder online to find out which working visa you need.
If you are a from a country which has a reciprocal health care agreement with Australia (currently Belgium, Finland, Ireland, Italy, Malta, the Netherlands, New Zealand, Norway, Slovenia, Sweden, or the United Kingdom (UK)), you may be able to enrol in Medicare (Australia's public health insurance system). Visitors from these countries do not need to buy health insurance as a condition of their visa. Find out more about reciprocal health care agreements here.
Since you cannot enrol in Medicare from outside Australia, you will still need to have adequate health cover before you arrive. Medicare only covers treatment in a public hospital, so you will still need to consider whether private health insurance is right for you. Not having an adequate level of private health cover might mean you have to pay a larger amount of tax in Australia in the form of the Medicare Levy Surcharge (MLS).
What does working visa health insurance cover?
There are two levels of cover for working visa health insurance:
Hospital
Hospital and Medical
At a minimum, working visa health insurance will help cover the costs involved in being admitted to a hospital within Australia. This includes the cost of staying in a hospital bed overnight, operating theatre fees for surgery, medicines, the cost of any medical procedures, and riding in an ambulance in an emergency. Policies may also cover some types of medical services that are used outside of a hospital.
Hospital cover should include all surgical procedures covered on the Medicare Benefit Schedule (MBS), such as:
Ambulance services
Your stay in a private hospital (for private hospital polices)
Your stay overnight in a private or shared room (accommodation)
Same day admission fee
Intensive care
Surgery operating theatre fees
Your stay in a public hospital as a private patient (accommodation)
Doctor's fee for in-hospital medical services as a private patient
Pharmacy medicines on the Pharmaceutical Benefits Scheme (PBS) taken while in hospital
Emergency accidental injury
Cardiac (heart services)
Ear, nose and throat
Removal of appendix (appendicitis)
Removal of tonsils and adenoids
Removal of wisdom teeth in hospital
Eye surgery including cataract lens
Rehabilitation and physiotherapy in hospital
Joint replacement and joint reconstruction
Pregnancy, assisted reproductive IVF, and childbirth (obstetrics) (waiting periods will apply)
Hysterectomy
Sterilisation
Psychiatric treatment (waiting periods will apply)
Renal dialysis (for kidney failure)
Colonoscopy
Gastric banding
Palliative care
Plastic non-cosmetic surgery (where medically necessary)
Prosthetics (surgically implanted)
All other in-hospital services on the MBS
If you want to be covered for any out of hospital costs, you might want to consider Hospital and Medical cover. This adds medical cover to your hospital cover.
Medical cover may include:
General Practitioners (GP)
Specialists
Radiology (X-ray, MRI, CAT)
Pathology (e.g. blood tests)
Prescription pharmacy medicines (listed on the Pharmaceutical Benefits Scheme)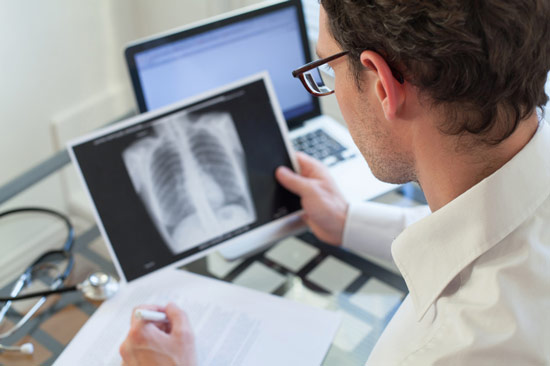 If you would also like to be covered for other common medical services like a trip to the dentist, optometrist, physiotherapist, chiropractor, remedial massage, cancer screenings and more, you should consider an Extras Cover health insurance policy to add to your working visa health insurance. Some insurers also offer policies that include hospital, medical, and extras cover.
Any costs and charges that are more than the benefit paid by your insurer will be part of your "gap", which you pay (called "out-of-pocket expenses").
What does working visa health cover cost?
Policies researched by CANSTAR for working visa holders in 2017 ranged greatly in cost:
Premium Costs For Working Visa Health Cover (One Month)
Policy Type
Minimum
Average
Maximum
Single
$75
$140
$228
Couple
$149
$288
$456
Family
$150
$311
$502
Source: Canstar 2017 Working Visa Health Cover Star Ratings.
What are the waiting periods for working visa health cover?
There are a few waiting periods you need to know about for working visa health cover. Working visa health insurance providers may make you wait to claim benefits back if you access healthcare for:
Treatment for pre-existing medical conditions, disabilities and pregnancy-related services – waiting period 12 months
Treatment for pre-existing psychiatric conditions – waiting period 2 months
These waiting periods start from the day you arrive in Australia on your working visa. If you switch insurance providers part of the way through your visa, you will not have to serve the waiting periods again.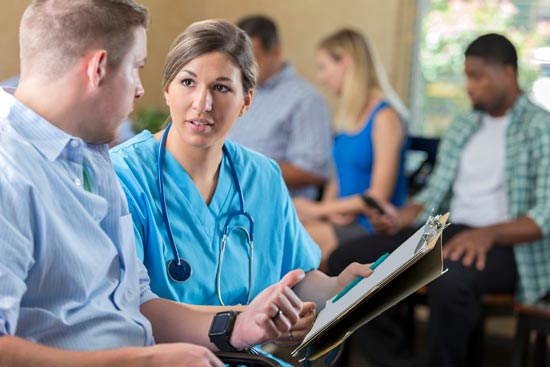 Who offers working visa health cover?
The insurance companies that offer working visa health cover in 2017 are:
Allianz Global Assistance
Australian Unity
Bupa Australia
Frank (GMHBA)
HBF
HCF
HIF
Medibank
IMAN Australia Health Plans (a subsidiary of nib)
You can buy your working visa health cover through your employer or you can buy it online on an insurance company's website. You can choose your insurance company, even if your employer has a "preferred provider" and recommends that you choose their provider. This is different to in the past, when only your employer could arrange your health insurance.
You can use the myVEVO Visa Entitlement Verification Online app (available for Android and Apple devices) to check your Australian visa expiry date, work rights, study rights, and travel conditions. You can also email your visa details directly from myVEVO to your employer, school or other organisation.
Can I transfer or switch working visa insurance companies?
You can transfer to a different working visa health insurance company anytime. If you paid in advance for your working visa health cover, you can get a refund, but you may have to pay a 'refund processing fee'.
You must buy a new working visa health insurance policy before you can get a refund from your previous insurance provider, because you must have insurance for the whole time you are in Australia. You will not have to wait the waiting periods again after you change working visa health cover providers, provided you are transferring to a policy with the same level of cover as your previous one.
Compare Working Visa Health Insurance
Find out more about working visa health cover with our latest star ratings report:
Working Visa Health Cover Star Ratings - Canstar
The inclusions mentioned represent a selection of what is covered at the time of writing. Additional terms and conditions may apply to different features. Additional fees may apply to the product. CANSTAR is not making any suggestion or recommendation to you about this product. Please ensure that you read the product disclosure statement (PDS) to determine all the current options and inclusions for the product you are considering.
CANSTAR is an information provider and in giving you product information CANSTAR is not making any suggestion or recommendation about a particular insurance product. If you decided to apply for an insurance policy, you will deal directly with an insurance provider, and not with CANSTAR. Premiums, coverage, benefit limits, and product information should be confirmed with the relevant insurance provider. For more information, read our detailed disclosure and our Financial Services and Credit Guide.
Sponsored products are paid advertisements and do not include all providers. Canstar receives a fee for referring you to the advertiser. Canstar is not giving you advice in relation to sponsored products. Canstar may receive a fee for referral of leads from these products. See How We Get Paid for further information. If you decide to apply for health insurance, you will deal directly with an insurance provider, and not with CANSTAR.
Consider the provider's detailed product and pricing information before making a decision to purchase a policy. The products displayed on this page do not include all providers and may not compare all features relevant to you. View the Canstar Health Insurance Star Ratings Methodology and Report. The rating shown is only one factor to take into account when considering products. For more information, read our detailed disclosure, important notes and additional information.