What features should you look for in working visa health cover? Make sure your policy will cover you fully while you're working in Australia, with help from
Canstar
.
What should working visa health cover include?
Things your insurance will cover are called "inclusions". The standard inclusions for working visa health insurance will help cover the costs involved in being admitted to a hospital within Australia. This will include the payments towards:
Hospital accommodation fees to stay in a hospital bed overnight
Surgery operating theatre fees
Doctor's fees where procedures are covered by your policy
Medicines listed on the Pharmaceutical Benefits Scheme (PBS)
Medical procedures and tests
Riding in an ambulance to hospital in an emergency
Hospital cover
Ambulance services
Your stay in a private hospital (for private hospital polices)
Your stay overnight in a private or shared room (accommodation)
Same day admission fee
Intensive care
Surgery operating theatre fees
Your stay in a public hospital as a private patient (accommodation)
Doctor's fee for in-hospital medical services as a private patient
Pharmacy medicines on the Pharmaceutical Benefits Scheme (PBS) taken while in hospital
Emergency accidental injury
Heart-related services (cardiac)
Ear, nose and throat
Removal of appendix (appendicitis)
Removal of tonsils and adenoids
Removal of wisdom teeth in hospital
Eye surgery including cataract lens
Rehabilitation and physiotherapy in hospital
Joint reconstruction and joint replacement
Pregnancy, assisted reproductive IVF, and childbirth (obstetrics) (waiting periods will apply)
Hysterectomy
Sterilisation
Psychiatric treatment (waiting periods will apply)
Renal dialysis (for kidney failure)
Colonoscopy
Gastric banding
Palliative care
Plastic non-cosmetic surgery (where medically necessary)
Prosthetics (surgically implanted)
All other in-hospital services on the MBS
If you want to be covered for any out of hospital costs, you might want to consider Hospital and Medical cover. This adds medical cover to your hospital cover.
Some policies are different because they may only provide for treatment in a public hospital, rather than a private hospital. While a public hospital only policy will satisfy the conditions on your visa, not having an adequate level of private hospital cover may mean you have to pay more tax in the form of the Medicare Levy Surcharge (MLS).
Medical cover
Medical cover may include:
General Practitioners (GP)
Specialists
Radiology (X-ray, MRI, CAT)
Pathology (e.g. blood tests)
Prescription pharmacy medicines (listed on the Pharmaceutical Benefits Scheme)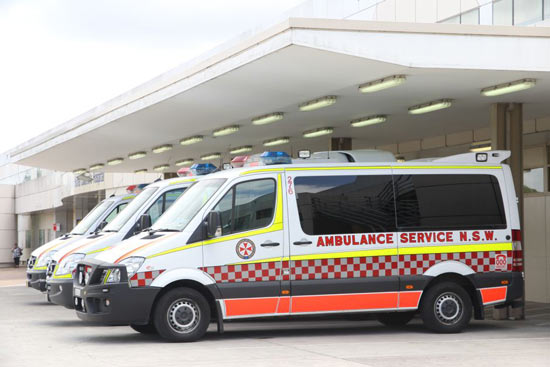 Am I covered for transport to hospital by ambulance?
Cover for transportation to a hospital in an emergency by ambulance will also be covered by your working visa health insurance policy under Hospital cover.
Things that are not usually covered by working visa health cover
Things your insurance does not cover are called "exclusions". Here are the common exclusions you should avoid for working visa health cover.
Health insurance in Australia does not usually pay for medical services provided outside of a hospital. However, some working visa health cover policies will provide benefits equivalent to (or above) the benefits available to Australians. Benefits on these "hospital and medical" policies may include:
Visits to a general practitioner (GP)
Visits to a specialist, such as a cardiologist
Diagnostic services such as pathology (blood tests) or radiology (x-rays, MRI)
Prescription medicines, usually only when listed on the Pharmaceutical Benefits Scheme (PBS)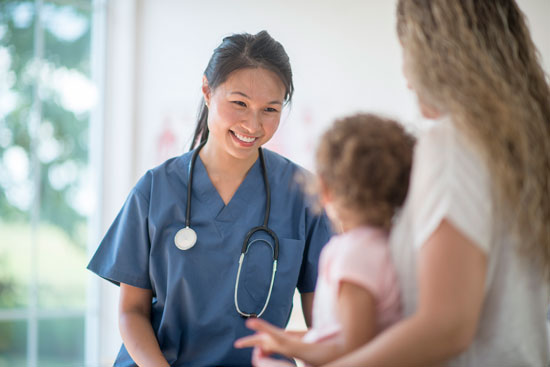 For all of these inclusions, various levels of benefits will apply, and there also may be limits on how much can be claimed by a person in a year. Benefits for medical services are payable as a percentage of the Medicare Benefits Schedule (MBS) fee for that particular procedures, with the benefit usually between 85% up to 150%. The MBS fee is an amount set by the Australian Governments. The actual fee charged by the service provider may be higher than the Schedule Fee, so you may find yourself having to pay the 'gap' between your benefit and the fee.
For prescription medicines, there may be a co-payment payable for each medicine, as well as limits for the amount that can be claimed in one year. Benefits range from 60% to 100% of the cost of the medicine.
Extras that might not be covered with working visa health cover
Some insurance providers cover things other than hospital or medical costs, and these are called "extras". In order to be covered for extras, you would normally need to buy a General Treatment or Extras cover policy in addition to your Hospital policy, or take out packaged cover, which may include both Hospital, Extras, and Medical cover.
Extras are services that are not covered by Medicare, Australia's publicly funded universal healthcare scheme. These include things like:
Dental care (teeth)
Optical (eye glasses)
Physiotherapy or physical therapy (rehabilitation after injury or strain)
Podiatry (feet)
Clinical psychology (mental health)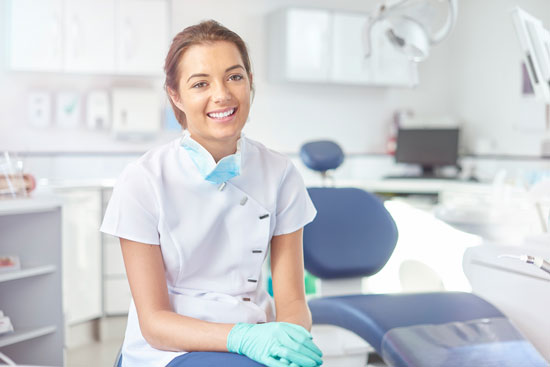 Alternative medical practices such as chiropractic services, naturopathy, acupuncture, and homeopathy are also often included in extras policies.
Canstar does not specifically rate extras products for holders of working visa; however, most providers will allow you to take out the same policies that are available for Australia residents, which you can find on our website. There may also be packaged cover options specifically for people coming to work in Australia.
Find the cover you want
If you are looking for working visa health cover, find the insurance policy that provides outstanding value for your needs. Compare working visa health cover in Australia on the Canstar website:
Find out more about working visa health cover with our latest star ratings report:

The inclusions mentioned represent a selection of what is covered at the time of writing. Additional terms and conditions may apply to different features. Additional fees may apply to the product. Canstar is not making any suggestion or recommendation to you about this product. Please ensure that you read the product disclosure statement (PDS) to determine all the current options and inclusions for the product you are considering.
Canstar is an information provider and in giving you product information Canstar is not making any suggestion or recommendation about a particular insurance product. If you decided to apply for an insurance policy, you will deal directly with an insurance provider, and not with Canstar. Premiums, coverage, benefit limits, and product information should be confirmed with the relevant insurance provider. For more information, read our detailed disclosure and our Financial Services and Credit Guide.