Experiencing a toothache when chewing, unusual sensitivity to hot and cold food, or spontaneous pain in a tooth? These could be potential signs of root canal issues and that you may need root canal therapy.
While it's one of the more common dental procedures, root canal therapy can be costly, depending on the amount of damage to your tooth. So, what exactly is root canal therapy, what are the costs involved and is it covered by private health insurance? Let's break it down.
What is root canal therapy?
Australian Dental Association president Carmelo Bonanno told Canstar that in the middle of every tooth is a pulp made up of nerves and blood vessels. When the pulp inside a tooth becomes infected or badly damaged, root canal therapy is often required to save the tooth.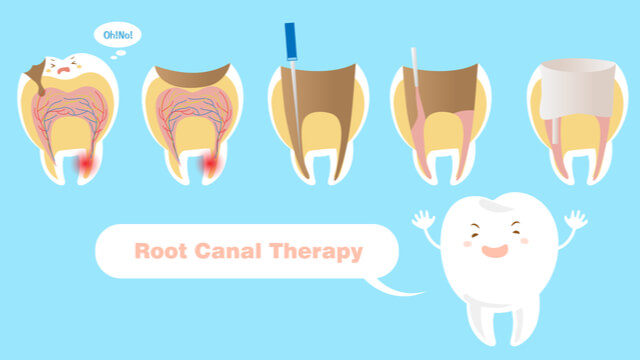 Dr Bonanno says a root canal procedure involves drilling a hole into the biting surface of the tooth to open up the canal – the area inside the tooth that houses the pulp. The area is then cleaned, shaped and sealed with a filling. To protect the tooth from further issues, a crown is usually placed over the top.
How much does root canal therapy cost?
The cost of root canal therapy can vary depending on the complexity of the issue, the number of root canals involved, who's performing the procedure and whether any extra visits are required post-treatment. A base cost for the procedure of a single canal treatment is approximately $450, according to the 2019 Australian Dental Association Fee Survey.
This estimate does not include any extra costs such as consultations, screening or additional procedures such as irrigation and temporary root fillings. There will also be additional fees for restoring the surface of the tooth with a filling or a crown.
Dr Bonanno says root canal therapy may require multiple visits to the dentist or endodontist. The first appointment may be needed to identify the issue through an examination and X-ray. Depending on the severity of the issue, the dentist or specialist may give you an initial treatment (such as antibiotics for the infection or pain medication) to temporarily relieve symptoms.
"To avoid bill shock and to ensure you're getting a fair price, it's important to find out what the cost of the treatment will be before you commence. You should never proceed with treatment unless you've been given a formal quote. If you're not happy with the quote or advice, get a second opinion," Dr Bonanno said.
Do you need root canal therapy?
There are several reasons why root canal therapy might be required on your tooth. Untreated dental decay, the build-up of decay beneath a filling or trauma to a tooth can all be reasons why someone might need root canal therapy, Dr Bonanno says.
Research from the Australian Institute of Health and Welfare found just under half of Australian adults visit a dentist every year and Australians aged 15 and over have an average of 12.8 decayed, missing or filled teeth. Regular trips to the dentist will help keep tooth decay at bay and ultimately, reduce the likelihood of root canal therapy, Dr Bonanno says.
While the symptoms of root canal infection can often be quite painful, Dr Bonanno says in some cases, tooth pulp may become damaged or infected without any symptoms. In this case, you might need an x-ray during a dental check-up to determine what's going on with your tooth. If you do experience pain in your teeth, Dr Bonanno recommends you see your dentist as soon as possible. Once a nerve is irreversibly damaged, adds Dr Bonanno, the only treatment available to retain the tooth is root canal therapy, or the removal of the tooth altogether.
Who can perform root canal therapy?
Any dentist can perform root canal therapy. However, for more complex cases – such as a challenging position of the tooth, curved roots or a severe degree of infection – some dentists may refer you to an endodontist who specialises in the treatment of dental pulp diseases and injuries.
Is root canal therapy covered by private health insurance?
Whether you're covered for root canal therapy will depend on the type of private health insurance cover you have. Most standard extras policies will include general dental insurance, which may provide a level of cover for routine treatment services such as oral exams, a clean and scale, minor fillings, plaque removal and X-rays.
For more complex dental procedures, such as root canal therapy, you may be required to take out a higher level of extras cover which includes major dental insurance. This cover may come with a waiting period, which for several insurers is six to twelve months.
If cover for root canal therapy is included in your policy, you may still have to pay out-of-pocket expenses, depending on the level of cover provided by your health fund. It's also worth noting that many extras policies have a yearly limit for major dental cover, which is the maximum amount you can claim per year per person for these more involved procedures.
Once your dentist or specialist has given you a quote, it's worth contacting your insurer to find out if a waiting period applies and what your rebate will be before proceeding with the treatment. If you don't have the cover you require, consider shopping around for a policy that better suits your needs and budget. You may also wish to consider what paying upfront for root canal therapy may mean to you, and getting several quotes for various specialists.
---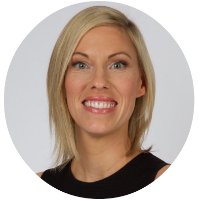 About Ali Hiddlestone
Ali is a freelance writer covering everything from finance, health, lifestyle, travel, media and real estate. Her articles have featured in several publications including Coast Beat magazine and Huffington Post. Prior to working freelance, Ali worked extensively in TV and print media, marketing, PR and Advertising in Australia and overseas.
Main image source: REDPIXEL.PL (Shutterstock)