Canstar
has revealed the national and state-based winners of its 2019 Health Insurance Awards.
With literally thousands of different health insurance policies and products available to Australian consumers, it can be tricky trying to figure out which policy is right for you. Canstar crunched the numbers on 4,991 hospital policies and 1,604 extras policies, to figure out which ones offered outstanding value. We combined these results to calculate which insurers took home our national and state-based Health Insurance Awards for 2019.
What makes for a 5-Star Rated health insurance policy?
Canstar's health insurance Star Ratings methodology is designed to reflect a range of health insurance needs based on different consumers' life stage, family structure, gender and the level of coverage they are looking for. This means that the requirements for a 5-Star Rated policy can often vary across different ages and requirements in terms of how much importance is placed on price versus features. That being said, the various Award winners generally boasted competitive premiums, a wide range of features, and very strong performance across multiple profiles.
The three national winners were commended by Canstar Research for their "well-rounded performance across all states", and for offering "competitive policies across hospital, extras, and packaged profiles alike".
How did this year's sweeping health insurance reforms affect the results?
Canstar made several changes to its health insurance Star Ratings methodology as a result of the April 2019 health insurance reforms. The changes included expanding the methodology to take age-based discounts into account, as well as factoring the 38 newly-introduced clinical categories into our research for hospital and package policies.
The Research team noted that certain hospital products with a $750 excess (the previous maximum was $500) had "very competitive premiums" under the new methodology. On the other hand, some products lost ground for not offering age-based discounts, which made their policies, on average, more expensive for younger customers than others.
Furthermore, the introduction of Basic, Bronze, Silver, and Gold product tiers allowed some providers to pick up points for well-formulated new products. The top-performing products for younger age profiles were predominantly in the Bronze tier, whereas Silver policies tended to win out in the established profiles, Canstar Research found.
The national winners
This year's three national winners (listed below in alphabetical order) have all retained their Award from last year. They also each won a handful of state-specific Awards.
Bupa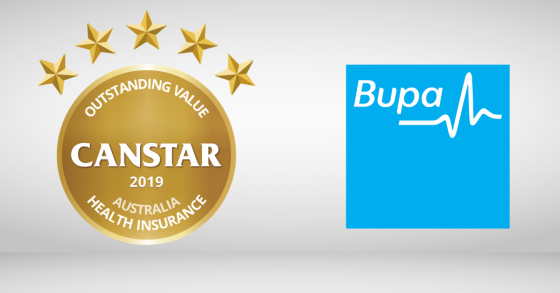 Bupa was one of the three national winners, and also won the Hospital Award in the Northern Territory, South Australia, and Western Australia.
HCF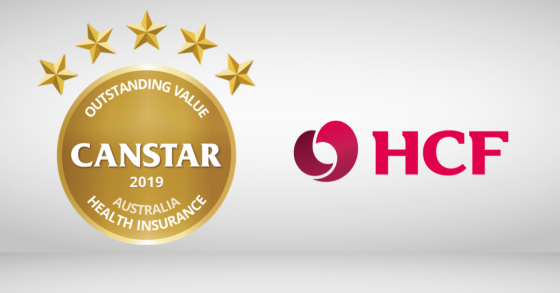 HCF won a national Award once again, and also picked up awards in SA for its Package products, the NT and WA for its Extras and Package policies and Tasmania for its Hospital, Extras and Package products.
Medibank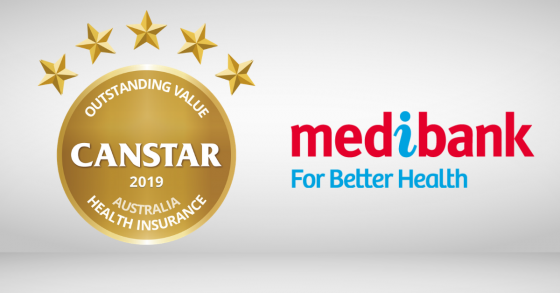 Medibank retained its 2018 national Award, and also won in Victoria for its Hospital offerings. Specifically, Medibank's Bronze hospital policy was noted to strike "a good balance of cost for the number of inclusions" for young customers.
The state-based Award winners
NSW

HBF (Extras)
Westfund (Hospital & Package)

NT

Bupa (Hospital)
HCF (Extras & Package)

QLD

HBF (Extras)
Westfund (Hospital & Package)

SA

Bupa (Hospital)
HBF (Extras)
HCF (Package)

TAS

HCF (Hospital, Extras & Package)

VIC

HBF (Extras)
Medibank (Hospital)
Mildura (Package)

WA

Bupa (Hospital)
HCF (Extras & Package)