Surcharge fees have been around for more than a decade, hitting spenders' pockets. But why were they introduced and how can you avoid paying fees?
When a credit card surcharge is mentioned – or worse still, not mentioned – when you're buying something, most people find the hairs on the back of their neck standing up in protest. When you add a surcharge to the price, all of a sudden that cheap fare or bargain handbag doesn't seem like so much of a good buy after all.
What is a credit card surcharge?
A credit card surcharge is an extra charge that consumers pay on top of the price of goods of services when they choose to pay with a credit card.
In 2003 the RBA introduced rules that allowed businesses to charge a surcharge to customers paying by credit card. In theory this was a good move, as it removed the previous model which effectively charged all customers for the costs of card acceptance; to put it another way, non-credit card using customers were being forced to subsidise the costs of other customers using credit cards. The introduction of surcharges stopped this blanket subsidisation and made consumers aware that some methods of payment were more expensive to administer than others.
However back in 2003 the RBA didn't set any price limits on the surcharge that businesses could charge, and as you can imagine this led to several cases of pretty excessive surcharging. The rumbles of consumer discontent got louder and louder. In 2013 the RBA introduced new surcharging standards which allowed card schemes to limit the surcharge a business could set to "the reasonable cost of acceptance". This varied from card scheme to card scheme, but topped out at approximately 2%.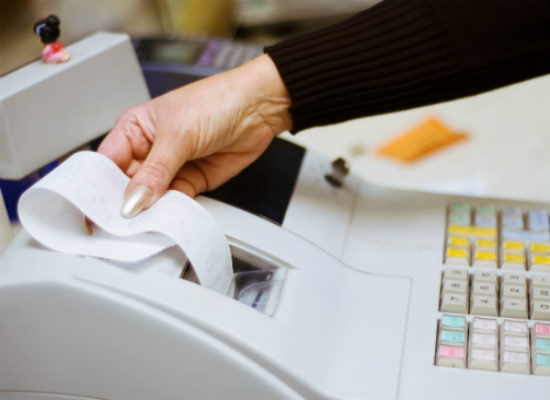 What are average credit card surcharge costs?
The Reserve Bank, in May, announced the pricing standard that will apply to transactions from September, as follows:
The weighted-average benchmark for credit cards is 0.50 per cent
The benchmark for debit cards is 8 cents
The weighted-average benchmarks will be supplemented by ceilings on individual interchange rates
The Government has given the Australian Competition and Consumer Commission (ACCC) investigation and enforcement powers over cases of possible excessive surcharging.
"The new law limits the amount a large business can charge customers for use of payment methods such as most credit and debit cards. Businesses can only pass on the permitted costs of the payment method such as bank fees and terminal costs," ACCC Chairman Rod Sims said.
"The new law has caused many large businesses to review their pricing practices. We expect to see a move from flat fee surcharges for purchasing items like flights, towards percentage based or capped surcharges. The ACCC is aware that some event ticketing companies are intending to change their pricing practices from 1 September such that consumers will no longer be charged fees based on the payment method chosen."
Lowering the surcharge for credit card paying customers may mean one of two things.
Some merchants may choose to keep their prices the same. The lower surcharge and same prices mean you pay less than you used to when you pull out a card to pay for goods and services.
Other merchants may choose to return to the pre-2003 model, raising their overall prices so that every customer compensates for the lowered surcharges.
The main place you can expect to see prices changing to meet the new surcharging standards is with airline tickets, travel agents, and other event ticketing agencies.
How can you avoid paying a credit card surcharge?
The obvious answer is to pay in cash as often as you can; however, it might also be worth trying to find cafes/green grocers/supermarkets that don't charge a credit card surcharge to avoid the problem altogether.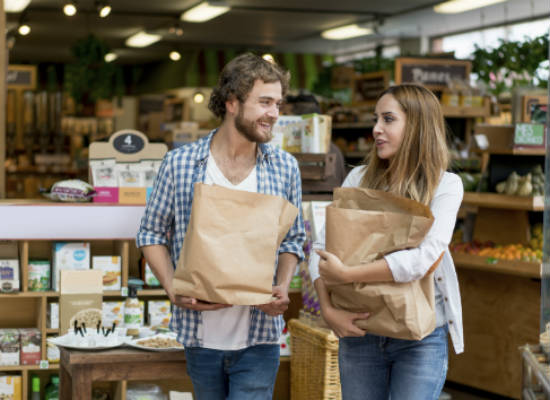 Consumers are also urged to "Dob in the Wrongdoer" to the ACCC, keeping in mind that the ban has already commenced for large retailers but doesn't start until September 2017 for all other merchants. (Large retailers are defined as either having gross revenue of more than $25 million, the value of its assets is more than $12.5 million, or it employs more than 50 people.) Consumers can dob in a wrongdoer online: http://accc.gov.au/contact-us/contact-the-accc
Meanwhile, being aware of credit and debit card surcharges is your best protection to ensure you don't pay more than you need to.
If you're currently comparing credit cards, the comparison table below displays some of the low interest credit cards currently available on Canstar's database for Australians looking to spend around $2,000 per month. Please note that this table features links direct to the provider's website, and is sorted by Star Rating (highest to lowest), followed by provider name (alphabetical). Use Canstar's credit card comparison selector to view a wider range of credit cards.
Learn more about Credit Cards