Parents, prepare to be pestered into purchases once again: Harry Potter and Batman could be the next big thing when it comes to Ooshies collectables. The company behind the popular rubber pencil toppers has dropped one collection at Kmart and Target, and another at rival retailer Big W.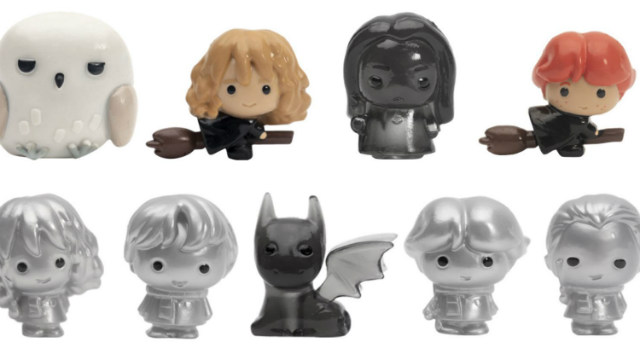 Social media erupted with the news this week that the company behind the recent successful in-store promotion for Woolworths, Ooshies, had released a collectable edition of characters from JK Rowling's Harry Potter series.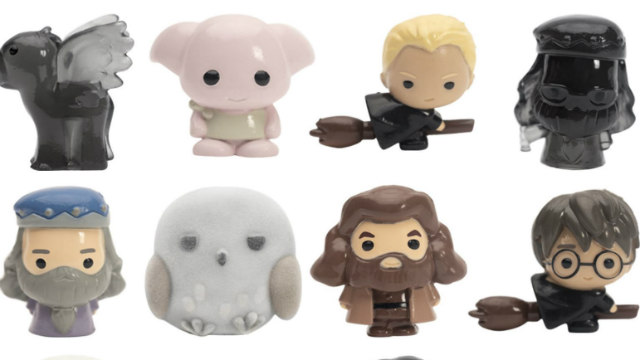 The news came as the shelves were being readied at Big W, where a huge pack of Batman Ooshies was soon to land, just in time for pre-Christmas orders. Ooshies confirmed on its Facebook page that the 50-pack would be available from yesterday, but the product has not yet appeared on Big W's website.
The releases come after Woolworths' Lion King Ooshies promotion was credited with helping to boost the grocery chain's earnings by 7.2%. However the results were overshadowed by revelations that the company had underpaid workers.
During the promotion, shoppers were given a Lion King Ooshie every time they spent $30 on groceries. Some of the collectible characters were listed on eBay for thousands of dollars, and a pair of farmers cut up a rare furry Simba Ooshie in protest at online bullying they received after trying to sell it online to buy water. The campaign has ignited interest in collecting the rubber toys, which are available for sale in various sized packs from major retailers.
What's in the Harry Potter Ooshies collectable series?
Harry Potter Ooshies collectables can be purchased from Kmart for $15, in a set of seven characters. Six characters are visible before you purchase a pack, while there is one "secret" character – the buyer has to open the pack to discover its identity (it's possible that a collector may end up with multiples of the same Ooshie).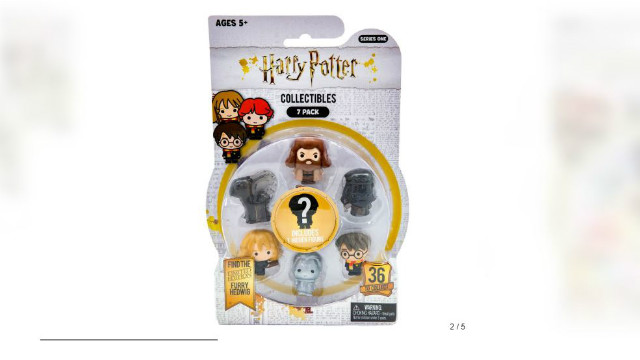 The pack has also been for sale at Target, listed online for $10 – although it appears its stock is at very low levels. There are 36 collectable figures in the series (Series 1), including one limited edition Ooshie – a Furry Hedwig (Harry's owl).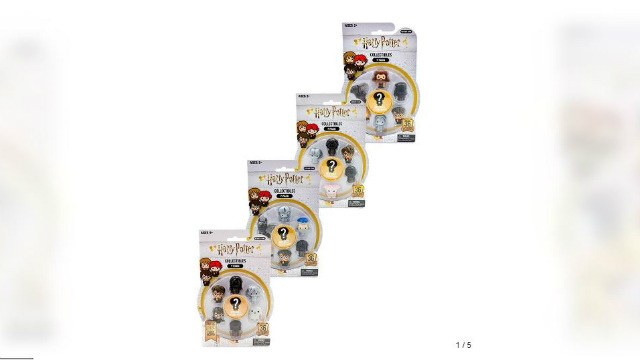 There does appear to be a Series 2 available, however, it is not immediately clear if the range is available in Australia as yet.
What's in the Batman Ooshies pack at Big W?
There are 50 collectable Batman Ooshies in the pack that is for sale at Big W, part of the DC Comics series of the pencil topper range. While the Ooshie facebook page indicated that the pack was now available, at the time of publication Big W did not list it on its website. No price information was available, but Ooshies' Facebook page indicated to customers that the range would feature in the 14 November Big W catalogue.