There are many risks to be aware of before getting a credit card. Canstar explains how to avoid the usual credit card risks and dangers.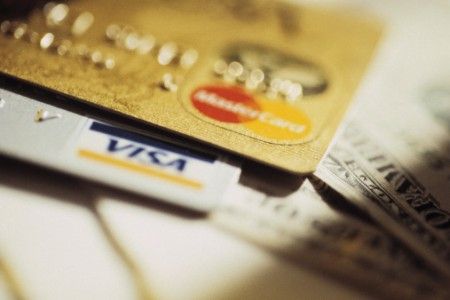 With Australians collectively owning around 16.7 million credit cards and charge cards, there's no doubt that many of us have at least a mild addiction to the plastic. So choosing a card that suits your spending and saving habits is essential.
And with Australians currently paying interest on around $32 billion of credit card debt, it's worth asking whether credit cards are even worth it! Here are 5 questions you need to ask yourself when considering a credit card.
1. Why do you need it?
Why do you want a credit card in the first place? Do you really need fast money for something important, or are you impulse buying something that can wait until you save the money for it? Is it "just for emergencies"?
Think about what you will be using a credit card for before choosing the right one for the job. It's great to have a security plan in place in case you really need access to money, but you need to make sure that you really use it as a last resort (e.g. medical bills or a broken fridge). Avoid relying on your credit card for "quick fixes".
Working out exactly why you want a credit card will help you decide whether you really need one – and if you do, choose one that suits you.

2. How will you pay it off?
Do you realistically intend to pay off the credit card balance each month before incurring interest? If yes, your interest rate won't matter as much, so you can afford to look at Low Fee credit cards.
If not, you're better off looking at Low Rate credit cards. With enough research, you can find credit cards on offer currently with ongoing interest rates as low as 8.99% p.a.
Low Rate cards might have a higher annual fee (although not always), but in the long run, paying $80/year for your credit card is generally better than having to pay 25% interest per month.
3. Is credit card insurance a trap?
Credit card insurance is one trap to be aware of because credit card issuers may offer you credit card insurance when you are approved for a card. This insurance covers you for the minimum repayment on a certain card balance if you were unexpectedly unable to make payments due to death, disability, or involuntary unemployment or redundancy.
This may seem like a good option to cover your repayments in the case that you are not able to do so, but it only covers your minimum repayment and the insurance premiums are an additional expense that adds to the balance on your card. Think about your reasons for getting the card and really consider if you need this added cost.
4. What about balance transfers?
If you are going to transfer a balance on your credit card to a Low or Zero Interest card, you need to consider whether you can realistically pay off the balance during the interest-free period. Work out how much you would have to pay per month and set up automatic payments.
If you can't afford that amount each month, check that you are able to afford the interest rate that you will revert to at the end of 0% period. This is usually much higher than if you had transferred your balance to a regular Low Rate credit card. Make a budget and stick to it!
5. Can you actually use the incentives?
Many credit card issuers offer reward programs to their customers as an incentive to use the card. These aren't usually designed as a great option for the everyday spender. The interest and fees on these cards usually outweigh any rewards, unless you spend upwards of $15,000 a month on the card (which is not a good idea for the everyday person). It may be wise to stay away, to avoid getting hooked on what might seem like a tempting offer.
If you're currently comparing credit cards, the comparison table below displays some of the low interest credit cards currently available on Canstar's database for Australians looking to spend around $2,000 per month. Please note that this table features links direct to the provider's website, and is sorted by Star Rating (highest to lowest), followed by provider name (alphabetical). Use Canstar's credit card comparison selector to view a wider range of credit cards.
Learn more about Credit Cards