Owning a car can be very expensive once you pay for fuel and the odd maintenance job – let alone if you have a breakdown – so people are starting to turn to more economical methods of transport.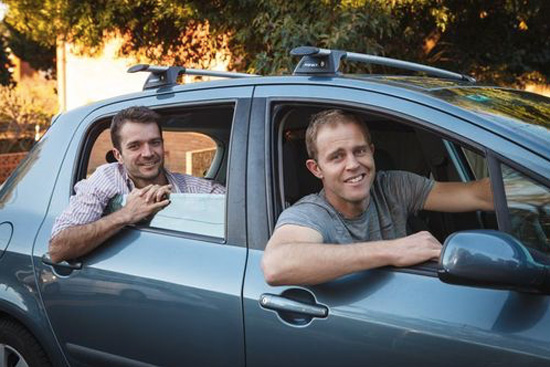 The 2016 Australian Automobile Association's transport affordability index shows that the average Australian family with two cars spends up to $22,000 a year getting around.
But peer-to-peer car sharing network Car Next Door is giving consumers a solution by providing a platform for car owners to rent out their cars to people and earn thousands in the process.
"We have people walking away with $10,000 a year in their hand by renting their car out to neighbours through our platform," said Car Next Door CEO and co-founder Will Davies.
Average car owners using the service make around $3,500 each year, compared to the high rollers earning up to $10,000 a year.
For people borrowing cars through this service, Car Next Door says it us up to 50% cheaper than other car sharing options on the market, with cars generally costing around $5 per hour or $25 per day to rent.
With the sharing economy and peer-to-peer services being embraced by millions of consumers globally, Mr Davies describes Car Next Door as like the "Airbnb for cars".
It can be used for anything from borrowing a car to get to work, or hiring out a ute when moving house.
Car Next Door is currently available in Sydney, Melbourne, and Brisbane, with plans to roll out the service to another four Australian cities in 2017.
The company also plans to launch a mobile app to improve their user experience by 2018.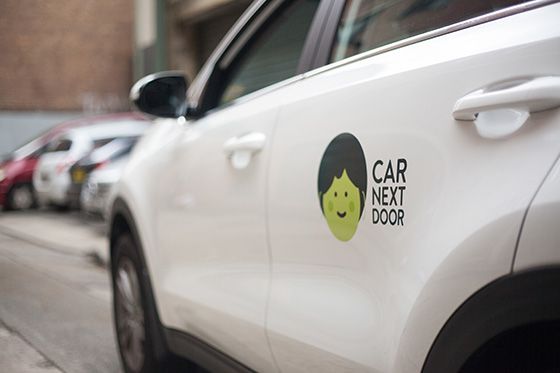 Current model of car ownership is "crazy, costly, and wasteful"
Mr Davies noticed many cars just sitting around unused while he was living in the densely populated Bondi Beach area.
"The current model of car ownership is crazy – it's costly and wasteful," said Davies.
According to Car Next Door, recent studies have shown that cars are sitting parked and unused 95% of the time.
Mr Davies considers this astounding when you take into account the fact that cars are one of the biggest expenses we have.
Outgoing costs such as registration, insurance, fuel, and tolls add up to become a "huge financial burden".
Mr Davies says the Car Next Door service is a great option for people wanting to offset some of those costs.
"More and more people have two, or even three cars, in the household and what we're finding is they are leasing out their second car to offset this cost – it's great if you're running a second car just for the morning and afternoon school drop off or weekend sport," said Davies.
Car Next Door is creating greater access to affordable, flexible and environmentally-conscious car rental options for borrowers, according to Davies.
Car sharing and driverless cars are the way of the future
Davies says there is massive scope for growth in the car sharing economy, with so many vehicles sitting unused most of the time.
"With the shift to access over ownership, peer-to-peer sharing is going to be the fastest way to unlock the idling capacity of that massive fleet of existing cars," said Davies.
He says people are rapidly moving away from the old "one person, one car" model, as we have already seen a massive uptake in car sharing and ride sharing, with regional areas even showing an increasing demand for the service.
Davies expects that in a few years, driverless cars will be the next thing to "blow all of this out of the water".
"Driverless cars are going to be absolutely revolutionary over the next 10 years," said Davies.
The Car Next Door CEO hopes to be front and centre of that revolution, bringing about the "de-car-ing" of Australian cities.
Sydney households paying big for transportation
According to the 2016 Australian Automobile study, Sydney households face the highest transport costs of any city in Australia, both in dollar terms and as a percentage of household income.
Without even taking parking costs into account, a typical two-car Sydney household faces weekly transport costs of $419 per week, ahead of Brisbane at $376 and Melbourne at $348 per week.
In contrast, higher income but lower density cities like Perth and Canberra have lower household transport costs of $301 and $300 per week respectively.
Car Next Door expects their business model will be appealing to those consumers feeling the heat of high transportation expenses.