Car loan basics
Applying for a car loan
Saving on car loans and credit ratings
Other car loans information
---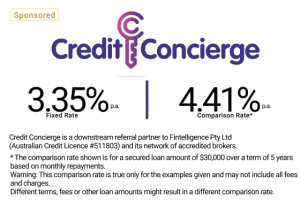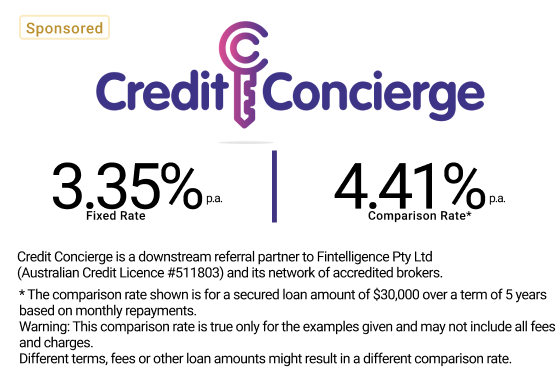 Car Finance – Consumer Car Loan Offer
Hand-picked network of finance experts
Car finance experts specialising in new, used and refinanced car loans
Access wholesale interest rates from over 30 lenders
Connect to experts with access to over 80 loan products
Brokerage/Application Fee $350.00 and Monthly Fee $8.50
Australian Credit Licence 511803
---
Car Loans Information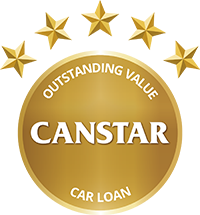 What is a car loan?
A car loan is a type of personal loan used for buying a motor vehicle such as a car, ute, 4WD, motorbike or other road vehicle. If you need a vehicle but do not have enough savings to purchase one upfront, a car loan can be a helpful form of finance, as long as you can afford the repayments.
You can take out a car loan to purchase a new or used vehicle. The lender may specify a maximum age that the vehicle can be to qualify for the loan.
There are two main types of car loans, secured car loans and unsecured car loans.
What is a secured car loan?
Most car loans are secured. With secured car loans, the loan will typically be secured by the vehicle you are purchasing. This means that the lender can repossess your car and sell it if you don't repay the loan on time.
What is an unsecured car loan?
Some lenders offer unsecured car loans. These are mainly available for used cars and are not secured by any property. Unsecured car loans typically have higher interest rates than secured car loans. This is because there is a greater risk to the lender. If you fail to make repayments, there is no particular asset tied to the loan for them to repossess. Instead, a lender may choose to take a borrower to court if their repayments are not met.
You can consider different types of car loans using the comparison selector tool at the top of this page.
What are the pros and cons of car loans?
There are both pros and cons to car loans. While a car loan might enable you to purchase a more expensive vehicle, and to balance repaying costs over a longer timeframe, you'll usually need to pay interest, and there can be associated fees to consider. There are also the risks of repossession. Your credit score may also be impacted by you taking out a car loan.
What are the advantages of a car loan?
A car loan may enable you to purchase a more expensive car than what you might otherwise be able to afford if you paid for a car using cash upfront.
A car loan is repaid over a fixed term, so you have a clear timeline for when you can repay the loan amount (provided you make your repayments and pay any additional fees on time).
You typically have between one and seven years to repay the loan.
If you choose a car loan with a fixed interest rate, the interest rate will stay the same during the loan, so you can budget how much you need to repay every month.
If you take out a car loan and make the repayments consistently, there may be a favourable longer term impact on your credit score.
What are the disadvantages of a car loan?
Car loans can come with various fees. For example, there may be establishment fees, service fees, late payment fees, extra repayment fees and early repayment fees.
You must make your repayments or your lender could repossess your car (with a secured loan) or take you to court (with an unsecured loan).
You will pay more than just the principal cost of a car if you take out a car loan. You'll also usually need to pay interest, and this can add to the total cost of purchasing a car overall.
If you take out a car loan and do not consistently make the repayments on time, there may be a negative effect overall on your credit score. This may, in turn, impact how lenders perceive you as a borrower for future requests for credit. If you have a low credit score, it can impact the interest rate you pay on personal and car loans.
Looking for the best car loan?
It's important to shop around to find the best car loan for your circumstances. When comparing car loans, it's worth considering both the price (including interest rate and fees) and features (for example, can you pay off the loan early?). To help consumers compare their options, Canstar researches and rates over 200 products from over 70 providers as part of its Car and Personal Loan Star Ratings.
How does Canstar compare car loans?
Canstar compares car loans using a unique and sophisticated Personal and Car Loans Star Ratings methodology, which looks at both price and features. The ratings represent a shortlist of products, enabling customers to narrow down their search to products that have been assessed and ranked.
Some of the features Canstar considers for car loans are:
total cost including the interest rate, upfront fees and ongoing fees
loan purpose
security requirements
repayment requirements and options
redraw, top up, offset and switching facilities
online self service for the loan
Features are evaluated and weighted that impact consumers throughout the loan process, from researching product information through to the application and settlement process, loan management, customer service, and loan closure options.
You can compare car loans based on your own requirements using the comparison selector tool at the top of the page.
Car loan rates in October 2021
Interest rates on car loans can change regularly, as lenders compete for customers. If you're car shopping and need to borrow money for the purchase, it can pay to also shop around a range of car loans.
To help you understand whether a car loan you're considering is competitive in the current market, below we show the average and lowest interest rates and application fees on Canstar's database, including car loans for both new and used vehicles, as at 6 October, 2021.
Average secured car loan rate (new vehicles): 6.71%
Lowest secured car loan rate (new vehicles): 3.99% (various comparison rates)
The average application fee on secured new vehicle car loans is $224, while the lowest is $0.
Average secured car loan rate (used vehicles): 7.26%
Lowest secured car loan rate (used vehicles): 3.99% (comparison rate from 4.86%)
The average application fee on secured used vehicle car loans is $223, while the lowest is $0.
Source: www.canstar.com.au. Based on secured new car and secured used car loans on Canstar's database for a loan amount of $30,000 and a loan term of five years. Includes variable and fixed rate loans. Excludes loans limited to the purchase of environmentally-friendly products. Average rate based on the mid-rate for loans that supply a rate range.
Looking for the cheapest car loan?
If you're looking for finance to buy a car, you might think that signing up for the cheapest car loan you can find is the way to go. It's worth keeping in mind that going with the lowest interest rate won't necessarily mean you're getting the cheapest car loan deal overall.
Upfront and ongoing fees can eat into some of the money you'd save in interest, while the features you get with the loan may boost the value you're getting overall. For example, a car loan with a slightly higher interest rate that allows you to make extra repayments and pay off the loan early without penalty might better suit the needs of some borrowers, helping them get ahead faster than a 'cheapest' car loan rate might.
It can be a good idea to watch out for car loans that appear cheap but which require a balloon payment in order for you to own the car. This is a one-off lump sum payment at the end of the loan term that can add significantly to the cost.
What are the lowest car loan rates?
You can use Canstar's comparison selector tool (at the top of the page) to find the lowest car loan rates from providers in our database. Simply compare loans and filter the results by the lowest advertised rate.
You might also want to check out the comparison rate. A comparison rate takes into account the interest rate plus most ongoing fees and charges. It's designed to give you a more accurate estimate of the total cost of the loan per year.
---
Car Loan Repayment Calculator
Canstar's Car Loan Repayment Calculator could help you figure out what your car loan repayments may be and how much interest you pay.
Simply enter the amount you wish to borrow, the current interest rate, the loan term and how regular the repayments will be to see how much your repayments could be.
Car Loan Articles & Guides
Car loan providers we research and rate
Canstar researches and rates the following car and personal loan providers:
Alex
ANZ
Arab Bank Australia
Australian Military Bank
Australian Unity
Auswide Bank
Bank First
Bank of Melbourne
Bank of us
BankSA
BankVic
Bankwest
bcu
Bendigo Bank
Beyond Bank
BOQ
Commonwealth Bank
Community First Credit Union
Credit Union SA
CUA
Easy Street Fin Services
Endeavour Mutual Bank
G&C Mutual Bank
Gateway Bank
Geelong Bank
Greater Bank
Harmoney
Heritage Bank
Horizon Bank
HSBC
Hume Bank
Hunter United
Illawarra Credit Union
IMB
ING
Jacaranda Finance
Latitude Financial Services
Liberty Financial
loans.com.au
Macquarie Credit Union
ME Bank
MoneyPlace
MOVE Bank
MyState Bank
NAB
Newcastle Permanent
Northern Inland Credit Union
NRMA Car Loans
OurMoneyMarket
People's Choice Credit Union
Plenti
QBANK
Qudos Bank
Queensland Country Bank
RACQ Bank
RACV
Regional Australia Bank
Reliance Bank
SERVICE ONE Alliance Bank
SocietyOne
St.George Bank
Summerland Credit Union
Suncorp Bank
Sydney Mutual Bank
Symple Loans
Teachers Mutual Bank
The Capricornian
The Mac
Transport Mutual Credit Union
UniBank
Westpac
WISR
Source: 2020 Car and Personal Loan Star Ratings.
You can compare car loans using the comparison selector tool at the top of this page.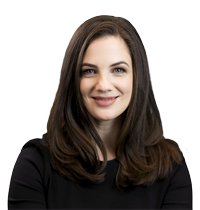 As Canstar's Editor-in-Chief, Nina heads up a team of talented journalists committed to helping empower consumers to take greater control of their finances. Previously Nina founded her own agency where she provided content and communications support to clients around Australia for eight years. She also spent four years as the PR Manager for American Express Australia, and has worked at a Brisbane communications agency where she supported dozens of clients, including Sunsuper and Suncorp.
Nina has ghostwritten dozens of opinion pieces for publications including The Australian and has been interviewed on finance topics by the Herald Sun and the Sydney Morning Herald. When she's not dreaming up ways to put a fresh spin on finance, she's taking her own advice by trying to pay her house off as quickly as possible and raising two money-savvy kids.
Nina has a Bachelor of Journalism and a Bachelor of Arts with a double major in English Literature from the University of Queensland. She's also an experienced presenter, and has hosted numerous events and YouTube series.
You can follow her on Instagram or Twitter, or Canstar on Facebook.
---
This content was reviewed by our Deputy Editor Sean Callery and Sub Editor Tom Letts before it was published as part of our fact-checking process. You can also read more about Canstar's editorial team.