Aussies aren't likely to be heading overseas anytime soon, but you could be getting slugged with hidden costs as a result of not travelling.
You'd think that not being able to take an overseas holiday would be saving you money but if you're not careful it might cost you. Here are three things to watch out for.
1. Inactivity fees on travel money cards
If you have a travel money card that you had loaded with foreign currency in preparation for an overseas trip it's worth taking a look to see if any fees apply for not using the card. Three of the 15 travel money cards on Canstar's database charge an inactivity fee (see table).
Inactivity fees on the three cards kick in if they have not been used in 12 months. And these fees can quickly add up. For example, the 7-Eleven Just Go Visa Prepaid Travel Card charges $5 a month which adds up to $60 a year.
Travel money cards that charge an inactivity fee
| | | | |
| --- | --- | --- | --- |
| Provider | Card | Inactivity Fee | Time Before Inactivity Fee Applies |
| 7-Eleven | 7-Eleven Just Go Visa Prepaid Travel Card | $5 per month | 12 mths |
| Travelex | Travelex Money Card | $4 per month | 12 mths |
| Velocity Frequent Flyer | Velocity Global Wallet | 0.50% of balance per month | 12 mths |
Source: www.canstar.com.au – 19/10/2020.
It's worth thinking about what you want to do with the money – even if you have money on a travel money card with no inactivity fees.
Do you need to access the money for other expenses? If so, you might want to take the money out. It may mean you end up losing out if the exchange rate isn't in your favour but you may be prepared to take the hit.
The way you can withdraw your unused money varies depending on the travel money card. In some cases, it can be as easy as using internet banking while in others it might require a trip down to the bank. Check with your product provider.
Another option is to use the card to shop. If it's loaded with Aussie dollars you could consider using it to pay for everyday purchases. Even if there is a foreign currency on the card you may consider using it to shop online on a site that accepts that currency.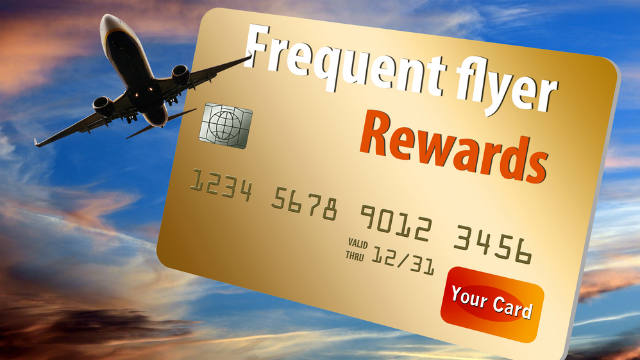 2. Frequent flyer points expiring
Something else to watch out for is your frequent flyer points expiring. It's a good idea to check the rules of the rewards program to find out when points expire. There may also be easy ways to keep your points active.
Qantas Frequent Flyer
Qantas Frequent Flyer points will not expire as long as you are an 'active' member. The website describes this as "a member who has earned or redeemed Qantas points or status credits (excluding any transfer of Qantas points to or from an eligible family member and excluding any transfer of Qantas points from Qantas Business Rewards) on their account within the previous consecutive 18 whole month period from that point in time."
So this means you don't have to use your points for flights to keep your account active. There are a few options to consider. For example, you could use points to make a purchase from the Qantas Frequent Flyer rewards store.
Another option is to link Woolworths Everyday Rewards with your Qantas Frequent Flyer account. Every 2,000 Everyday Rewards points collected will automatically convert to 1,000 Qantas points.
You could also download the Qantas Wellbeing App and start earning Qantas points for everyday activities. Walking the dog, cycling to work or running for the bus could all add up to more points.
Velocity Frequent Flyer
There was a question mark on Velocity Frequent Flyer points when Virgin Australia went into voluntary administration earlier this year as domestic redemptions were paused. The pause has since been lifted and Velocity has reverted to its standard terms and conditions on expiry.
Points expire 24 months after the last date you earned or redeemed points, transferred points to or from your Singapore Airlines Krisflyer account, or bought points using Points Booster. The following activities will not stop your points from expiring though: Points you earn in a 'family pool' as a beneficiary account member, points transferred to or from your family members, and earning of status credits.
A simple way to keep your points active is to transfer FlyBuys points to your Velocity account. You get 870 Velocity points for every 2,000 Flybuys points you transfer.
You could also redeem points to make a purchase through the Velocity Frequent Flyer rewards store.
3. Your passport expiring
One thing that may sneak up on you is that your passport may be due to expire. Without a current passport you won't be able to go overseas when the borders open. And in some cases, you may even need at least six months left on your passport to travel, so even if it hasn't expired it could still be worth renewing.
While you can renew your passport at any time, doing it too early will mean you pay for a new one before you really need to. To keep your travel options active, you should aim to complete your passport renewal application about nine to 12 months before it's due to expire. This will help you if you are travelling to a country that requires at least six months of validity.
It's much easier to renew a passport than re-apply for one. The good news is that passports can be renewed once they've expired, but only within three years of their expiry date.
While not letting your passport expire won't save you actual dollars and cents it can save you a lot of hassle.
Cover image source: TORWAISTUDIO (Shutterstock)
---
Canstar's Editor-at-Large, Effie Zahos, has more than two decades of experience helping Aussies make the most of their money. Prior to joining Canstar, Effie was the editor of Money Magazine, having helped establish it in 1999. She is an author and one of Australia's leading personal finance commentators, appearing regularly on TV and radio.