As we hurtle headfirst into 2019, many of us have probably made New Year's resolutions to kickstart our health and fitness regime.
Well, I'm right there with you. I've always been fairly conscious about my wellbeing (there's that buzzword), but this was amplified when I was diagnosed with autoimmune disease Hashimoto's Hypothyroidism and I realised I needed to do everything possible to keep my health and fitness in check.
And so over the last few years I have learnt a lot. I know, I know – that's just what we all need – another girl in her 20s (albeit at the right-hand side of that spectrum) writing about 'wellness'! Well, I am not claiming to have the solutions to curing all ailments, nor telling you how to lose your Christmas pudding gain. No – I am here to share with you some easy-to-implement 'wellness' hacks I've learnt and how you can integrate them into your life, on a budget.
1. Where you can, make from scratch or buy in bulk
This one is obvious, I know, but it has helped me cut some serious costs. Some of the foods I have come to love, like sauerkraut, chia seeds, coconut oil and avocados, are expensive. Basically as soon as anything is considered a 'super food' it can also become a 'super-wallet-deflating food'. After paying upwards of $15 per jar of sauerkraut, I decided to try making it myself.
And while telling your friends you have been 'massaging a cabbage' sounds like a euphemism, you can make a big jar for $3 and it is surprisingly easy! I also look for specials on coconut oil and chia seeds in bulk and buy avocados from farmers' markets, saving me in the long run (and supporting our local farmers!).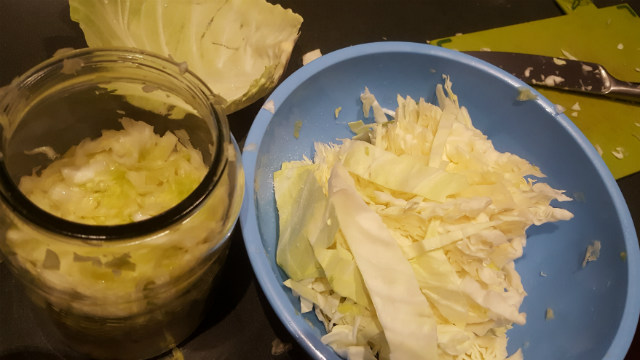 Homemade sauerkraut – It may not be pretty, but it has a great personality
Budgeting & Savings Newsletter
Click Here for monthly tips and insights on budgeting, saving and shopping straight to your inbox.
2. Welcome to meal-prep Sundays
After I was diagnosed, I had a closer look at my diet. Basically, there are a few foods I am encouraged to avoid and others to eat more of. This can make buying lunches out a little trickier and I have definitely become 'that person' when ordering.
I have learnt it is much easier and cheaper to make meals from scratch. For example, I can make lunches for the week for $10-$15, which is what others would spend on a single bought lunch. Even if you have a full bill of health, preparing your lunches is a great way to ensure you are eating well, and you know exactly what is in your food to avoid accidental sabotage to your healthy efforts! You'll also love yourself mid-week when you don't need to think about what to prepare and you can grab and run – especially if you're like me and push your luck with the train timetables by spending an extra five minutes at home.
3. Exercise doesn't have to be expensive
Gym memberships can be pricey and are a barrier for many people. If you don't have budget for it, there are plenty of other options. Catch up with friends while walking (like Ariana Huffington), try some YouTube yoga classes (like the classes by Yoga TX) or invest in some free weights and resistance bands to create your own circuit at home. I have some amazing friends who keep me motivated to train, including somehow convincing me to participate in my first sprint triathlon. I also took advantage of free gym trials until I found one that offered what I wanted at a reasonable price.
I personally have chosen to invest in a gym membership, but to avoid paying for ongoing personal training I researched strength plans online (there are plenty to choose from!) to help me hit my 2019 goals. Just be sure your technique is right before beginning to avoid injury.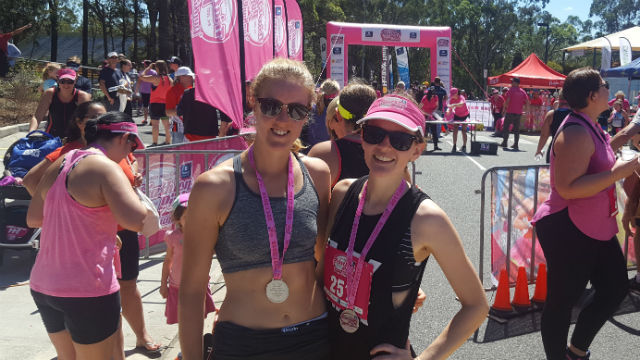 The months of triathlon training paid off when I didn't collapse, throw a tantrum or sob, rocking back and forward before the finish line.
4. Drink? Water you think?
Everyone knows a vital component of good health is drinking enough water. This can actually be really easy if you substitute your other daily beverages for water – and best of all it's free. Rather than paying for soft drink, your second coffee or something full of sugar to wash down your meal, opt for the much more wallet-satisfying glass of H2O.
5. Rethink your commute
I could easily drop nearly $35 a week on public transport. I know this doesn't sound much (the average Australian in a capital city pays over $40 according to the Transport Affordability Index) but over the year this is close to $2K. That is the same as flying to Europe and back – which would you prefer?
While training for my sprint triathlon I realised if I cycled to work just two days a week, I could save over $600 a year. I could also run home every now and then to give this amount a boost. As a cherry on top, I get my exercise while commuting – saving time. Basically a win, win.
I know this isn't possible for everyone. If you live too far away to exercise the whole way, another option is to get off a station or a couple of bus stops early and take a walk. I love the walking time to and from the ferry/train on my non-riding days as it gives me time to myself to clear my mind before and after work.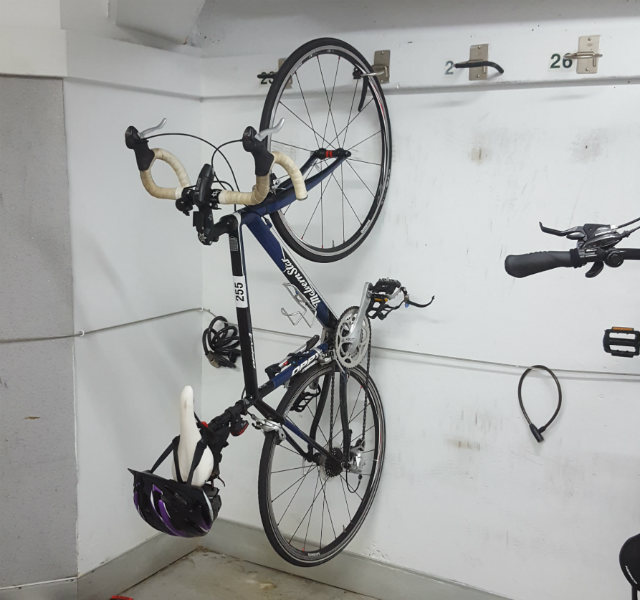 6. Mindfulness is free
Get 'appy with mindfulness. There is a bit of stigma around meditation, but it can be incredibly empowering and great for your mental health. Being able to identify when your thoughts are straying and bringing them back to the present is an incredibly useful skill. While for the first few weeks and even months you will doubt yourself and wonder whether it is worth it, you might soon notice you begin automatically using it through the day. This can be a great way to reduce anxiety (why, thank you driver who can't stay in their own lane) and keeping cortisol levels down!
Looking for a way to take charge of your budgeting and savings this year? Here is our list of budgeting and savings apps worth checking out.