Superannuation, wages and Medicare rebates are just some of the areas that will be affected by changes kicking in on 1 July.
The new financial year brings a fresh round of initiatives, schemes and incentives with the potential to fatten your hip pocket – or in some cases, lighten it. Here's what you need to know to prepare for the financial year ahead.
Super rise set to supersize retirement savings
There's good news for your nest egg. From 1 July, your employer's compulsory super contributions will rise from 9.5% to 10% of your regular wage or salary. It might not sound like much, but for the average 30-year-old, the extra 0.5% could potentially mean an additional $19,000 to spend in retirement, according to numbers crunched by the Association of Superannuation Funds of Australia (ASFA).
Sure, it's not money in your pocket today as the extra contributions will go straight to your super but it's the start of a steady uptick in employer contributions set to reach 12% by 1 July, 2025. Industry body ASFA said that over time, the climb to 12% will see the average Aussie worker retire with an extra $85,000 in super savings.
There is a downside. If you have an individual pay agreement with your employer, rather than being paid under an award or enterprise agreement, the 0.5% hike in super contributions may come out of your own pay packet. Talk to your boss to find out if this applies to you.
More room to grow your super
Limits on after-tax, or non-concessional super contributions, will also climb higher, rising to $110,000, up from $100,000 previously.
Wages up
It's been a long time between drinks for workers looking for a pay rise. Happily, that's set to end on 1 July if you're paid under an award. The national minimum wage will tick up by 2.5% at the start of the financial year to be worth $772.60 per week or $20.33 per hour.
The pay rise will be phased in over three stages. Most awards will increase from the first full pay period following 1 July, 2021. Workers under a retail award will pocket a pay rise from 1 September, 2021. If you're employed under one of 21 remaining awards, you can expect a bigger pay packet from 1 November, 2021.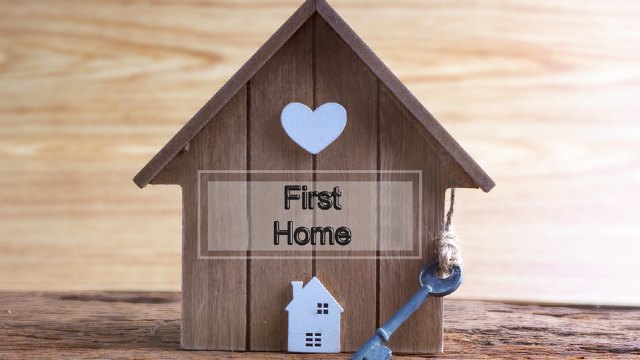 20,000 more opportunities to buy a first home
Also from 1 July, an additional 10,000 FHLDS places will be available specifically for first home buyers looking to build or buy a new home. These additional places are known as the New Home Guarantee. The same deal applies – you need to chip in 5% deposit and there is zero LMI.
Income limits apply to both schemes. Singles can earn up to $125,000 annually and couples can have a combined annual income of $200,000. In addition, the value of the home you buy must be below the limits shown in the table below.
Family Home Guarantee – home-buying help for solo parents
If you're a single parent struggling to buy a home, the new Family Home Guarantee scheme may offer a solution. Over the next four years from 1 July, 2021, the scheme is designed to help 10,000 solo mums and dads buy a home. You can get started with a deposit of just 2%, and there is no need to pay LMI.
Your annual income needs to be less than $125,000 for you to be eligible for the Family Home Guarantee. Child support payments aren't included in this income limit. The scheme isn't restricted to first home buyers, and you can choose to buy a new or established home as long as it is valued at less than the price in the table below.
Consider talking to a mortgage broker to find out which lenders have signed up to the FHLDS, the New Home Guarantee or the Family Guarantee.
Property price thresholds – FHLDS, New Home Guarantee and Family Home Guarantee
New Home Guarantee
FHLDS and Family Guarantee
State
Capital city
and regional centres
Rest of state
Capital city
and regional centres
Rest of state
NSW
$950,0001
$600,000
$800,000
$600,000
VIC
$850,0002
$550,000
$700,000
$500,000
QLD
$650,0003
$500,000
$600,000
$450,000
WA
$550,000
$400,000
$500,000
$400,000
SA
$550,000
$400,000
$500,000
$350,000
TAS
$550,000
$400,000
$500,000
$400,000
Territory
All areas
ACT
$600,000
$500,000
NT
$550,000
$500,000
Source: National Housing Finance and Investment Corporation. 1Includes Illawarra and Newcastle and Lake Macquarie. 2Includes Geelong. 3Includes Gold Coast and Sunshine Coast.
Tax cuts for small businesses
If you own an incorporated small business with annual turnover below $50 million, your tax bill is about to get lighter.
The new financial year sees the small business tax rate drop from 26% to 25%. This only applies to companies running an ongoing business. If the bulk of company revenue (80% or more) comes from 'passive' investment income such as rents, royalties and interest income, the standard corporate tax rate of 30% applies.
Power bills set to shrink…for some
If you've recently received a letter in the mail from your energy provider, it might not be a bill. From 1 July, around 700,000 households and small businesses across NSW, SA and south-east QLD will pay lower electricity prices. That's because the Australian Energy Regulator has put a cap on the amount that can be charged under default plans.
As a guide, some Energy Australia customers can expect to see peak usage rates drop from $0.54 per kWh to $0.52 per kWh. It's not a huge difference but it can add up to savings of more than $100 over the course of a year.
The catch is that you could probably save far more by shopping around for a better deal with another provider rather than settling for the best price set by the regulator. You may also call your provider to see if they have a cheaper plan.
Overhaul of Medicare rebates
In the year to March 2021, there has been an increase of 1.5% in the number of Australians with hospital cover, according to the latest APRA statistics. But the timing may not be great. The Medicare Benefits Schedule (MBS), which sets out how much the government will chip in for the cost of procedures under private health care, is undergoing a major overhaul.
From 1 July, rebates will change for more than 900 MBS-listed procedures. The areas most affected are orthopaedic surgery, general surgery and heart surgery.
Just how much more you'll pay isn't yet clear. "We still do not have all the information we need to assess and change over our schedules and payment processes to reflect the changes," President of the Australian Medical Association, Dr Omar Khorshid, said.
The key take out is, if you've booked upcoming surgery – and you're relying on a rebate to help cover the bill – get in touch with your health professional to know your likely out-of-pocket costs. That hip replacement you've been waiting for could end up costing an arm and a leg.
Cover image source: Bychykhin Olexandr/Shutterstock.com
---
Nicola Field is a personal finance writer with nearly two decades of industry experience. A former chartered accountant with a Master of Education degree, Nicola has contributed to several popular magazines including the Australian Women's Weekly, Money and Real Living. She has authored several best-selling family-focused finance books including Baby or Bust (Wiley) and Investing in Your Child's Future (Wiley).
---
Thanks for visiting Canstar, Australia's biggest financial comparison site*