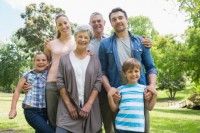 A Reversionary Pension is one of those pension features that sounds complex but is actually fairly simple to understand and very useful to retirees in estate and income planning.
A superannuation pension that is reversionary automatically continues (as in, it reverts) to a dependant of the member (beneficiary) after the death of the member who is in receipt of an account-based pension or transition to retirement pension. The election for a pension to be reversionary must be made at the time of starting the income stream.
A reversionary beneficiary of a pension can only be one of the following people:
• A spouse (including de facto, same sex partner)
• A child (including step-child) under the age of 18, or between 18-25 and financially dependent on the deceased just prior to death.
• A person who lived in an ?interdependency relationship? with the deceased
• A person who was financially dependent on the deceased.
In this day and age of blended families and contesting of wills a reversionary pension can significantly reduce the likelihood of a challenge compared to an ordinary pension, as there is technically no death benefit being paid out.
Current treatment of account based pensions (ABPs) under the Centrelink income test, means only pension payments that exceed the deductible amount (purchase price less any commutations then divided by life expectancy) are assessable. Commutations are one off lump sums taken rather than regular pension payments.
This often results in a better outcome under the income test treatment for an ABP compared to other financial investments, which can lead to higher pension payments. For instance, if you receive pension payments less than or equal to the deductible amount you will have nothing assessed under the income test from the ABP.
ABPs were totally ignored for the Commonwealth Seniors Healthcare Card which is an Income Test only, meaning many self-funded retirees could get this card even if they received no age pension.
One downside to reversionary pensions is that if you have a couple where there is an age difference then the younger partner?s age used for determining the deductible amount. This led many such couples to avoid using the reversionary option to maximise current pensions. The goal posts may now have changed and I will explain that next.
Changes from 1 January 2015
From 1 January 2015, ABPs will be treated as normal financial assets in social security legislation, which means they will be subject to deeming rules (along with other financial assets) for both Centrelink income test purposes and the Commonwealth Seniors Healthcare Card (CSHC).
Under the deeming rules, all financial investments are assumed to earn a certain rate of "deemed" income, regardless of the income actually generated.
Grandfathering of existing pre-2015 Account Based Pensions
ABPs commenced prior to January 2015 will retain their current income test treatment if you were receiving an eligible income support payment immediately before 1 January 2015. This treatment will continue to apply into the future provided that the existing ABP continues and you continue to be eligible for the age pension. Likewise, Pre-Jan 2015 pensions will remain exempt from the CSHC Income Test for self-funded retirees.
So how do Reversionary Pensions help:
Grandfathering also extends to a pre-2015 ABP that later automatically reverts to a reversionary beneficiary on the death of the original owner, provided that at the time of the reversion, the reversionary beneficiary is receiving an eligible income support payment. The reversionary ABP will be subject to grandfathering into the future provided that it continues to be paid and the reversionary beneficiary continues to receive an eligible income support payment.
So if you have a SMSF pension without a reversionary nomination you should look at your options well before January 2015 and speak to a Centrelink Financial Information Service Officer for a review and then your adviser /pension provider if a change is recommended.