Written by: TJ Ryan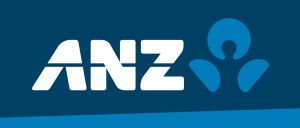 ANZ is a provider of superannuation, insurance policies, investment products, home loans and other banking products
"Your world, your way."
What ANZ Superannuation offers
The inclusions below represent a selection of what is covered. Additional conditions may apply to different features. CANSTAR is not making any suggestion or recommendation to you about this product. Please ensure that you read the product disclosure statement to determine all the current policy options and inclusions for the product you are considering.
ANZ Smart Choice Super
Unlimited free investment switches.
Life insurance, TPD insurance, and income protection cover available within super.
Online access to account details.
Financial advice available.
Independently ranked as Australia's lowest-fee retail superannuation fund. Not sure whether we want to include this as it comes from our competitor SuperRatings. Could mention instead that they were the pricing leader in 3 of the 5 profiles (Starter, Established and Pre-Retiree) we consider in our Superannuation Star Rating taking into account ongoing fees and insurance premiums.
About ANZ
ANZ has a long history, founded in 1835 in London and Sydney as the Bank of Australasia and moving into Melbourne in 1838. As one of the Big 4 Banks in Australia, ANZ is the largest banking group in the Pacific and New Zealand region, and is ranked among the top 50 banks in the world.
ANZ's Smart Choice super fund was awarded a 5-star rating from CANSTAR for Outstanding Value in 2015 for all five of the consumer profiles considered.
Customers can manage their banking, super and share investments on their smartphone or tablet with ANZ's Grow mobile app for Apple devices.
ANZ's recent #equalfuture campaign for equal superannuation and pay for women is absolutely brilliant. In the Behind the Scenes, the child actors discuss their thoughts on the gender pay gap and why women should have as much super as men.
Everyone can benefit from the Money Minded Monday series of handy hints videos on ANZ's YouTube channel.
How ANZ supports the community
GIVE program: give stands for ANZ's activities in Giving, Investing, Volunteering, and Emergency Relief.
Money and budgeting self-help course: To help Australians learn better money skills, ANZ created the free, online MoneyMinded education course, which has been used by more than 360,000 people. It really works – 7 out of 10 people who completed MoneyMinded said they felt less stressed about their financial future.
Community grants: ANZ also funds worthy causes through three types of community grants.
How ANZ supports the environment
ANZ focusses on responsible business lending, climate change prevention, sustainable sourcing, and educating their overseas corporate customers and partners about sustainable business practices.
Sustainability highlights in 2015 included reducing greenhouse gas emissions, using 81% renewable energy to transition to a lower carbon economy (exceeding a target of 79% and compared to 59% in 2011), reducing paper usage by 14% since 2013, and recycling 60% of waste in their Melbourne centre (up from 5% in 2014).
They encouraged employees to adopt flexible working practices to cut down on long commutes to work.